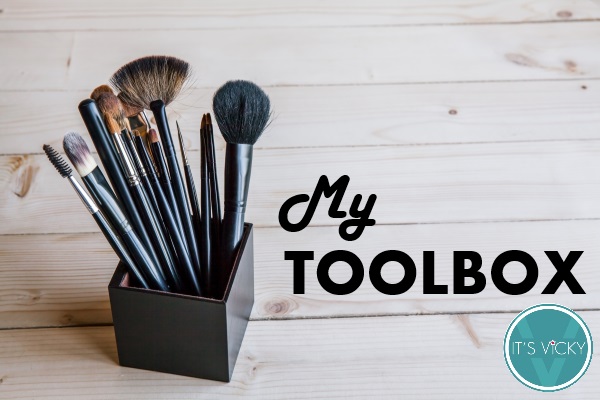 Take a Peek In My ToolBox
I get a lot of questions about my websites. What themes and plugins I use. How to make money with a site. How I got started…
So, I thought I would share what makes this site go around.
What services and programs I use myself to make money online.
If you have any questions what so ever, about any of these programs feel free to leave a comment below or contact me via the contact form. I will be happy to help you out, with any questions you might have.
Where It All Started…
Wealthy Affiliate is a resource that I use almost daily. If I have any questions or any issues, this is usually the first resource I search for information (often before Google).
It`s an excellent community to get started with an online business. They offer training, tutorials, and webinars. They also have tools Getting help from the community through chat, messages, posts or questions is just a click away.
Website Hosting and Blogging Tools
This is my preferred platform to build websites on. It is quick to set up and easy to use.
There are tons of plugins for anything and everything you want to do on your site. I build my sites on paid domains and hostings. But you can actually get started with WordPress for free.

GoDaddy
I get my domains at GoDaddy. That`s where I got started years ago and there have never been any issues. The interface is easy to work with and they have good support.  You can get a domain for under $10/ yearly starting out.
For a One Stop Domain and Hosting Solution
You can get started for as low as $3.95/month. It includes both domain and hosting, all under one roof.
It`s the easy way to get started with a website.
You can read my BlueHost review here.
---
Themes
To dress up my site a little bit and get a good theme to work with I decided to go with Studiopress WordPress Theme called Aspire Pro. It`s a great theme to work with and customize and it comes with a Genesis framework.
Another premium theme I use on some of my other websites is WPZoom. It is also easy to work with. It comes down to two things. What do you want the site to do and how do you want it to look, then pick your theme.
---
Keyword Research
This is my keyword analyzing tool. I use this to get ideas but also to analyze and see if it is a keyword that I will use and try and rank for.
It will give me a clear overlook of the keyword, search volume, competition and the ability to rank it.
Jaaxy is a premium tool but they do have a free trial.
This is an excellent tool to get keyword ideas, to generate new angles of an established niche.
I don`t use this much to analyze the keywords but it gives me new angles and ideas that I might not have thought of without this tool.
---
Collect Emails
I have been using Aweber since 2008. It is a great tool to help collect emails and easily reach people on your list.
It has an easy back end to work with your lists. It also allows you to create nice looking forms and emails. Everything you need in an email subscriber service.
---
Images and Videos
Nice looking pictures on your website will make a big difference. If you purchase them you don`t have to worry about legal rights and you don`t have to wast time looking for them. I found searching for free images to be a time hog. Today I have an account with StockUnlimited, so I know where to go for my images.
For screencast videos I use screencastomatic. It is a very affordable tool and it works great.
---
 Ads
On this site, I have not implemented any Google ads (yet). But on some of my other sites, I use Google Adsense.
I also use media.net on one of my other sites.
Ezoic is an ad testing platform, that does all the testing for you automatically. Saves you time and make sure best combination of ads are showing on your site… If you use ads on your site, I can highly recommend this platform.
---
Social Media Scheduling
Tailwind is a scheduling tool for Pinterest that will save you a ton of time and make the scheduling process easy. Spend just a few minutes a week and then have posts pinned multiple times daily. A tool I didn't think I needed but wouldn't go without today.
---
Testing
This free tool is a gold mine when it comes to analytics. It collects a lot of helpful information that can help you improve your site. Do more of what`s working and cut back on what doesn`t.
---
Outsourcing
For outsourcing some of my content, I use odesk.com. I have also used freelancer in the past but not for this site. I find both working well all though I prefer odesk.com
---
Read on My Night Stand Right Now
On my shelf right now is "Jab, Jab, Jab – Right Hook" with Gary Vaynerchuk, love it!!
Some of the links in this article are affiliate links, don`t let that scare you away though.
Thanks for reading,
Vicky