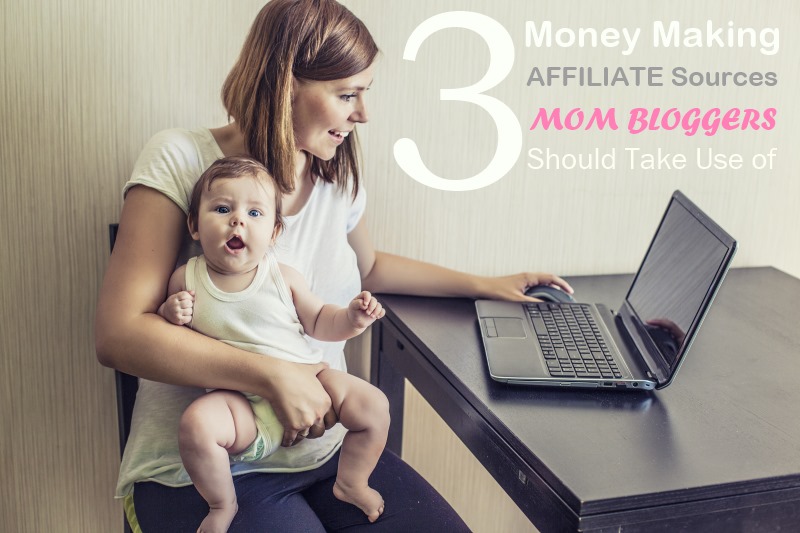 When running a mom blog there are different ways to monetize it. Affiliate marketing is one of the great ways where you can make some money with your blog.
Offering a product or service to your visitors can really help them out, it can really solve a problem. The key is to NOT sell but to give an honest opinion about the product recommended.
Before getting into the 3 affiliate programs for mom bloggers here are some general tips when working with affiliate offers.
3 Tips for Affiliate Offers
Keep the offers relevant to your niche / site.
Be honest, if the product is good recommend it, if it stinks then suggest something else.
In-dept reviews convert. This means that if you write a general blog post about how you are getting your toddler to brush his teeth. Do an in dept review about the tooth brush that you link to from your general post.
3 Money Making Affiliate Sources Mom Bloggers Should Take Use of
1. Niche Related Affiliate Programs
You want to provide good solutions for your visitors. You want to help your readers and give them what they came to your site searching for. The best way to do that is to recommend niche related products or services that will help them.
If you are running a mom blog and want to make money with it, targeting a specific niche will benefit you. If you are not working with a specific topic or niche, read why you should here – 36 Niche Ideas for Mom Bloggers and WHY You Should Use One.
Keeping your offers relevant will help with conversions. If your run a site about "baking with kids". You could recommend bake ware, books on the topic or even an oven. These would be highly relevant and help your visitors.
The best way to find niche related affiliate programs is to do a search in Google. Type in "niche +  affiliate programs".
So say that the niche is baking: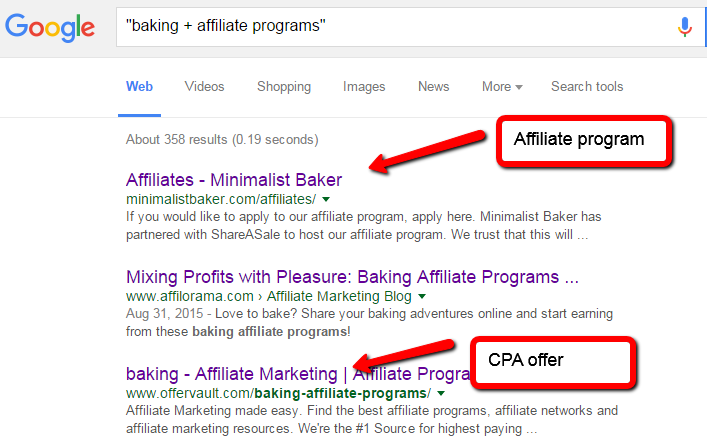 By doing a quick search I find quite a few programs to look closer at.
2. Amazon
If you are recommending physical products, Amazon is a good alternative. If we stick with the baking example, Amazon has thousands of relevant products to recommend. Just type in bake ware and you will have products to work with for years to come.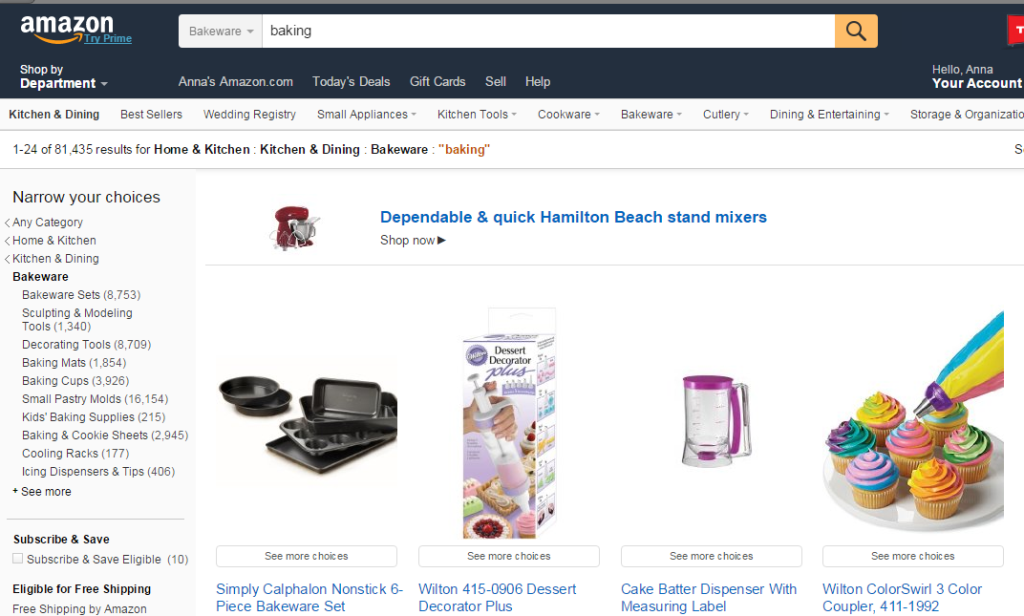 3 Reasons Why Amazon Is Good Working With
Converts real well
People are familiar with the site and don`t hesitate to purchase from there
Get commission on everything your visitor purchase within 24 hours
If you want more information on working with Amazon check out my 10 Tips to Dominate and Make Money with Amazon Products.
3. Affiliate Networks
Affiliate Networks are sites that partner up with many different companies. You apply to get approved by the network but then you also have to apply and get approved by each individual company.
Here are a few affiliate networks that each and every one works with hundreds or thousands of individual companies.
There are many benefits to work with an affiliate networks, here are some.
3 Benefits to Work with an Affiliate Network:
Find many different companies to work with, within your niche.
Get paid from one source instead of different companies.
They have good interfaces for stats. They pay on time.
I hope you found this article, 3 Money Making Affiliate Sources Mom Bloggers Should Take Use of helpful. What`s your favorite affiliate company/network to work with?
Love to hear from you feel free to chime in with a comment below,
Have a great day,
Vicky