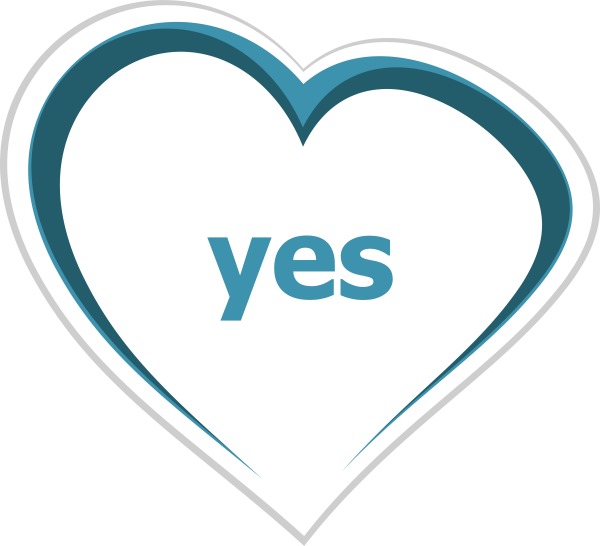 When you do online marketing you have to, often times within seconds, try to connect with your visitor to keep them reading.
A great way is to connect with your reader at heart.
Make them feel like they have something in common with you or that you offer something that will highly benefit them.
You can have the fanciest website but if they don`t FEEL like they belong or get what they are looking for they will click away.
In this article we will talk about how you can connect with the heart. With this I mean how can you make your visitors FEEL at home, make them feel like they belong and have found the right place. Because if they do they will stay and hopefully come back.
3 Online Marketing Tips for the Heart
1. Work With Something You are Passionate About
The first thing is to work with something that you love, something that you are passionate about. Say that you are doing affiliate marketing for example. Picking a niche that you have no interest in is going to be a uphill battle.
Pick a niche that you are passionate about and you will see better results. Working with something fun something that you love will seem less like a "job".
If you are passionate about what you do it will shine through. If you write about something that you are passionate about you won`t have to count words to get up in a certain amount you will have so much to say about the topic that there will be no stopping you writing.
2. Make Sure to Include the Benefits
I read quite a few product reviews and it surprise me how many leave out the benefits and focus completely on features. When you write anything product related make sure that the reader knows the benefits.
Benefits means that you explain WHY somebody should buy something. So say that you are passionate about your garden and have focused in on lawn mowers for example. Your target group might be house owners with a small to medium sized yard. You find a few lawn mowers to review. You will then talk about what the lawn mower does, the features but do not forget the benefits.
The feature might be: 12 Amp Electric Motor
The benefit could be: Powerful lawn mower that helps you cut through the toughest grass with ease, makes it easier on your body.
Feature: Steel 20 inch cutting deck
Benefit: Gets the job done quick so you don`t have to spend all day mowing the lawn.
Feature: 7 position height adjustment of cutting height
Benefit: No matter how short your kids like the grass when playing soccer, with this machine everybody`s needs can be met…
3. WHY You Do Something Matters
What`s the purpose of your site?
What`s the cause of your site?
Figuring those things out if you don`t know them already is going to help you connect with people.
This is a great clip with Simon Sinek – Your WHY. It explains the importans of WHY. Also got some intereting information on Apple. It`s worth watching.
Connect with your visitors on a deeper level. Make sure they know what your purpouse and cause of your site is!
What`s your favorite marketing tip for the heart? Would love to hear from you,
Have a productive week!
Vicky