There are so many great plugins to use, here are a few that makes my life a lot easier – 5 plugins to use with your WordPress blog.
Back in the day you had to code everything yourself, now we are getting the privilege of downloading great plugins for free. These plugins can help us with everything from setting up a poll or a contact form to helping us with our SEO work.
These are the plugins we will be talking about:
All in One SEO
Akismet
BackWp Up
Google Plus Authorship
Google XML Sitemaps with qTranslate Support
1. All in One SEO
The All in One SEO plugin from Semper Fi has become a classic. This will help you with your search engine optimization work. The plugin ads a All in One SEO box to your pages and posts. You fill out the fields – title, description and keywords.
This plugin set you up for success with the search engines.
2. Akismet
This is a fantastic plugin taking care of all the spam comments that you get on your blogs. This plugin protects you from spam comments and trackback spam. If you have been using WordPress for a while you know exactly what I am talking about. If you are new to this, you will discover that if you do not use Akismet your pending comment area will fill up quickly…
You have to sign up for an account which is free but it is well worth it.
3. BackWp Up
Backing up your wordpress blog might not be on the top of the list until something happens… and then it is often too late. This plugin does your backups for you. Install it, set it up and you can have your site backed up pretty much as often as you would like.
I prefer to back up my sites to Dropbox. You can see how that is done right here…
4. Google Plus Authorship
One of the most powerful social media today is Google Plus. You can connect your Google plus account with your website and get your picture to show right beside it in Google. This app help you enable your profile picture to appear in Google.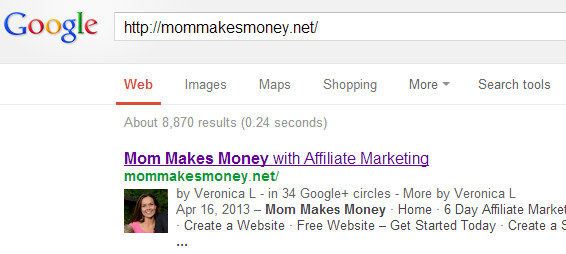 Use the app and this become a 3 step process.
5. Google XML Sitemaps with qTranslate Support
This app will create a Google sitemap for your wordpress blog. I am not a very techie person and will not dive into any techie details. I know this app help my site in the search engines…
Which one is your favorite wordpress plugin? Feel free to share with us!