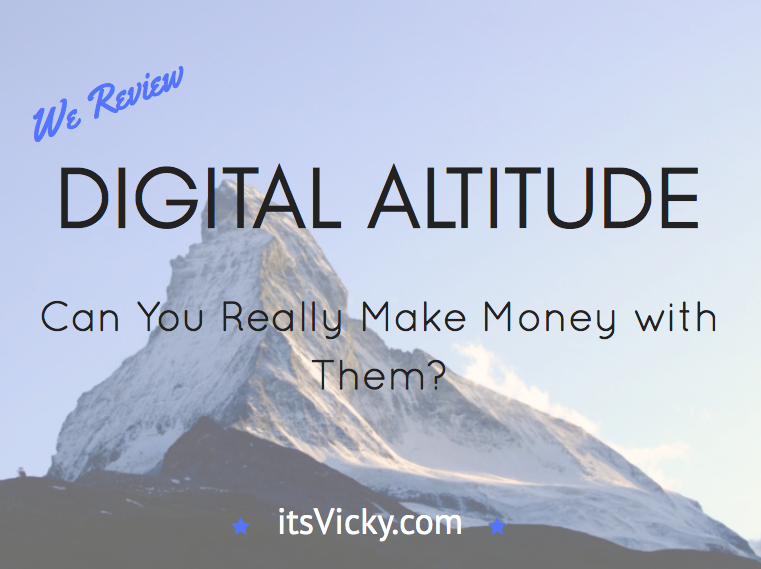 Digital Altitude teaches digital entrepreneurs how to start and grow a profitable online business with coaching products and events.
Digital Altitude Review

Website:digitalaltitude.co
Founder: Michael Force
MLM: Yes
Founder Michael Force has been training individuals and organizations over the past 15 years and has grown his company into a multi-million-dollar business. Digital Altitude was founded in 2015, so it's a new site on the market.
Digital Altitude Products
The company sells training packages that are supposed to train and help online businesses grow. There are a ton of programs to choose between but they have three programs on the basic level plus the starter/trial period.
The Walker costs $37 a month
The Hiker costs $68 a month
The Climber costs $127 a month
Here's what's included in the programs: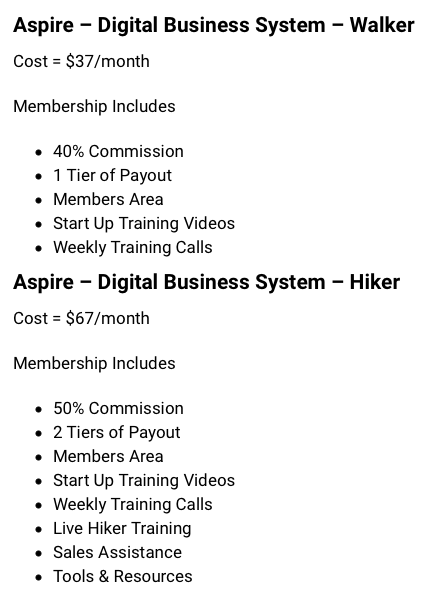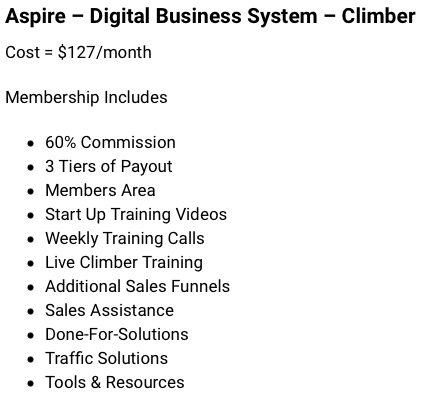 There are other levels one can participate in to make more money (Base, Rise, Ascend, Peak and Apex), but they also cost a lot more.  Of these core products, there is a combination of 40 variations that can be assembled and 68 different streams of income with 19 of them said to be residual sources of income.
So basically, you can mix and match products or promote various aspects of the training to get paid for your efforts.
How Do You Make Money with Digital Altitude?
It appears that there is an affiliate program associated with the training. However, before you can access your affiliate program, you would need to go through the 6 Step process and check with the coach(es) you are assigned before you can make money.
Confused? 
You are basically promoting the overall company's training products as your products. It was interesting to see that out of the 6 videos I watched, none really called the program a sham but, to be transparent, the videographers were all affiliates of the program.
In four of the videos I watched, they talked about 'coaches' …and EVERYbody had this video for $1.  Yes, the dollar link was, somehow, the key to getting access to fortunes.
As I watched a couple of more videos, it turns out you sign up for a 14-day trial for $1 but in order to advance and continue through the program, you had to spend more money for more steps.  As you spend money on the tiers or levels mentioned earlier, you gain access to Tiers which allow you to earn more money.
Spend more and make more but is that really the case?
Digital Altitude Compensation Plan
You can earn up to 45% commission with the Climber plan on your first tier which is great. You also earn on tier 2 and 3 and that's where we see the MLM model come into play…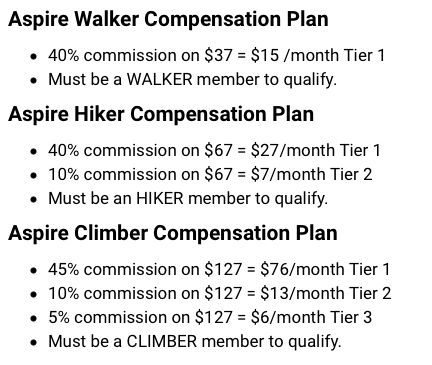 Is Digital Altitude Worth It?
Certain aspects of the opportunity seemed worth looking into.   For instance, on three of the videos, the videographers mentioned that they were not making that much money at all; but, they were happy with the training and knowledge they gained by going through the steps.
In particular, they were quick to suggest that what they learned could be applied to other projects they were working on.  If you are happy with this and acknowledge that your income from basic opportunity may be limited then this opportunity might be for you too. Just temper your expectation about making money on the basic levels and you should do ok.
As far as making real money with this opportunity, it was a forgone conclusion indicated by several of the videographers that in order to make money, you have to already have and spend money.  Meaning, you'll need to spend money or have a good following in order to get the kind of income mentioned in the charts.
Primarily because, you'll need 'leads' and the more followers you have, the better chance you'll have of making money from the opportunity.  Now, if you are fine with that, I say go for it.  I think most people understand that you may have to pay money out in order to start or invest in a business.
I think most problems occur when you don't know what the total costs will be.  With this opportunity, it was stated that you could end up investing into the thousands.  So, be prepared and budget accordingly.
With many Multi-Level Marketing opportunities, you can make money; but often there is not as much as the compensation charts indicate.  The charts are usually indicative of those who are top earners in the organization.
So the conclusion is that this seems like a legit MLM opportunity with some good resources. What I don't like is that you have to spend what can turn out to be a lot of money to make the commissions. If you want the higher payouts, you have to spend to be in those higher levels…
Don't Want to Pay Thousands to Make Money Online?
I don't blame you and you don't have to!
If you are looking for a program that can teach you how to run an online business I have another suggestion.
This is a step by step program that teaches online marketing. It has an active community with thousands of members. It offers live training and much more.
Is it expensive?
It has to membership levels, yup that's it. You can either be a free member or a premium member.
The great thing is that you can try it out for free to see if it's for you or not…
If you enjoy the program, you go premium for $49 monthly that's it, no up-sells, one set fee with everything included in the member's area. You can cancel at any time.
Now, this is NOT an MLM opportunity, but they do have an affiliate program where you make a % of every person you refer as long as they stay members. I've been a member for 8 years, somebody is making a good commission of me lol.
Take a look at my review here!