Fridays with Vicky 90
When setting up a website or blog there are certain things that need to be done and certain rules to follow. It might feel overwhelming at times, but with this list, you will get a good grip on what needs to be done.
Take one step at the time and you will get there…
A great list to check off when you set up your blog or website.
25 Rules to Follow, When Setting Up Your Site or Blog
1. Know the Purpose of Your Site
What's the purpose of your site? Why are you setting it up? Do you want to share personal experience, are you looking to make money, do you want to raise awareness for a cause? There are probably just as many WHYs as there are websites, but it's important to know the purpose of your site.
2. Know the Value it Will Provide
What kind of value will your site provide your visitors? Will they gain information about a certain topic? Will they get help with a specific problem? Will you show them how to do something? Will you help them make a decision? How are you adding value to the people visiting your site, and how are you different than all the other blogs or websites out there? Know the answer to that question and it will help you stick out from the crowd.
3. Pick a Reliable Platform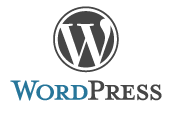 There are many different platforms to work with. The most reliable, flexible and easy to use that I have found is WordPress. WordPress will allow you to do pretty much anything and everything, to get the functions and look you want for your site. No coding needed at all, install a WordPress plugin and it will do the job for you.
4. Choose a Reliable Hosting Company
When I first started out I didn't think much of what host to use. Today after having one of my shared Hostgator accounts hacked, I think differently. Find a reliable host for your site, this is a good hosting company.
Read more – Top Notch Domain and Hosting Under the Same Roof
5. Use a .com domain
.com is the best ending of your domain name. Do a search on Google and in most cases, the sites ranking on the first page ends with .com. When choosing a domain, pick something that is easy to remember and not too long. Unless you have a local site, try to go with a .com.
6. Use a Good WordPress Theme
After you have picked a domain and hosting company and installed WordPress it is now time to pick a WordPress theme. This will give you the look and feel you want for your site, there are thousands of themes to choose from.
Pick one that suits your needs, has a simple but attractive layout. The site should be easy to navigate, professional looking and easy on the eyes.
I often get the question about free vs. paid WordPress themes. Personally, use the paid options, because of a few reasons:
the sites are better coded by professionals
it's often safer with better security
better support
better layouts and looks
Read more – 7 Reasons to Go Premium with a WordPress Theme
7. Make Your Site Secure
After losing a few sites to hackers, I know how important security is for your site. There are a few easy things you can do to make your site more secure.
Make sure you have a good WordPress login to your site. Don't be an admin, make sure you switch that out to something different after WordPress is installed.
Also, make sure you have a good reliable host.
In addition to that, I use a plugin called Sucuri. The plugin notifies me if there is any suspicious activity on the site. You can also scan your site for malware and viruses. There are many other security plugins, feel free to share your favorite one in the comment section.
8. Backup Your Site on a Regular Basis
This is another important thing, back up your site on a regular basis. Just this morning I accidentally deleted a file in the cpanel. Luckily I had a recent backup, so it was easy to restore. Could have given me a real headache though if I didn't have that backup.
There are many plugins to help with backups of your site. After you run a backup, the files can be stored different places, on the site itself, on a cloud or on your own computer for example. With a plugin like UpDraft Plus backing up your site is easy.
9. The Site Should Load Fast
Starting out this is usually not a problem. Down the road, you do want to make sure you keep up with this and check to see so that your site loads fast. Google and other search engines love it, and we want to make them happy when we can. You can use Googles own page speed checker ,  GTmetrix is another good one, to see if your site is up to speed.
10. Plugins to Use
There are thousands of plugins to use. How do you know which ones to use? There are a few functions that I find essential, not necessarily the specific plugin I suggest below but rather the function of them.
Spam control – Akismet
SEO – All in One SEO pack
Sitemap – Google XML Sitemap with qTranslate Support
Backup – UpDraft Plus
Social media – SumoMe
Image optimizer – EWWW image optimizer
These are good to start with, down the road you'll need a caching plugin that will help with site speed and others that can fill your specific needs for the site.
11. Social Media Platforms to Consider
Today we are drowned in social media platforms. Facebook, Twitter, Pinterest, LinkedIn, Periscope, YouTube, Instagram… the list goes on.
My suggestion is to focus on one at the time. Master one and then move on to the next when you have gotten some traction. The most important thing is to pick a platform that engages in a way that you enjoy.
If you enjoy pictures and images, then Pinterest and Instagram is a good fit. If you like videos, then YouTube, Periscope, and Vine will work well for you. Facebook and Twitter use a little bit of everything.
12. Have a Plan for Your Site
What needs to be done on a daily, weekly and monthly basis? If you are aiming for organic listings by submitting content on a regular basis, then decide how many posts to submit weekly. If you are building a following on social media, schedule your posts on a regular basis… create a plan and stick to it.
13. Set Goals 3M, 6M, 12 M
Set both short-term goals and long-term goals that goes hand in hand with your plan. If you submit 3 posts weekly, how many visitors will that generate and how many sales can you then realistically make?
Set your 3-month goal, 6-month goal and 12-month goal, to start with.
14. Pages to Include
There are more than your content pages to include on your blog or website. Here are a few suggestions of important pages to include.
Contact me page – make it easy to contact you.
About me page – take the opportunity to be personal and connect with your readers. Your about me page can be all about you, or it can tell your readers more about your mission and vision for the site.
Privacy Policy and Disclaimer page – outline your privacy policy and disclaimers.
15. Content to Include
There are many types of content to include on your site. Make sure it fills it purpose, is it suppose to be informative, funny or maybe emotional? Content can be delivered in different forms, written, audio or video to mention a few.
Content that performs well are top lists, reviews, how to's, comparison charts and other in depth content. The most important thing is to make sure your content is engaging, so that you connect with your readers.
16. Keyword Research
To get your content to rank in Google, you will need to use keywords. You want to know what keywords to target, what keywords receive high traffic with low competition. If you are new to keyword research read:
If you have done this for a while and looking to improve rankings, read:
17. Deal with Comments
Don't forget to allow comments and adjust the settings so that it's easy to leave comments. If I have to log in to leave a comment or if I have to be a blogger member to leave a comment… I just won't and I think many feel the same way. Make it easy for people to comment on your content.
If people don't agree with you, see it as an opportunity – both in comments, social media and other places, people will not always agree with you. When they don't, see it as an opportunity to leave your point. Don't delete comments because they don't agree with you, explain your point of view instead.
Engagement with your readers – Engage with your readers on social media and your own site. Answer comments and questions they might have.
18. Consistency is Key
If you do a task for 1 month and then quit, there's no point in doing it at all. Commit to submitting your content on a regular basis, it might be ones weekly it might be 4 times weekly. Whatever you can commit to, do it, and then stay consistent. If you do social media for 1 month and give up, it will never give you great results. Engage on a regular basis whatever you can commit to and do it consistently.
Consistency will pay off!
19. Build a list
Don't wait with this. Start building a list right away. This is a great way to engage and connect with your readers. When they sign up to your list you have the opportunity to reach out and communicate with them. There are many tools to help with list building, I use Aweber to build my lists.
20. Know Your Traffic Sources
How will you be getting traffic? Find a couple of ways to start getting traffic, organic listings and social media, for example, are good places to start. When you have that rolling, and the traffic is pouring in, add another source of traffic to work with.
21. Focus, Focus, and Focus
Jumping from one project to the next, from one site to another, is not a good way to gain traction. Focus, focus, focus is so important in this shiny object field. Focus on the one site until you have it where you want it to be. Where it has some traction, ranking in the search engines, gaining keyword rankings and producing an income if that's your goal. When you have it somewhat atomized, maybe outsourcing some of the work, then sure take on another project if you want.
22. Never Stop Learning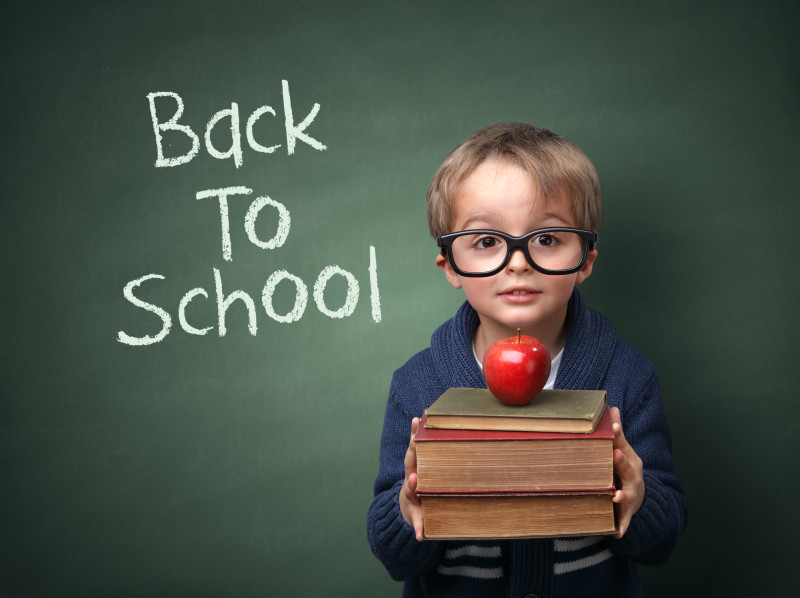 Never ever stop learning! This is an ever-changing business with constant changes, updates and news. Make sure you stay up to date and keep pushing yourself to educate yourself in the niche you are in.
23. Surround Yourself with Successful People
Hang out with like-minded people that are doing what you want to do, that are accomplishing what you want to accomplish. You don't have to reinvent the wheel, learn from the people that have walked the path you are on.
If you enjoy websites, blogging and marketing then this is the perfect community for you!
24. Never Give Up
The only way to fail is to give up. Your road might not be straight, you may make a few turns here and there, but as long as you know WHERE you are going with the site and keep plugging away, you are ON your way.
Don't give up, if you really want this, it is very much worth it!
25. Get Started
If you have yet not started your project, go ahead and do so now. You will not have all the answers when you first start out. Things will fall into place though. If you have the willingness to learn, the drive to keep going and surround yourself with training and a great community, success will follow!
Many great ideas gets lost because they are never given a chance, make your site and ideas a reality.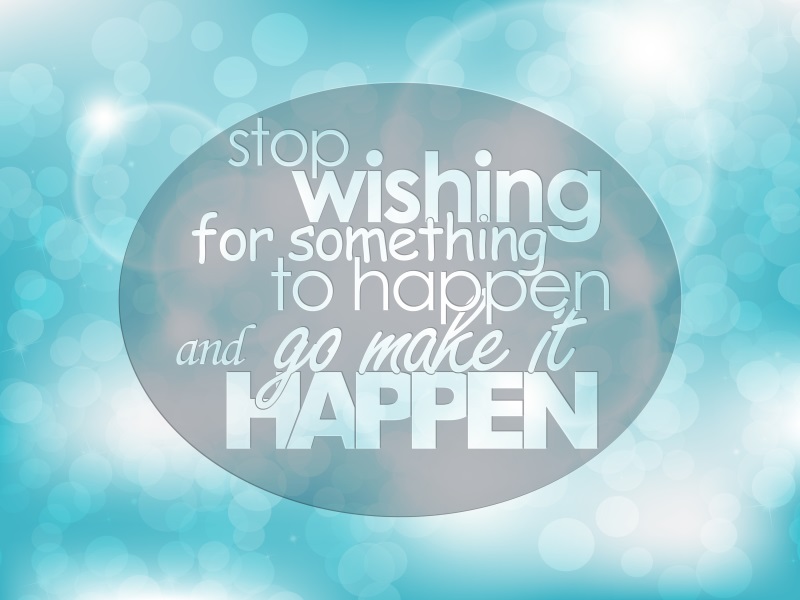 I was ones where you are now, not sure if this was the right thing for me… so glad I took the leap of faith. You can read my story here.
Now it's your turn, did I leave any important rules or points out? Feel free to share your thoughts below in the comment section,
Have a productive day,
Vicky