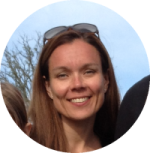 Hello and welcome back, great job you`re already on day 3 of our 6 day course!
I`m really excited about today, because today we`ll see some real progress…
Day 1 and 2 we talked about the basics of affiliate marketing and how you can make money with your site.
Complete the tasks of lesson 3 and you will have YOUR site installed and ready to go.
Before you get into creating your free site, lets talk about what your site should be about. What is your niche?
What Is Your Site Going To Be About?
You might know already what you want your site to be about and that`s great. Most people don`t know where to start, they don`t know what they want their site to be about… what their niche is going to be.
No worries, I will give you a few ideas.
First, What Is a Niche?
A niche is a group of people that are looking for the same thing. It is the subject that you decide your site should be about. A niche can be a hobby, a passion, a need or a problem.
What is your interest?
What do you enjoy doing?
What do you talk about with your friends?
Any of these topics could become your niche.
It`s always easiest to start with something that you enjoy talking and writing about, something that you already know a little bit about.
One thing to keep in mind is that if you want to make money with the site, you need to:
Help a group of people solve a problem 
At this point don`t worry about what to sell them. Focus on finding something that you can help somebody else with and something like writing about…
To give you some ideas look around your house… you have niches everywhere… Your favorite tech stuff, your favorite baby toys, your favorite jewelry, clothing, a sport you like, a medical issue you dealt with…
Why Is It Important To Chose a Niche BEFORE You Start With Your Website?
It is important to know what your niche is before you set up your website and chose a domain name. Having a related domain name to your niche is good, it will help visitors remember it so that they can come back.
If you have no idea what your site will be about then picking a domain name will be very hard and not related to the niche you will be working with.
Say that you chose a niche about "making money online" your domain can then be something like HowToMakeMoneyOnline.com or it can be something more brandable like in my case itsVicky.com.
Get Ideas for Niches
Amazon.com is a good place to dig down and get some targeted ideas.
The key here is to not go too broad. Say you like children`s products, that is a huge niche…
I would search all departments at Amazon.com for "childrens products"
Some stuff that shows up are:
Door lock
Ipad mini case
Crib
Stroller
Kids safety products
Toys
There was one that caught my eye "kids safety products" I wonder what products are available…
Kids safety locks
Table edge bumper
Kids safety gates
Kids safety harness
Kids safety bed rails
There you have 5 great very targeted niches…
All niches that will help solve a problem!
Don't lose any sleep over finding a niche. It`s likely that this first one will not be your last…
You`ll discover new things along the way, you`ll figure out what works for YOU.
Set Up Your FREE Website
There are a few things to think of when setting up your FREE website, over at Wealthy Affiliate. Yes, Wealthy Affiliate will be where you set up your site.
1. Your domain name
Pick something related to your niche. "Kids safety" that we talked about earlier would be a good domain name. kidssafety.siterubix.com
Your site will be on a subdomain to siterubix.com this is the website builder within Wealthy Affiliate. Any free website would be installed on a subdomain.
If you would like a name like kidssafetylocks.com for example you would have to purchase your own domain. This can easily be done and will be covered later on.
After picking your domain you will
2. Choose a name for your site
This can be the same as the domain, for example Kids Safety Locks.
3. Pick a theme
To get the "look" you want on your website you will have to pick a theme.
Brows the themes and find one where you like the look, colors and layout. Some themes will be niche related so you can look for that as well.
Different themes will allow you to adjust and update different things. After you have played around with it you will see how functional it is and if it does what you want it to do.
The theme can be easily be changed later on so don`t spend too much time wondering what theme to use, pick one you like and go from there.
That`s It
Now you know what to expect heading over to Wealthy Affiliate.
Part 3 – To Do List:
Lesson 3 over at Wealthy Affiliate – Choose your niche
Lesson 4 over at Wealthy Affiliate – Building Your OWN Website
Tomorrow we will work on your website get your plug-ins set up, start adding some content… very exciting stuff.
Don`t miss it!
See you tomorrow,
Vicky