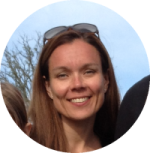 Welcome back, today is day 4 out of 6!
Thanks for hanging in there with me. Be proud of what you`ve accomplished this far! Your site is installed and we`re getting ready to start working with it.
Today will be all about your site. We`ll get familiar with WordPress, plugins, how to create posts and pages and more…
Wealthy Affiliate where we installed our site yesterday sits on a goldmine when it comes to WordPress.
Today we will take advantage of their training, talk about logging in to your site, activating plugins (that are already installed) and the training on a SEO (search engine optimization) plugin called "All in One SEO".
But first let me explain what a plugin is.
WordPress Plugins
A plugin will allow you to add extra functions to your website, such as a poll, images, videos, social media, analytic and more.
There are certain plugins that you want to install from the beginning. When we use the free website from Wealthy Affiliate some of the plugins are installed already:
Akismet (to protect you from spam)
All in One SEO (search engine optimization)
Exclude pages (excludes pages from your menu)
These will all be discussed in detail, Lesson 6 over at Wealthy Affiliate.
But before we head over to Wealthy Affiliate… let me show you what you`ll be learning over there today:
Lesson 5
Log into your website WordPress Admin area
Upgrade to latest version of WordPress
Delete default posts and comments
Lesson 6
Activate plugins
Upgrade plugins
Understand how to find new plugins
Lesson 7
Read the tutorial "All in One SEO"
Set up your "All in One SEO" plugin on your site
By completing these 3 lessons you are setting yourself up for success and will be ready for tomorrow when we start adding content.
Day 4 – To Do List:
Lesson 5 – Accessing Your Website
Lesson 6 – Activating Your Plugins
Lesson 7 –Getting Your Site Ready for SEO
Tomorrow we`ll talk about content and how to get the search engines like Google to notice it and rank it.
Don`t miss it, getting your content noticed is an important part of the puzzle.
Day 6 will be all about how to get traffic…
no traffic… no sales…
lots of targeted traffic… lots of ….
See you tomorrow until then have a productive day,
Vicky