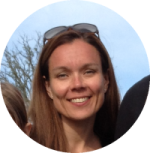 Welcome back, lesson 5 out of 6, well done!
Today you`ll start to add some content to your site. This will be the most important part of your site. The content will bring visitors to your website, it will engage your readers and help them in different ways.
Your content is also a way for the search engines, like Google, to find you.
To help the search engines find and rank your content though we will need to talk about keywords and competition.
Keywords help people find your site.
Keywords will also help the search engines rank your content under relevant words.
Keywords Are Simply What`s Being Typed into Google
If you think about it, what was the last thing you typed into Google or your preferred search engine?
One of my latest Google searches was for a backpack, for my daughter.
Let`s use that as an example "girls backpack".
When I typed that in to Google "girls backpack". Google brought back a whole list of results. "girls backpack" is an example of a keyword phrase.
In the Google search you will find both paid advertisement and "organic" listings. The organic listings is the free Google placement and that`s where you want to show up with your website.
First page of Google and other search engines in the free organic section is the place to be seen. Doesn`t cost you anything but it can give you a lot of visitors.
How do you know what people search for?
Today I will show you how to use Wealthy Affiliate`s own keyword tool, this is part of the starter membership so it`s free. With this tool, we will find out what people are searching for.
Let`s use the example girls backpack…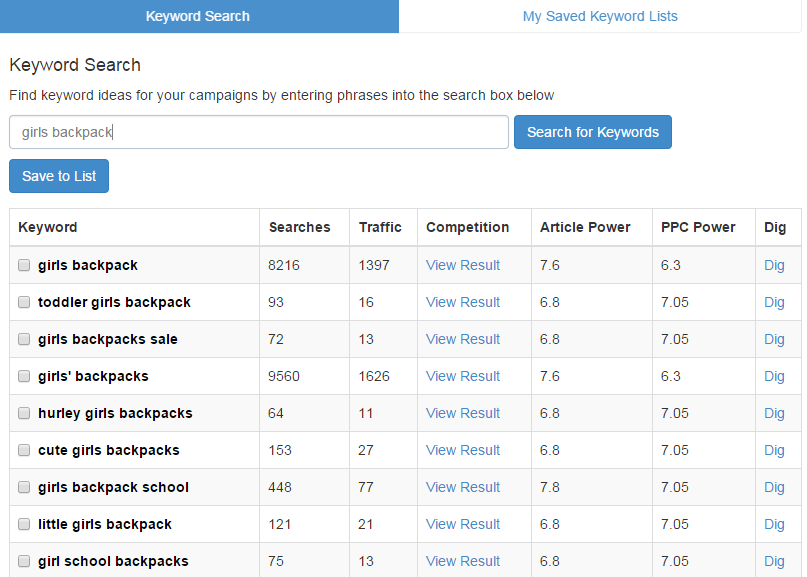 It will give you the result of how many monthly searches a keyword has. You can check the competition, it will also give you a bunch of new ideas…
So what you are looking for is keywords with some decent traffic, but you don`t want to much competition.
There`s no reason to target a keyword with thousands and thousands of competitors.
How Do You Check Your Competition?
You want to go after keywords with little competition. These keywords will be a lot easier to rank in the search engines than if you go after high competition keywords.
I try to stay under 400 REAL competitors. What do I mean by REAL competitors?
If I click the view result for girls backpack when it comes to competition a Google screen will show…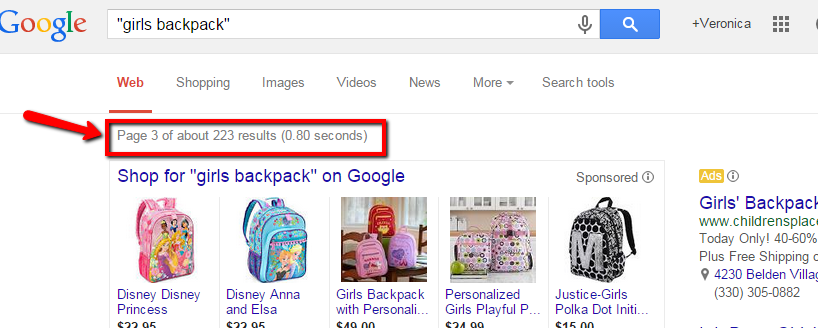 In this case the real competition is about 223 competing websites, that compete for the same keyword.
The key here is to use the quotes, that will give you the REAL result.
So you want some traffic and you want low competition keywords.
Depending on what kind of niche you have decided to go with you do want to target keywords that are late in the buying circle (if you are looking for sales).
Let me give you an example.
Say you`re looking for shoes for your toddler maybe you start typing in "shoes for toddler boy" in to Google.
At this stage you`re probably not buying anything, you`re looking to see what`s out there. The more specific you get the closer to a purchase you also get, right.
So your search could look like this:
Shoes for toddler boy
Brown shoes for toddler boy
Brown sketchers boy size 5
Best price for z strap urbantrack 2 –rage
Looking at these keywords the first one will have the highest search volume BUT very few are ready to buy at that point.
Now if you type in the last phrase, there will be a low search volume BUT the visitor is very likely to purchase.
So the more relevant you are with your keywords the more sales you`ll get.
How to Use Keywords to Create Content
Now you want to use these keywords in your content that you add to your website. So say that your website is about backpacks and you want to use the keyword "girls backpacks" in a post.
You would then write a post about 400 – 500 words and you would place your keyword in the title, first and last sentence.
You write a unique, helpful article using the keyword. You then post that on your blog. You can submit it as a post or page.
This is exactly what Lesson 8 is about over at Wealthy Affiliate – how to create a page and publish it…
Day 5 – To Do List:
1. Lesson 8 – Creating quality website content – How to create a page and publish it.
2. Lesson 9 – Finding content ideas from keywords. It will also talk about keywords and competition. They`ll use the Wealthy Affiliate keyword tool. Try both this tool and the Google tool so that you know which one you like the best.
Day 5 done congratulations!
Tomorrow will be our last day of our course… but it doesn`t end there, this is just the beginning! This is where you have your site turn into your own business.
I want to hear from you, what do you think about all this please leave a comment,
See you tomorrow,
Vicky