Fridays With Vicky 12. Do you have a website or blog and are looking to either start making money or improve your income with it?
To either make a little extra money on the side or to make a full time income?
I`ve been working with affiliate marketing since 2007 and thought it was time to help out a little bit. So in this article I will talk about:
5 Things That You Should Do Before Putting Focus on How to Make Money with a Website or Blog
7 Ways to Make Money with a Website or Blog
Before we dive into the money making ways there are a few things that needs to be in place. This is work in progress so you will not be "done" but you want to start these 5 things before monetizing.
5 Things That You Should Do Before Putting Focus on How to Make Money with a Website or Blog
1. Understand Your Visitors
Who are your visitors? Who are you writing your content for?
You can research and dig deeper within a certain group, the more targeted you get the more directly you will speak to that specific group.
Remember there is always a real person on the other side, that will read your content. It is very beneficial to set up a "perfect visitor" profile, by doing that you can keep that in mind when creating content for your site.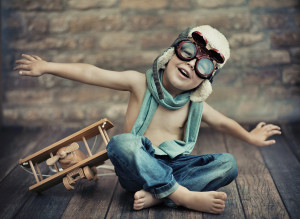 Say that you have a website about traveling with kids. Through research you will find out who this "perfect visitor" is for your website. It could be a mother, around 30, that enjoys traveling with kids.
If you dig deeper you will find all kinds of information, why do they travel, to see family, for vacation or for other reasons. Are they first time travelers or do they travel frequently…
The more specific you can be about your "perfect visitor" the better because then you can tailor your content and focus on that.
Research can be done by visiting places where your target group hangs out, this can be forums, other travel blogs, chats, social media and so on.
2. What Are Your Visitors Looking For?
Now when you know WHO your target group is then it`s time to figure out WHAT they want.
Know what they are looking for and help them with that. Are your visitors looking for travel tips with kids, are they looking for gear tips, are they looking for best zoo information… the more targeted you are the better conversions you will see.
So say you are doing a website about traveling with kids and one of your weekly posts are about kids luggage.
Each week you review a luggage or type of luggage, over time you will have a great amount of luggage reviews and mothers looking for kid's luggage will find it very helpful.
You can also take it one step further, for most products that you review or promote there will be a problem that you solve.
One of my first niches that I worked with was colic babies. I was recommending a colic drop that would ease the baby`s pain. But I was not promoting colic drops I was solving problems…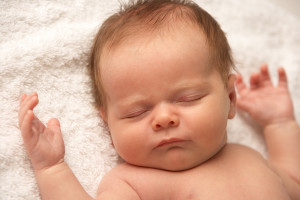 The problems that that I helped solving was:
Pain relief for the baby.
Mothers feeling better about themselves because they were able to help and ease the pain of their little ones.
It also reduced the stress for the whole family when the baby was happier and not crying.
Another thing I found out was that there was a peek around the holidays, people wanted to be around family and friends with a happy, non hurting, non crying, non colicky baby.
Know what your audience is looking for, help them solve a problem.
Do your research it will be well worth it.
3. Become the To-Go-To Person In Your Niche
By focusing on a specific topic you will become an authority in your niche. You will become the to go to person for kids luggage reviews, in this case.
This will not happen over night this is something that will take time. This is something you will "earn" by submitting good quality content to your website over time.
Sure you can blog about anything, but if you are looking to make money with your website or blog you are much better off if you focus on one specific area.
4. Focus on Helpful Content
Create and submit helpful content on a regular basis. Figure out a schedule that will work for you. Say that you want to blog 3 times a week, then try to stick with that. It is a way to "train" Google and other search engines to look out for your content.
Another thing to think about is to use keywords. That will help the search engines, like Google, to find your content and list it under the right words.
Comming soon – If you want more information on keywords read – How to Find, Sort Out and Use the Right Keywords
5. Interact with Other Website and Blog Owners
This can be done through social media, online communities with chats and forums to mention a few.
In today`s online world it`s important to interact with your visitors but also with people doing the same thing you are.
3 Reasons to Belong to a Good Online Community:
Get help from experts, people that have done what you want to do
Get feedback on your website
Leave comments and get comments
Now it doesn`t hurt if the community also have the training that you need to move your online business forward. This is my "hang out" this is where I interact with other website and blog owners.
7 Ways to Make Money with a Website or Blog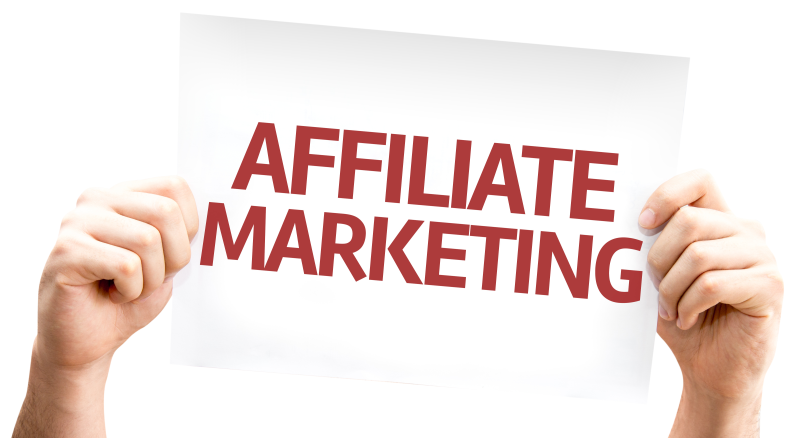 1. Affiliate Offers
This is when you promote/recommend other peoples products on your site, if your visitor clicks through and make a purchase you will make a commission.
So say that Hanna is looking for a swaddle blanket for her baby. If you have a baby site related to this topic, you can write a swaddle blanket review for example.
Hanna search Google for "best swaddle blanket" –  she see your result in Google and click through to your site – she finds the review helpful and click a link that takes her to Amazon.
At Amazon Hanna purchase the swaddle blanket… Hanna is now your referral and you make a commission.
In fact with Amazon you will make a commission on anything Hanna purchase within the next 24 hours. Yes, just recently somebody clicked through one of my links on one of my sites and purchased 9 items, I made a commission on all 9 items. Some of them were low cost items like sunscreen (I don`t even promote sunscreen) but it all ads up.
The most common affiliate offers come in the following 3 categories:
Physical products – like the swaddle blanket.
Digital products –  this can be an e-book, domains, downloadable software.
Services – development, creative services, designs, travel, writer, membership sites.
How to Find Affiliate Offers
You can find affiliate offers by using larger affiliate networks like Amazon or Linkshare for example, you can then search them for specific offers or items.
The best way that I find though is to put in your niche + affiliate programs. So if we use the above example of swaddle blankets you can type in the following in Google:
"Swaddle blanket + affiliate programs"
The first thing that show up is….
Turns out that the first listing Happiest Baby have a affiliate program with ShareaSale. So you could sign up with them and earn commission.
One Time Sale vs. Recurring Sales
Most physical products would be a one time sale. You would buy that swaddle blanket and be happy with it.
A great way to do affiliate marketing is to market recurring sales. This can be a membership offer, a downloadable product that you need a monthly license for to give a couple of examples. When the customer is signed up you will make a commission as long as the customer keeps the service.
Don`t SELL, Help 

Some websites / bloggers will press on the selling – if you are a professional blogger you are selling. That is NOT true. If you want to make money, you want to build relationships and you want to recommend helpful tips and advice. Sometimes that turns out to be a product.
Don`t sell, help and recommend… a HUGE difference
Example of Affiliate networks: Amazon, Shareasale and Rakuten fd. Linkshare.
This is a huge topic if you want to know more about affiliate marketing and how that works read about how I got started with it – My #1 Way to Make Money Online
2. Advertising
One of the most popular advertising company to work with as a blogger or website owner is Google Adsense. You will have to sign up with them and get an account, when that is done you can place ad blocks on your site.
Make sure you read the rules so that you know what are allowed and not.
The ads can be placed anywhere you want on your site, but there are "hot" areas that will convert better than others.
I don`t like having ads above the fold, meaning showing ads that can be seen as soon as your visitors land on your page.
There has also been hints from Google that they don`t like ads that high up in your content, now if this will affect your rankings or not I have no scientific proof of. To be on the safe side, I choose to place ads further down in my content.
Still remember to provide great content and not overwhelm people with ads. If the first thing they see is ads and no value, visitors will leave.
Make Advertising Easy with a Plugin
The easiest way to place ads on your website is by using one of the wordpress plugins (if you are a WP user) to help with ad placements.
I use Quick Adsens on some sites but have also tried many others. I have found the Quick Adsens plugin to be easy and helpful.
You past your code in the code box, click the option where you want the ad to show "end of post" for example and the ad will show on all posts and pages. No need to copy and paste into every single post…
Can You Make Money with Ads?
Somebody asked if you can actually make money with Google Adsense and the answer is YES. This can be a great addition to affiliate offers or you can monetize with just Adsense depending on what niche you are in.
You will need some decent traffic to make money though. The payout / click varies depending on niche. Some niches pay out as low as $0.1 / click. These niches are often ones where you can get high traffic pretty easy because of the competition being low.
The more competitive niches with higher payouts will pay as much as $15 – $20 / click. If you go after one of these niches there will be some competition to deal with.
Thinking of placing ads on your site? Coming soon – 5 Tips Using Google Adsense
Examples of advertising sites: Google Adsense and Media.net.
Info Links, In Content Advertising
These are the links you see in some blog posts or pages. It is links within the content so it`s not an ad block. It`s a way to make money, but I personally stay away from it because I think it looks spammy… just a personal preference.
Example of info links: Infolinks.com
Advertising or Affiliate Marketing or Both?

This is something that you will have to test. Some niches do better with affiliate marketing, some with ads and with some niches you can combine it.
Some say that you will make more money with affiliate marketing but again this is something that you have to test when you get some traffic. Sometimes the click through rate is higher on the ads than on affiliate offers. It all comes down to a numbers game for each and every site.
 
3. Offer Private Ad Spaces
You can also offer private ad spaces on your site or blog. You can place them in the sidebar or within your content. You can put together a page on your site "advertise with us" for example and explain the process and how to contact you if they are interested in advertising.
An advertiser will want to know how many visitors you have + other website data, so make sure you have Google Analytic or another tracking program installed.
You can also reach out to companies that would benefit from your traffic and see if they are interested to place an ad with you.
It is very hard to recommend a set price there are too many variables to put into consideration, traffic, conversions, niche and more. You can always check out other websites in your niche and see what they offer.
Helpful tool to use:  I use a tool called OIO publisher that will help with payment and stats.
 
4. CPA Offers
CPA stands for Cost Per Action.
These are offers where you want your visitor to leave their personal information, you want them to take action. This could be name and an email address or it could be more than that, say income + phone number for example.
Companies then use the data to contact the individuals for certain offers. You get paid for collecting the data for them.
These offers are used by universities for example, collecting personal information so that they can contact potential students.
Some CPA offers can be boarder line scammy, make sure you look into the offer and know what it`s all about.
Example of CPA networks:  Clickbooth, Neverblue, CPA Trend
5. Charge for Guest Posts
If you have good traffic and a high PR on your site you can either exchange posts with another site in a similar niche or you can charge for a guest post.
Yes, you can charge others for writing content and submitting it on your site. The other site owner will write a post for you, pay the fee in exchange for a link back to his or her site.
You can find groups and communities that exchange posts. You can also put up a gig on Fiverr for example saying you will post guest posts on your blog for a certain amount.
You can also ad an page on your site letting people know that you are open for guest posts for a fee.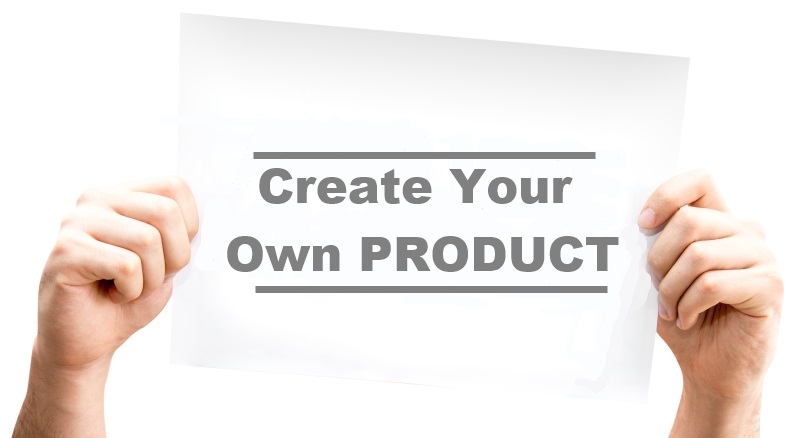 6. Create Your Own Product
This might not be something you want to start out doing, but down the road you can create your own product.
This can of course be anything to help your audience. E-books, services, downloads, a physical product just to mention a few.  The key here is to develop a product that will help solve a problem in some way or another.
Depending on what kind of product you develop you find different channels to sell it through. If it is an e-book or physical product Amazon might be a good option. If it is an information product Clickbank might work well.
Another thing to consider is if you want to promote the product through affiliates.
This is another big topic and we are working on more specific information regarding product creation.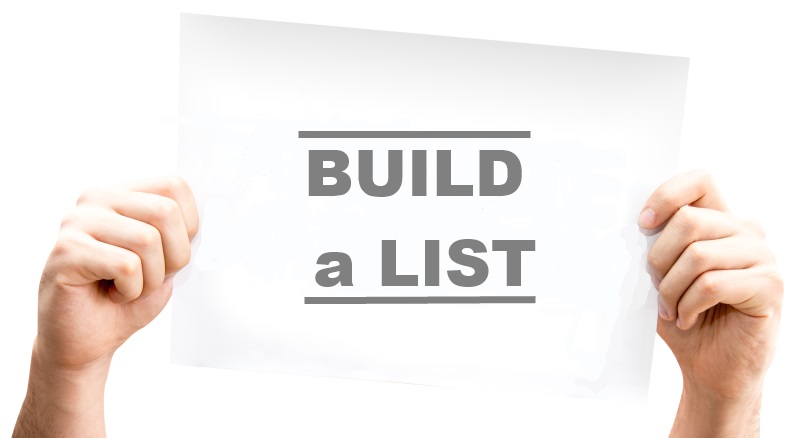 7. Build a list
Although this is not a way to make money in itself, a list is an incredible valuable resource to have.
They say that it takes about 7 times for a person to see an offer before making a purchase. Building a list allows you to stay in touch with your audience and send information, updates and offers.
To build a list and communicate with your list gives you the chance to interact and build trust with that group of people. When the day comes to send out an offer that they of course will highly benefit from, they will trust your judgement.
Building a list and keep the readers interested in what you have to say can be tricky. Be yourself, be personal that always win in the end.
There will always be people that really enjoy what you do and some prefers to listen to somebody else, don`t take it personal if a subscriber unsubscribe for example. Communicate with the people that want to listen.
There are different programs out there, that can help you keep track of your subscribers. Personally I use Aweber and have for years, it has always worked great.
There you have it 7 ways to make money with a website or blog.
The most important thing is to help your visitors, focus on creating a good experience for them. Be yourself, be relevant and you are on your way to success 🙂
I hope you found the article helpful, how do you make money with your site? Would love to hear your ideas and if I left any good options out, please leave a comment.
Have a productive day and a great week!
See you next Friday,
Vicky
Next week`s post – Moms Making Their First Money Online
P.S Thought I would let you in on some good and bad going on in my online business…
Worst Online Happening This Week: Short week again, because of Easter didn`t get it all done.
Best Online Happening This Week: It`s Easter 🙂