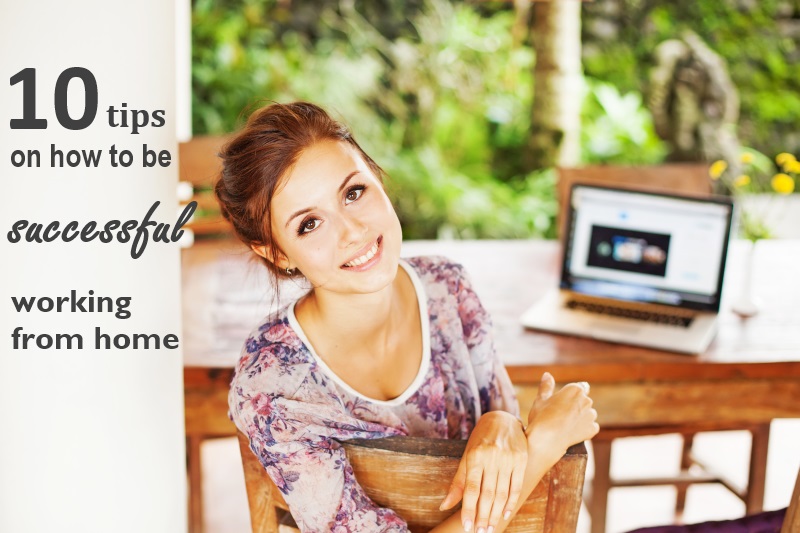 Fridays with Vicky 10
Working from home has given me freedom I could only dream of.
It allows me to control and manage my own time so that I can spend as much time possible with my family. My kids have been the motivating factor in my case.
My kids are the reasons for me wanting to work from home.
When they were little I didn`t want to miss a thing, now when they are older I want to be able to spend the summer and winter break with them… and I do. With some planning a head anything is possible when you are in 100% control of your own time.
If you have been following "Fridays with Vicky" you know that I started a new site last month and I am excited to let you guys know that I had my first sales from it this week, yeaaahhh.
It is an Amazon site, so this will be a numbers game for sure. I will need lots of traffic for this site to be profitable, but that will be another post. It inspired me to write down some tips on how to be successful working from home.
10 Tips on How to Be Successful Working from Home
1.  Commitment
The first thing I did (that I didn`t even know I did:) was to commit to my online business. What happened was that I moved from Sweden to the US and I knew I had to figure something out for me to be able to go back and visit. Working for somebody else getting 2 to 3 weeks off yearly, if I was lucky, was not an option.
When I first started out I had no idea what I was getting myself into, but I knew I HAD to make it work. We needed the money, I wanted to spend my time with our kids and family and I wanted to be able to travel back and see family in Sweden.
At this point I knew that what ever I took on, I had to make it work. I fully committed to my online business. I didn`t have a plan B…
Your situation might be totally different. You might want to dive into this and do it fulltime OR you might want to start out having it as a side business. Either way, if you want to be successful you have to commit to your online business, to some degree.
Commit to what you are doing and look at it long term. Don`t expect success over night but see the progress that you accomplish.
2. How to Be Successful Working from Home – Set Goals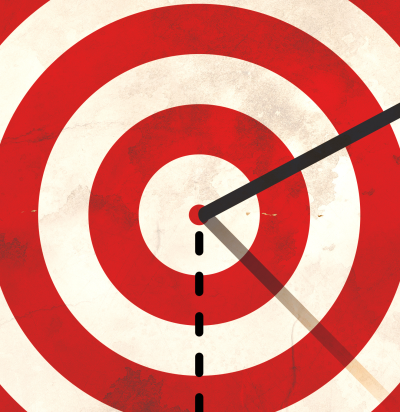 It is very important to set goals. To know where you want to go. At this point you might not know exactly how to get there and that`s ok. You don`t have to have the whole road paved before you can start, but set some goals.
There are two different kinds of goals for your online business, non financial goals and financial goals. For the goals to be reachable you want to set a time limit.
Non financial goals
If you are doing affiliate marketing, your non finical goals, could be the following for example:
Week 1
Learn about how to set up a website
Set up my website
Write my first post
Week 2
Write my about me page on my website
Set up a Facebook page
Have a logo created for my website
Other goals could be:
Learn about certain specific marketing areas
Get my first follower on twitter
Get a comment on my website
Help 10 people that visit my website to do whatever it is my website do…
Reach 100 visitors daily
Financial goals
Month 2
Month 3
Year 1
Make your goals achievable, saying that you will reach $10 K monthly after 3 month without a plan… is not achievable.
Reward yourself
When you reach important goals, reward yourself. I have splurged myself with dinners, massage, trips :). The most rewarding one though, is when I took on to sponsor a WorldVision child. We have been sponsoring Wilson for about 7 years now and it`s been fun for the whole family.
You can reward yourself in many different ways, be creative.
3. Take Action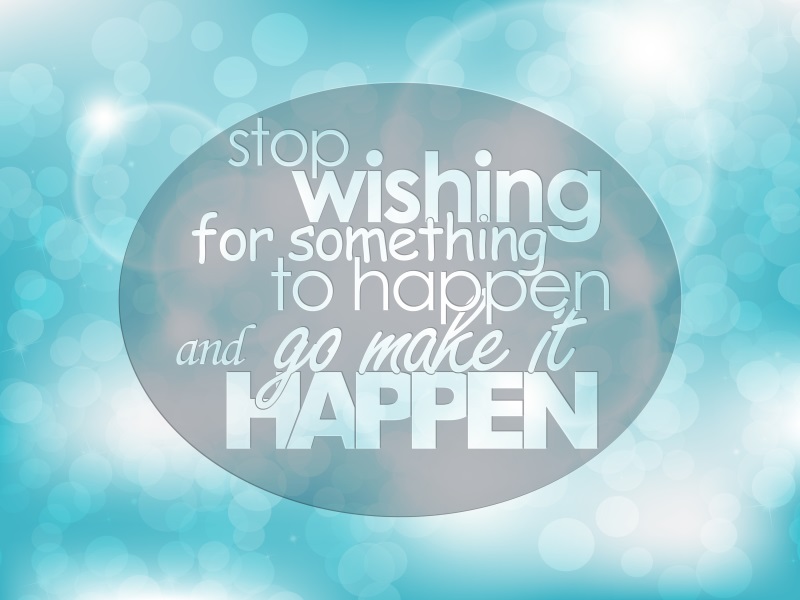 If this is all new to you, there will be a learning curve. You will have to learn the basics BUT there comes a time where you have to implement what you learn.
Let`s use affiliate marketing as an example. If you want to do affiliate marketing you will need a website, you will need an offer to present on the website and so on. This is not hard to do at all but if it`s all new there will be a learning curve.
There comes a time though where…
You have to take ACTION for anything to happen…
To read and learn is great but if you don`t take action and set up that website there will be no progress. You don`t have to know everything to get stared you will learn along the way and you will adjust along the way. It`s better to take action and adjust then to do nothing at all.
The best way to learn is by doing…
One of the best way to learn AND take action, is to find a place where you can do both. Find a program that include action tasks, step by step instructions and tutorials. For you to be successful working from home, you have to take action.
4. How to Be Successful Working from Home – Discipline
 Working for yourself and from the kitchen table can some time be hard. You have to have incredible discipline. For some this comes easy and for some this can be very hard. Only you know if you have time for that extra long lunch with your friend or if you can take the afternoon off to go do something.
Online discipline – This is a tough one. We all know how easy it is to get lost on the internet… Are you doing things that will move you closer to your goals or are you just surfing the net, watching YouTube videos or reading funny articles…
Just because you are on the computer doesn`t mean you are "working".  It can be a huge time hog getting lost online. Be honest with yourself and know when you are "working" and when you are "playing"… only you know if it will bring you closer to your goals.
5. Focus
Staying focused on one project at the time is important. If this is new to you focus on one website and make that work. I was guilty myself of trying to juggle too many projects at one time, it is not a good idea and I was spreading myself very thin.
There`s a reason why David Beckham is a great soccer player. He plays soccer and only soccer… He didn`t do a little bit of soccer, a little bit of golf, a little bit of chess, a little bit of baseball… For him to become a really good soccer player his FOCUS was soccer.
That`s the same thing when you work with affiliate marketing and websites. Focus on one project at the time. When you have mastered that, then sure you can add on another one.
6. How to Be Successful Working from Home – Schedule
Work out a schedule that will work for you.
When I first started out, I pretty much cut out all TV time. I worked when the kids where sleeping, when they where napping and down for the night. That way I could spend time with them and still get my work hours in.
Today they are both in school, so I get plenty of time to work. The great thing is that when we get a snow day or if one of them is sick, there is no panic of "what do we do now…" I`m home and I`m there for them.
Daily Schedule
One thing that moves me forward is my daily schedule. I get my calendar out and I write down 3 – 5 things that needs to be done daily. These are my priorities, these will move my business forward and closer to my goals. By getting these done I also plan a head and make sure I can take time off during the summer months, for example.
Weekly tasks that I always include in my schedule…
Keyword research.
Write website content.
Submit written content from my writers.
Create video.
When you get into a routine, after you have gotten your website set up, one of your weekly tasks should be content creation. Creating new content for your site, or having somebody else do it by outsourcing, will move you closer to your goals. Creating new content on a regular basis will give your visitors a good experience and it will help you rank in the search engines.
Figure out a schedule that will work for you!
7. Realistic Expectations
Having realistic expectations when starting out will be a deal breaker. If you think that you can make money over night, that there will be a push button solution, then you will be very disappointed if you have not made money after week 4. The chance of you quitting will be huge.
If you go into this with a different mindset and with realistic expectations saying this might take a month or two before I see any financial return, then you have a much better chance of succeeding and actually sticking with it.
The truth is that there will be hard work and small rewards in the beginning. Be proud of what you accomplish though. If you have never build a website and you do just that, that`s a great accomplishment.
There comes a time when that change. You will still work hard but you controll your time and the rewards are great.
8. How to Be Successful Working from Home – Patience
Like I said success will not happen over night. You will have to have patience. It will be tough in the beginning and you might not see result as soon as you would like.  That`s when you need to be patient.
It will take time for your website to be seen in Google and other search engines. It will take time to figure out what convert and turns into sales… But if you stick with it, it will all be worth it.
9. Perseverance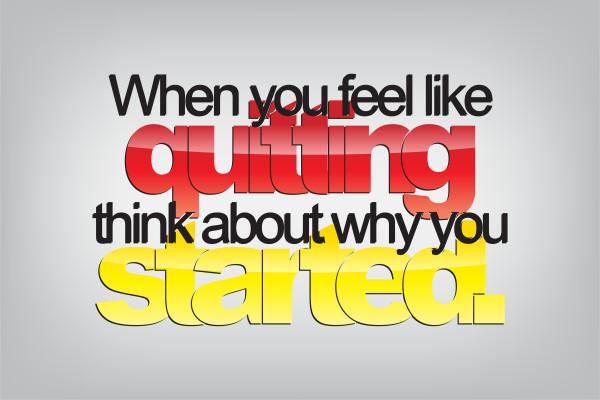 We all go through both ups and downs. The ups are easy and you are happy and excited about your online business. It`s how you push through the downs that will determine your success.
 One of my favorite sayings is:
The only way to fail is to give up
This is so true, as long as you keep at it, as long as you move towards your goal you are still in the game. Preserver and great things will happen.
Most success stories you read happens after somebody push through a "down" spell. I don`t like to call it failure, because as long as we learn from our mistakes and push forward there is no failure… well other than giving up.
10. Surround Yourself with People That Have Done What You Want to Do 
Working online can be lonely and finding people that do the same thing, is not always easy.
I have found my online hangout, my coffee break hangout, where I can discuss websites, how to make money online, marketing tips and more.
Most importantly I hang out and get tips and ideas from people that do what I am doing…
This has been an invaluable resource for me and a place that I go pretty much daily.
The reason that I have been there for 7+ years is the successful people that are willing to help.
It`s great to just jump into chat and get answers on your questions right away from people that has done exactly what you are looking to do…
I hope you found this article helpful. I want you to help me make the list longer so please chim in with your favorite tip on how to be successful working from home, in the comment section below.
Have a productive day and a great week!
See you next Friday,
Vicky
P.S Thought I would let you in on some good and bad going on in my online business…
Worst Online Happening This Week: It`s been a pretty good week actually :).
Best Online Happening This Week: Made my first money with my new site.