"Fridays with Vicky 41"
Twitter is a fun social platform that can highly benefit your business.
Social media has opened a door to connect with like minded people, potential customers and people that share great content.
Some struggle with getting followers and to connect with others. There`s a lot more to it, than putting up your profile and sending out tweets that hopefully somebody will see and read.
Gaining Twitter followers will take time and engagement.
To get a better understanding of HOW the Twitter experts, with massive amount of followers, engage and get people to follow I reached out to a few of them.
This was my question…
What`s the One Thing , That You Have Actively Done, That Has Contributed to X Amount of Twitter Followers?
I got a different answer from each and everyone that got back with me.
Here are some great advice from some of the Twitter experts:
Space out the lines in the tweets
Use images
Ask people to follow you on your website about me page
Respond and engage with people
Re-tweet
Share influencers content
It takes a sound strategy, consistency, and time
That`s just a little taste of what will be shared below.
Here`s the Twitter Experts #1 Thing They Have Done to Gain Massive Amount of Twitter Followers
Brian Dean, 25K+ Twitter Followers
Brian, an entrepreneur and SEO expert, who share his expertise over at Backlinko, gave me a simple but powerful Twitter tip:

---
Chase 
'

N Yur Face, 26K+ Twitter Followers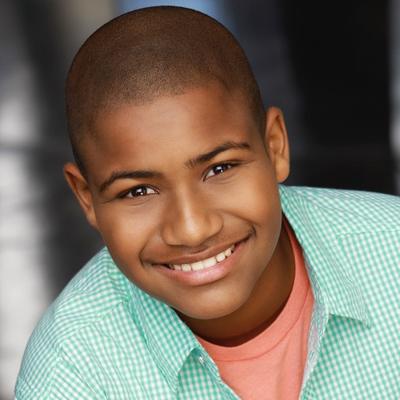 Chase is a 13 year old, yes you read that right 13 year old aspiring chef and foodie. You can  find Chase over at Chase 'N Yur Face where he shows how to cook yummy recipes in his own cooking show.
This Is Chase`s Twitter Respons:
The thing that I think is most important is: to respond to people when they talk to you. Be social! 🙂 Thanks for asking!
---
Matt Press, 28K+ Twitter Followers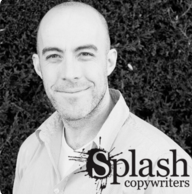 Matt is a blogger, frustrated guitarist and owner of Splash Copywriters.
This Is Matt`s Twitter Advice:
I would say that spacing out the lines in my tweets has had more than its fair share of admirers. Most people just whack out a tweet in a block of text, but it makes the copy quite hard to digest visually.

I think it's a pretty good tip that some of my followers have actually commented on.
---
Debbie, 31K+ Twitter Followers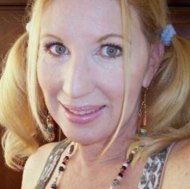 Debbie is an active tweeter with her own Ebay store, were she sells vintage clothes.
This Is Debbie`s Twitter answer:
Hi Vicky, I try to always return a RT FAVOR when someone RTS my store. I'm careful not to RT anything controversial keeping it professional.

I'm not sure how I got 30k followers lol I never follow 1st, people follow me I follow back unless they are promoting porn/hate/politics etc.

Also, I block the accounts that offer to buy followers! I think most assume that's how I got to 30K. Networking with like businesses works.
---
Mike Glover 35K+ Twitter Followers
Mike is a digital marketing strategist, who enjoys tweeting about marketing and SEO. This is his Twitter tip:

---
Donna Hup, 50K+ Twitter Followers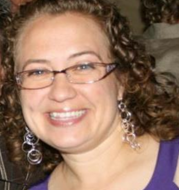 I actually got the chance to meet Donna at a conference about a month ago. Great woman!
Donna enjoys cooking, traveling, entertainment and trucking. Yep, she has a section on her site, donnahup.com, called Trucker Tuesday.
This Is Donna`s Twitter Answer:
I just follow back those who follow me.
---
Pat Flynn, 123K+ Twitter Followers
Pat Flynn shares his online marketing journey on his site Smart Passive Income. He gives solid advice on blogging, affiliate marketing and social media.
He has over 180 podcasts uploaded on his site with interesting content worth listening to. This is Pat`s Twitter tip:

---
Rafi Chowdhury, 130K+ Twitter Followers
Rafi is an entrepreneur, digital marketer, consultant and blogger. He shares his advice on his blog, Rafi Chowdhury.
This Is Rafi`s Twitter Advice:
I use an extension called "Twitter Follower" to mass follow the followers of industry experts. I then use a software called Crowdfire to send an automated DM asking if I can guest post to their blog. This way, I have been able to guest post on many blogs and really grow traffic to both my site and twitter. Hope that helps!
---
V.Abel Premnath, 144K+ Followers
V.Abel is a social media maven, blogging over on his site, Indian Digital Ninja.
This Is V.Abel`s Twitter Tip:
More than 6+ years and 10+ hours daily on twitter, mutually following the targeted twitter handles.
---
K.P Kelly, 284 K+ Twitter Followers
K.P Kelly is a network-aholic, marathon runner with great Twitter success. Great guy, that let me pick his brain :).
This Is K.P`s Take On How to Gain Twitter Followers:
There is no "one thing."  There are no tricks. No shortcuts. It takes a sound strategy, consistency, and time.  Tweeting 20+ times per day. Engaging. Sharing my Twitter handle anywhere I can (blog, email signature, articles, media appearances).  I also follow most people back, and try to engage, and have a system to reply to everyone no matter how big my account grows.
---
Alison Jardine, 294K+ Twitter Followers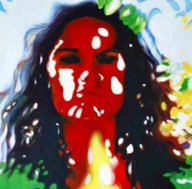 Alison is a contemporary artist and painter. Originally from England she now works from her studio in Dallas, creating art and tweeting. She share her art on Alison Jardine. 294K+ followers, that`s impressive!
This is Alison`s Twitter Advice:
Over the past 5 years on Twitter, I have concentrated on tweeting unique content (my art) and engaging with my followers whenever they interact with me.

That is how I have gone from an unknown artist on Twitter, to an artist with nearly 300,000 followers.
---
If you enjoyed this Twitter Expert post feel free to share it with the Twitter community:
Click Here to Tweet:
11 Twitter Experts Share Their Tips on How to Get Massive Amounts of Followers.
Thank you all for participating in this Twitter expert round up post. I do appreciate you taking the time to answer.
This fall I have decided to give Twitter a try, a serious go. Sure I`ve had a Twitter account for years, but never really done anything with it. I would love to connect with you on Twitter.
What`s your take on Twitter? Do you use it for personal or business or both? Would love to hear your take on it,
Have a productive day,
Vicky