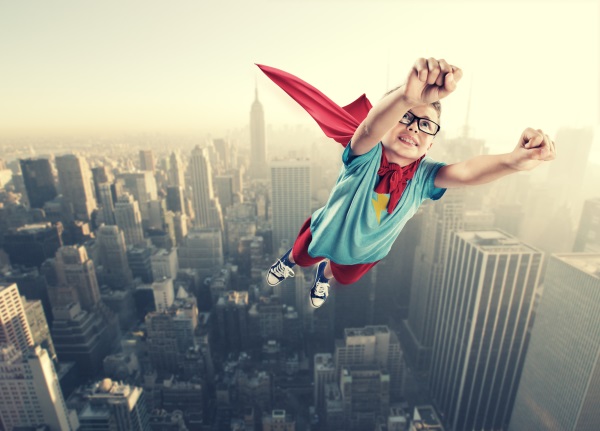 Who decides if you are an authority in your niche?
It`s not that you wake up one day and label yourself "authority".
This is my view on it…
YOUR authority comes from your VISITORS; it comes from your audience. You don`t decide, THEY do.
If you give your audience helpful information, give them solutions to their problems and make them want to come back THEY will "label" you authority.
Let`s look at the definition of authority:
a person or organization having power or control in a particular, typically political or administrative, sphere.
As I see it that power and control is GIVE from your audience.
There are things that you can do to position yourself to become an authority, here are 4 things you can do.
4 Tips to Become an Authority in Your Niche
1. Have a Mission – Your WHY
One of the most important things is to have a clear message on your site. You visitors should easily be able to tell what the site is about. WHY you are running the site and what it can help your readers with.
Have a clear mission, if your mission statement is fussy to you, then it will not be very clear for your audience.
Make sure you have a clear mission statement! A clear WHY!
This will not only help you but it will allow for your audience to connect with you on a different level. If you and your reader agree on the mission, the why, then you will connect on a deeper level.
A clear mission statement will also set your website apart from the rest of your competitors. It becomes clear to your reader WHY they should read your blog.
2. Become an Expert in Your Field
There are many ways to become an expert. To have "lived it" and "tried it" is one of the best ways to gain expertise. I find it kind of ironic when the first niche you start with doing affiliate marketing is "how to make money online" if you have never done it.
Not saying it can`t be done but personally I find "my journey to making money" better suited, if you are just starting out.
Other ways to gain expertise is to read books, take a class or course, go to a seminar, research and more. Stay up to date with changes and news in the niche.
You can become an expert in any niche, if you have the desire to learn. It will take some time but it sure can be done. So how do you put your expertise to use…
3. Prove Your Expertise
Don`t say you`re an expert, prove it.
So how do you prove your expertise? If you are passionate and an expert in the field you will not struggle to write a 400 word article. You will with ease write 1000+ words articles that are helpful and leave your visitors wanting to come back for more. This might not be every single article of course, but if your article is on a subject that needs dept, you can easily provide it.
You want to help your readers. You want to show them with your posts and pages that you are the to go to person within this field.
You want to share the expertise with the mindset of wanting nothing in return. This doesn`t mean you can`t make money from your site, not at all. If your audience like what you give away for free, if they find it helpful and see the value, they will be happy to pay for more.
4. Build Relationships
You want to build relationships; you want your readers to come back. Value the long term relationship with your audience MORE than a quick sale.
Treat them with respect, make them trust you, connect with people that believe what you believe… and the money will follow.
You also want to build relationships with people in the industry. Who are the "authorities" right now? How can you connect with them?
Online communities are a great way to network and get to know people in the same niche. You can also participate in other niche related events like conferences and seminars.
Hang out in places where they hang out, get to know them, don`t make them your enemy make them your friends.
I hope you found this article helpful – 4 Tips to Become an Authority in Your Niche.
I want to hear from you, what do you think what`s your tips to become an authority in a niche? Please leave a comment below.
Vicky