Fridays with Vicky 140
If you were a retiree, how would you want to make your extra money?  Would you do something related to your former job, or perhaps do something way out of your comfort zone?
In previous posts, we've talked about some of the ways that would pretty much apply to making extra money whether you're retired or not.  Things like writing articles and books, tutoring, teaching and mentoring can all be great ways to make extra money as a retiree or as anyone looking to make additional income.
However, in this post, we'll discuss fun things you might want to consider. True, these suggestions can also be done by anyone.  But, being retired is a special time and hopefully a time to be mostly enjoyed.  So, let's take a look at possible fun things to do.
5 Fun Ways to Make Extra Income for Retirees
1. Mystery Shopping
Fun Job#1.  Mystery Shopping.  Getting paid to go and shop is cool.  But getting paid to shop and giving your opinion on your experience is way cool.  This could be an excellent opportunity for retirees!  Though it may not pay a great deal, each assignment can be an adventure and your input invaluable.
You can apply to mystery shop through a third-party company, who could have several opportunities or Google search opportunities on job boards to directly apply through the company.  Some assignments pay between $5 and $30 dollars, which may or may not pay for the item purchased.
The key is to finish the assignment and provide feedback as soon as you can to complete the assignment.  Then, on to the next one!  See further information about mystery shopping by clicking the link below.
2. Sell Your Skills with Fiverr
Fiverr is a site where you can post either item you have for sale, or tasks you are willing to perform starting at $5.  You can increase your price by posting other listings, but the idea is to have at least one that you are willing to do for $5.
For instance, if you're an artist, you might be willing to do a quick caricature for $5; but for actually creating a portrait or painting, your prices might start at $50… or whatever you want to put as your price—with a link to your sample work.  People could then visit your posting or site and decide whether to hire you for their assignment.  Sometimes it might take a while to get started, but if you are retired and have the time, it could be a great way to earn income.
3. Rent your Parking Space …or Space in your Driveway
This is kind of iffy… but when it works, it works great!  If you are retired and have a parking spot or driveway space you don't use that often, consider renting it out.  If you live in a city, near a city or near an area where there is always an activity going on, you could be in a great location to make income on your unused space.
Checking with your insurance company, local ordinances and housing association might be a good idea, but if it's your property you should be able to do with it what you like.  And this could be some of the 'most effortless' money you could every make.
4. Look for Expatriate (Expats) Jobs
Do you like to travel?  Looking for an expatriate job could keep you busy for a couple of years of your retirement and give you an opportunity to travel outside the U.S.  Expats get the opportunity to use their skills to make money all while enjoying the ambiance of being on a vacation (sort of).
Many of these jobs might be infrastructure related, but it is still worth looking into.  You can visit the following link to find out more about expat positions along with seeing actual job postings.
5. Blogging
Blogging is a fun way to make an extra income. Take one of your passions, could be anything, gardening, traveling, how to do fun things when you are retired… Pick a topic and start a blog on it. There are many ways to create an income, ads and affiliate marketing, are just two ways that can generate income.
You can read more about blogging and affiliate marketing here.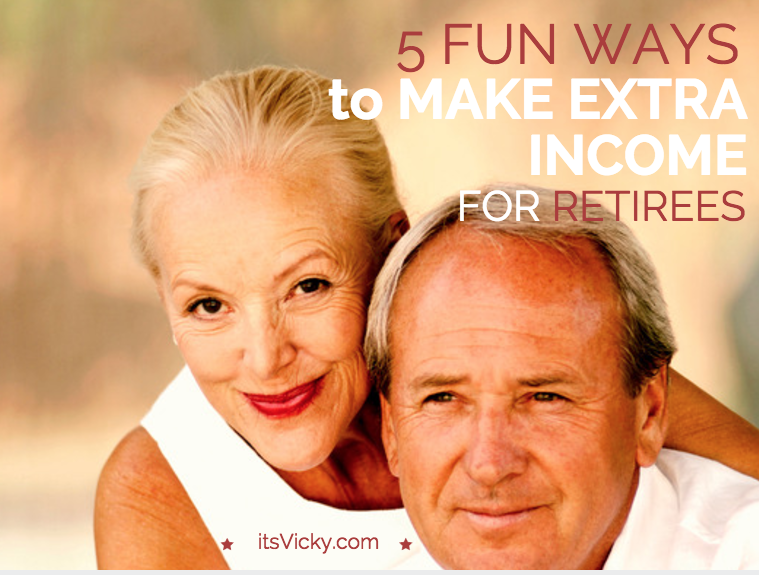 Good luck!