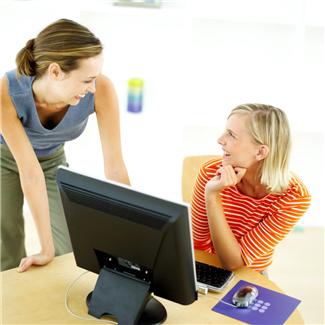 Have you ever visited a website and after a few seconds left?
I am sure you have… that`s why I created this post " 5 Website Mistakes – 5 Solutions – Get Your Website Visitors To Stay".
I will give you a few tips to get your visitors to stay longer on your site.
Remember: There is a REAL person reading your content…
I work with WordPress, so some suggestions are WP suggestions, most are general though and can be implemented on any website.
The first one might seem obvious, but I still run into websites that has this problem.
1. Loading Time
If your site is not loading within a few seconds, the visitor will hit the back button and visit another site. We live in a fast paste world and we want instant result… If your site is not loading fast enough the visitor will not even stay to see what you have to offer.
Solution:
So what can you do to speed up your WordPress site?
Upgrade to the latest WordPress version.
Clean out the plugins that you do not use.
There is a WordPress plugin called W3 Total Cache that you can install.  This plugin will show you where your time hogs are at.
2. Bad First Impression
Would you stay on your site? Is it appealing? Does your site tell your visitor right away what it is about?
First impression is important. If the site looks outdated, boring and just plain text I would not hang around and your visitors will probably not either… Your site does not have to be "designer" made but it does have to look appealing.
Solution:
Make sure that your site tells the visitor right away what it is about. Have some relevant  pictures on there. If the is a site about dogs get some good dog pictures to break up the text. You can get a nice header or logo over at Fiverr for yes that`s right 5 bucks.
3. Hard to Read Text
If your text is too small and people have a hard time reading it they will leave. Also if the colors are difficult to read. For example reading pink text on a black background will get tiring for your eyes… There is a reason why black text on white background is used the most.
Also space your text out. Do not write the whole article in one text block. Reading 400 – 500 words in one paragraph is not fun, space it out. Another thing to add is pictures, that will break things up and make it reader friendly.
Solution:
Use at least font size 10 or 11.
Use black on white text.
Don`t get too crazy with the font.
Use paragraphs when writing.
Use pictures.
4. No value just SALES
When you write your content you want to add value, you want to talk about a solution to a problem or something else that your reader find interesting. Even though you promote a product or service selling selling selling will not make your readers stay. Buy this buy that will not work.
Solution:
Write interesting content that will help your reader.
Show them the benefits of a product or service, much more effective than buy buy buy.
Do a review of a product and compare it to other similar products.
5. Disorganized Site
If your site is hard to navigate, hard to find what they are looking for than they might leave. A disorganized site might get your visitor to read the page they land on but will they find other information that they are looking for?
Solution:
Have easy menus and categories to navigate.
Tell your visitors what you want them to do, visit this page, click here…
That was it – 5 Website Mistakes – 5 Solutions – Get Your Website Visitors To Stay
Do you have anything to add to the list feel free to leave a comment.