6 Ways to Make Money with Your WordPress Blog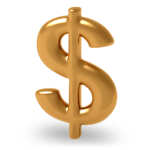 So you have your website set up but how do you start making money with it?
How do you monetize your site? I have seen the question in the chat and forum from new members asking how can I actually make money with my blog and that is what I will cover in this training.
In this tutorial I will talk about:
Who is your customer and what problem are you solving?
6 Ways to Make Money with Your WordPress blog
Affiliate programs
Adsense ads and other add programs
Building a list
Amazon products
Relevant advertisers
Create your own product
You can get the full tutorial here: 6 ways to make money with your wordpress blog
Let me know if you have any questions,
Is Wealthy Affiliate for you?
Check out our Wealthy Affiliate Review
Vicky