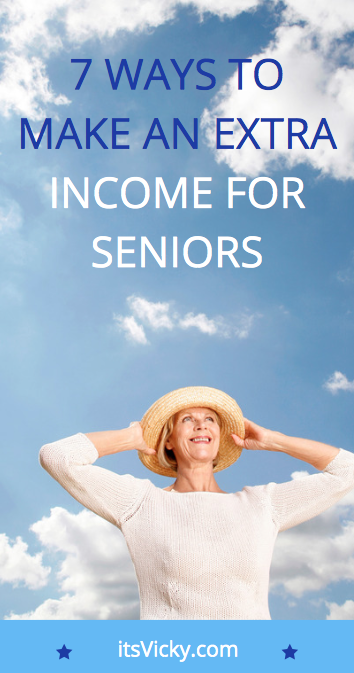 When I think of 'seniors', I think "knowledge base".  Living 50+ years doing anything –is an accomplishment!  Yes, there may be some bits of knowledge that might be better left in the past, but even those things had a "teachable moment" associated with them.
So, extra income for seniors should include opportunities where you can enjoy it, things that are easy to do, and that access your knowledge base.  Here are a few suggestions for you to make extra money as a senior.
7 Ways to Make an Extra Income for Seniors
1. Taking Pictures
Taking pictures have changed dramatically from what it used to be.  And I think this would be a great way seniors could make extra income.   Taking pictures and adding a short story to go along with it would be very interesting to many and could lead to extra income for seniors.  They've seen things that only younger people can only imagine and can tell a true story of times past.
Taking pictures and submitting them to a place like Flickr, could put some extra cash in your wallet.
2. Story Telling
Though opportunities might seem to be limited at first, technology has opened up new possibility on an old tradition.  Let's face it, nobody can tell a story like somebody with experience.  With podcasting, Youtube, and videography being readily available, seniors could chronal their escapades so that others might travel vicariously through them.
3. Writing 'How To' Publications
Explaining 'how to' do things is and has been a popular field of writing.  You can almost literally write a 'how to' book/short manual on almost anything.  eBooks are the area I think would be most beneficial. They are fairly easy to create and quite a few people self-publish.  If you are able to get a good following on social media, you could do well in making extra income.  eBooks are convenient, you can download them to a computer, cell phone or tablet and you can format the book to be read on several platforms (Kindle, Nook, etc.). You can sell the eBook on your own blog or website or submit it to a site like Clickbank.
4. Create a Cook Book
Over the years, many family recipes are passed down (on note cards, or slivers of paper) from one generation to the next.  Wouldn't it be cool to put all of those great recipes in one place?  E. Your Cookbook!  And, if that is too much for you to want to bother with, you might be able to sell individual recipes.  Hmmm… I thought there might be doubt by some who think… "Can I really sell a recipe?"  Ergo, I did a quick Google page search.  Here's the link to the results:  Sell Your Recipe .   So, dig up that recipe you got from great-grand ma on how to make cornbread cracklin' or homemade barbecue and pass it one…while making some $$$ doing it.
5. Teach Life Skills
Back in the day, when schools had recess, they also had a class called Home Economics.  There, they taught skills that were useful for everyday living.  You learned the basics of sewing, cooking and basic principles of keeping a checkbook.  If you have knowledge of these skills or have other skills you could share, consider this as a way of making extra income as well.   Along with maybe hands-on, small group opportunities to instruct, you can also record videos or start a YouTube channel or maybe host a website.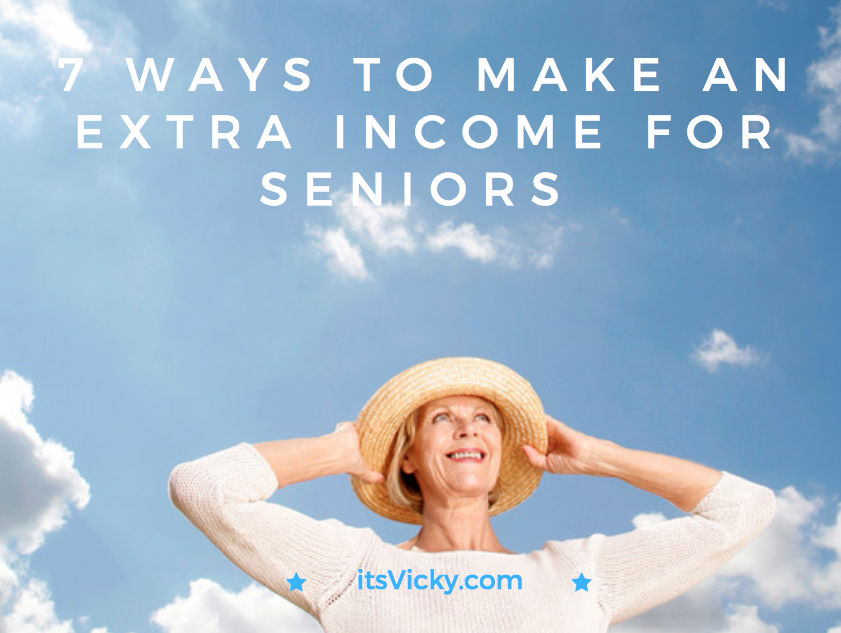 6. Tutoring
What's your passion? History, Algebra, Science or maybe Biology? If you have a true interest for a school related subject you could do tutoring. This can be done either in person or online. Tutor.com is a great place to start if you want to do it online.
7. Share an Interest by Blogging
If you have an interest, something that you would like to share with the world, then setting up your own blog can be a fun way to not only share but to make some money of your expertise. Your blog could be about anything, and it can make money through ads or affiliate programs just to mention two ways. You can read more about blogging and how to get started, here.
As you can see, you can be very creative in coming up with ways of making extra money all based on having a knowledge base to offer information to others.   The work doesn't have to be strenuous, nor does it have to take up all of your precious time.  But, if a few more dollars can help, then these opportunities could make you that extra cash.