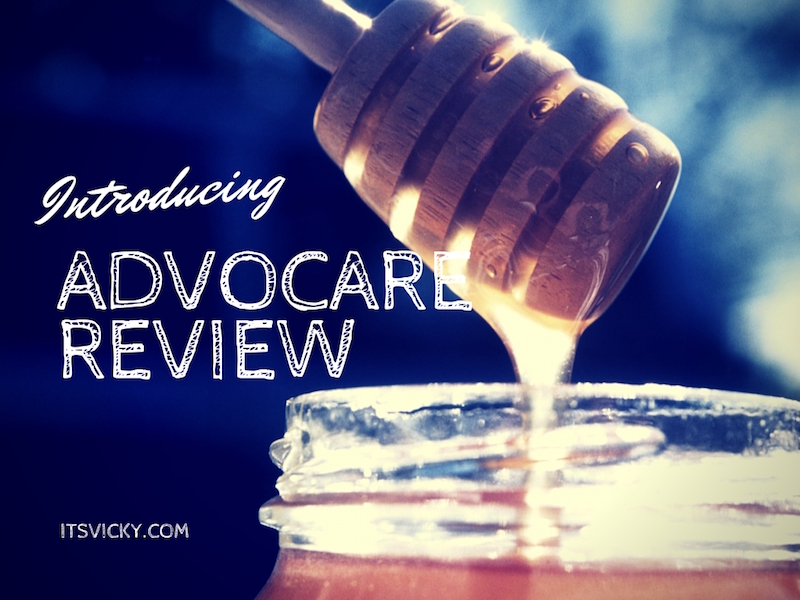 AdvoCare is a multilevel marketing opportunity and "vegetarian meal replacement product range" that is far from nutritious, making extensive use of genetically modified organic ingredients, particularly processed GMO soy.
The products that they supply are meant to be a balanced, healthy meal replacement, suited to high-intensity workouts and supposedly granting you "vibrant energy and on-the-go nutrition".
Let's take a closer look at AdvoCare, in this AdvoCare review, their products and whether or not this could be a viable reseller opportunity. In order to make any form of reoccurring profits one's products need to be of a reasonable quality after all.
Wide Range of Products with Mediocre Effects
AdvoCare sells a wide range of weight loss shakes, protein bars and nutritional supplements. Their supplements carry fantastic promises, but the processed nature of their dietary additions make it an unhealthy choice for those that are attempting to lose weight or boost their diet's nutrition.
As with all supplements, one needs to make a complete lifestyle change to reap the benefits, Exercise, diet and an overall change to your habits are the only way that you will see the benefits promised by any of the AdvoCare products. There is a definite reason that the AdvoCare range is sold with motivations towards starting an exercise regimen, there are very little effects without changing your fitness habits!
Toxic Ingredients
When one takes a look at the ingredients used in products for the AdvoCare range one find that many chemical compounds and minerals are used that are not healthy by default. For example Sucralose is used as the artificial sweetener throughout their range.
The FDA status on Sucralose has been downgraded to "caution" due to numerous health effects. Recent studies have shown that prolonged use of Sucralose can cause a shrinkage of up to 40% of the thymus gland, the core of our immune system. It can also result in enlarged liver and kidneys and lymph follicle atrophy.
The processed Soy used in their products develops Soy protein isolate, which is only obtained through a chemical process whereby the fiber is removed, you can't make it in the kitchen. SPI has numerous side effects including but not limited to decreased libido, mood swings, depression, anxiety, erectile dysfunction, protein malabsorption, endometriosis and depressed thyroid function.
While one could continue to point out the negative health effects of many other compounds in Advocate supplements, let us rather just say that overall, there are better products out there for you.
AdvoCare as a Business Opportunity
To begin reselling AdvoCare products one needs to register as an AdvoCare Independent Distributor. Despite the health effects of the products, many people have made a successful income out of their product lineup of over seventy different products.
Depending on the amount of products that you order at a time, each a considerably higher investment, one receives a discount on their products allowing a larger profit margin.
AdvoCare apparently is a great company to work with, but in order to make any money one has to approach this opportunity as a fully-fledged business.
Up to a 40% discount is given if you register as a distributor with sales in excess of $1000. You also earn commission of other AdvoCare Independent Distributor's sales that sign up under you, granting between 5% and 20% of their commissions as earnings.
Final Verdict
Whilst AdvoCare do carry an extensive lineup of products and an attractive profit structure, one should keep in mind that to succeed a great deal of time and money will need to be invested. Other than that one will have to become rather well versed in nutrition, diet and exercise to be truthfully capable of selling such a range of products, giving the correct products and advice to customers.
As a matter of personal opinion, AdvoCare products are valid meal replacement / supplement, but the long term affects given incorrect usage can be bad for your health. They do look good though and you have the backing of a mammoth company to boost sales, the final ethical decision is yours…
Other Opportunities
There are other options out there. Have you ever thought of building your own business online? Set up a website and write about something that interest you? It could be something health related if you are into that.
You can then monetize the website through affiliate marketing for example, making commission of recommending products through your website…
If this sounds interesting read more about how I got started with affiliate marketing here.
As always I want to hear from you, what do you think of AdvoCare? Are you a member or considering joining? Let us know in the comment section below, after reading this AdvoCare review.
Have a productive day,
Vicky