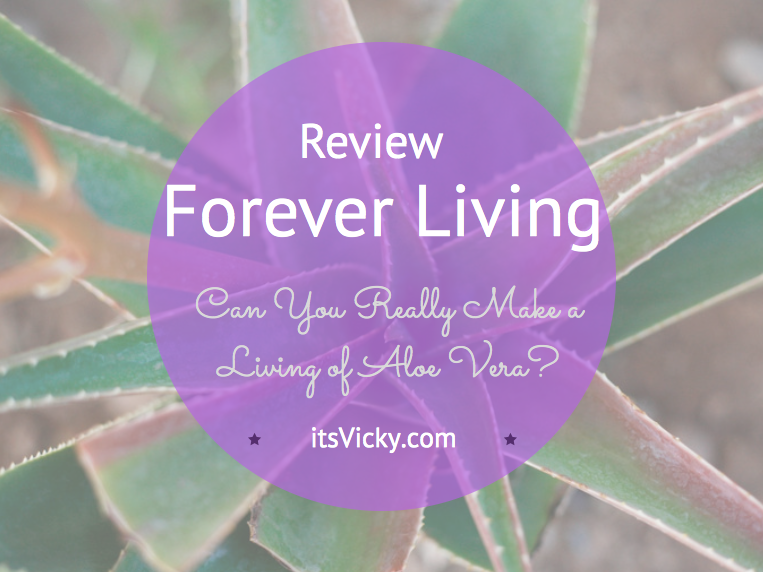 "Foreverliving also known as Forever" is a company dedicated to the growth and use of Aloe Vera and Aloe Vera products.  Their Commitment:  To bring their customers the best and purest products to market.
Foreverliving.com Review
Company: Foreverliving.com
Founded: 1978 by Rex Maughan
Forever Living the Company
"Forever," says they have 10 million Forever Business Owners. Ten Million. …Founded in 1978, Rex Maughan turned from his Real Estate business and started his Aloe Vera business with less than a hundred employees.  Since that time, it has grown into the company that it is today and is worth several billions of dollars.  They own all of their plants, farms and processing centers.  And, over the course of time, they have diversified by selling wellness and beauty products along with their Aloe Vera products.
Forever prides itself as being an environment-friendly company.  The Aloe plant itself has many uses.  The company points out in their literature that 20 Aloe plants are equal to one tree in converting the same amount of CO2 into oxygen… They raise millions of plants a year.  Bravo.
Forever Living Products
Forever sells a variety of health-related products—many deriving from Aloe.  Forever Aloe Vera Gel, Aloe Vera Juice, Aloe Bits and Berry Nectar are a few products in the beverage and Vitamin Supplement section; along with the  Forever Freedom Go, Pomesteen Power and Active Boost.
They have a Bee line of products which include the Forever Bee Propolis, Royal Jelly, and Honey.   Essential Oils and "Flawless By Sonya" round out their product lines.
How Do You Make Money with Forever?
The concept is basically the same as in other multi-level marketing companies.  You buy the products, share them and convince others to join or became a distributor.  However, with this opportunity, having a small specialty store to sell your products in, or maybe having a client list to sell your products to, would be your best ways to make money.
The products are useful, organic, and look like they are packaged pleasingly enough that they would look good on any boutique shop's shelf.  I also like the variety of products.  If you had limited space or a limited budget, you could get your business up and running with just these products alone.
Aloe is a well-known and generally respected ingredient in a variety of health-related and lifestyle products, so it is very marketable.
Your income isn't really based on your down or up line, but can be greatly enhanced by it.  So, there is no real pressure you would be feeling from month to month to go out and recruit new people.
The recruiting could occur naturally simply by cultivating your customers who show interest into becoming sources of new leads or becoming distributors in their own right.
So there are 3 main ways to make money with Forever Living:
Retail
Build a team
Business building where you manage your team in an effective way
That's simply put because like any other MLM there are ways to get bonuses when you reach certain levels.
What Does It Cost to Get Started?
Although there doesn't seem to be any kind of monthly fee or initial buy in, you are highly encouraged to buy the "Start your Journey Combo Pak" for $282.35 to have "all you need to feel confident and start your journey strong…".  That package consists of a few products, product brochure (1 each), and First Steps to Manager, a booklet/guide to let interested parties know how to proceed in growing their businesses.
Is Forever Living Worth It?
With ten million business owners already in the space, it seems like market saturation might be an issue.  But, with around 7.5 billion people in the world, I could see you still being able to carve out your niche market and doing fine with the opportunity.
Honestly, if I were to start a multi-level marketing business, this would probably be one of the few I would seriously consider.  I like how affordable the products are.  I like how you can start up as small as you like.  I like how unobtrusive the whole business concept is.  So, yes, I like this opportunity.
I also like how the company is really open about the business opportunity.  They tell you up front that the opportunity may not be for everyone.  That means a lot to people who don't have a lot of time to waste.  No promises were made, so the decision to listen is yours and the time spent listening won't seem to be wasted.
Even if you decided not to start the boutique store, you could do well with these products with a kiosk, door-to-door, or perhaps an on-line store.  They have a new tool (that you'd have to pay for) called FLP360 that is very useful.  Supposedly, it gives you access to your total business using web-based tools.  If you are technologically inclined, this could really be an asset in growing your company.  You can build websites, view reports, talk to customers and contacts and really take charge of your organization.
Although included with the normal line of products, there is one category I'd like to mention before closing:  Forever F.I.T.   I think this line of products could be a business on its own.   Addressing health, nutrition, and well-being, these products could be a great source of income for anyone who wants to help others trying to better themselves or trying to move towards a better, healthier lifestyle.   Along with the physical products, there is also a training program that participants can sign up for.
DISCLAIMER:  I chose not to complete the entire sign up process so I don't know how difficult it would be.  However, they do require you to submit personal information and there seems to be an approval process beyond just buying products.  Having said that, many of the opportunities available also require you to 'sign-up' so if you are really interested this should not be a deterrent for you.
Now What? What If MLM Is Not For You…
Have you ever thought of running a website where you promote and recommend products that you decide? You would not be limited to only recommend products from one company but you could choose pretty much any product of your choice.
No selling to family and friends but to people that are actually looking for what you have to offer.
Does that sound interesting?
It's called affiliate marketing and you can find out how it works and how I got started right here!
Go see if it's for you!
Have a productive day!