You might wonder where I have been the last couple of weeks. This is the beauty of affiliate marketing if you want vacation, you take vacation. I had my brother and his family here from Sweden for 3 weeks.
I do not even know how many times I thought about how thankful and grateful I am to not have to go to a 9-5 job, to be able to control my time.
We took some of the money I have made with affiliate marketing and we went to Disney World for a week. To me the money is great, but the best thing is what you can do with it. There is no money in the world that can buy the smile on your little girls face when she sees Minnie for the first time or the excitement in you 6 year olds eyes when Indiana Jones runs from the rolling rocks… priceless.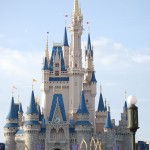 To me it is important to get some time off, spend quality time with the people I love and recharge my batteries. That is exactly what I did. I am now very excited for fall, I have been thinking about new projects.
Even though I had vacation, affiliate marketing is a way of living I guess, you see new opportunities every where. I will continue with how to set up a website, where to host it and so on.
I am back!
Vicky