Website: www.killercontent.com
Price:  $47 ($37 with the "special")
Owner:  Socrates Socratous
Killer Content System Review
When you first visit the landing page for the killer content system, you'll be played a video that tries to impose on you the idea that you could make a 7 figure income online, just like the man behind the program.
Straight away, things seem odd – it feels like some kind of hook, line and sinker prepared to rope in curious internet-goers into some form of pyramid or scheme that ultimately makes the creator of the program richer.
To be honest any video or introduction that starts with;
When I told my friends I was going to give away access to my million dollar system…
The credibility is just… gone.
He might have a "million dollar system" but to me it sounds like he wants to take advantage of people just like you and me, that wants to make money online. The first thing he wants us to hear is "million dollars".
Anyway, we will dig deeper is Killer Content actually useful? We'll be providing our verdict in this in-depth review.
What Does the Killer Content System Do?
Whilst the intro video spends long time talking about everything other than what this program can do, we will cut to the chase and explain right away. With Killer Content, you will be given access to thousands of PLR articles categorized across a variety of different niches.
With the included article spinning tools, you'll be able to spin content from the PLR articles to place up on your website. Whilst there are lots of things out there already that offer similar features, Killer Content excels on making everything as automated as possible.
If you're somebody who is looking to create tons of content to place on websites, without much care for the quality of the content, then the article spinning and PLR articles may prove useful to you.
If you are trying to build an online business and make money online, this system will not help you with that.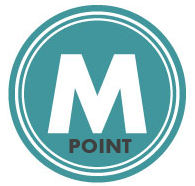 For you to be able to rank in the search engines like Google and Yahoo, you will need unique content. You can`t rank duplicate content well. So if you are trying to rank your content and get "organic" visitors from the search engines, then this program will NOT help you with that.
The Person Behind the Program
In the intro video to the program, the person behind the program is named Socrates Socratous, and he spends a good few minutes describing how his life has been made better because of his success on the internet. Growing up in a small Mediterranean town of 200 people, the creator of this program managed to earn enough online to move to California with his wife.
Throughout the video, he mentions how he has free time to spend traveling the world and playing tennis whilst his friends are at work. He even mentions how he now has enough free money to support his family, whilst taking care of himself and his girlfriend…
There is little information about the genuinity of this man, or the amount of money he has earned, which raises red flags immediately. Whilst the man is in fact a real person who does seem to have made money online, there really is not enough evidence to support his claims of making $1,000's a day through the Killer Content program.
The Program / Training
The Killer Content program comes with a range of videos that are designed to help you build an online presence, increase marketing reach, and basically squeeze the most you possibly can out of the internet.
Most of the training comes in the form of videos. There are 10 videos in total, including topics such as "How to get 3345 subscribers with less than two hours of work" or "How to make 68% more money with reselling rights on your products."
Unfortunately, a lot of the packaged tools in this program are only going to be detrimental to your SEO, and even article spinning is proving to be less effective thanks to the latest Google updates. You could gain benefit out of the features in this program, but for the most part the program and training portion of this program feels very outdated.
A few years ago I actually tried out one of these article spinning tools. It was a big pain. I would spend just as much time spinning an article, if not more, than it would take to write a brand new original article.
The reason for that is that when you use a tool to spin an article, the article just does not make sense. So for it to actually make sense, you would spend way too much time correcting it.
Tools Included
In this program, you will be given the following tools.
10 training videos, as explained above
PLR articles (useless because they will not rank in the search engine, you are better off just reading an article online and rewrite the content in your own words)
article spinning tools (a time hog)
site manager to connect sites for easier automation
auto-publisher for articles (used to be useful years ago)
report generator
Community and Help
The one thing that you'll hear when searching for information on the Killer Content program is that there is absolutely no support whatsoever, and that is practically the case. When trying to contact the support for help, multiple buyers have failed to receive a reply, and some have even complained that they have not been able to get a refunded, despite Socrates offering an 8 day money back guarantee.
When building an online business the community, support and ability to ask questions and get answers are crucial – this is the best place I have found to do that.
Price
When you first visit the website, you will be offered the entire program for $47. By trying to leave, the price will then be dropped down to $37, with the website claiming that "as a marketing test" you have been selected for a $10 discount – this is a typical tactic to encourage you to purchase the software. Everybody will get this offer.
Once you have purchased the base package, you'll constantly be emailed by various other similar packages, all claiming to offer great money making tools. Your email will be devoured by other marketers trying to grab cash off of you, and this is something to consider when purchasing Killer Content.
All in all, there`s really no need to pick this program up. However, if you already deal with article spinning, PLR and other techniques that the Killer Content system uses, you may find it interesting. Just keep in mind that once you've purchased it, you'll be on your own. Don't expect any support, and be wary that you may be spending your cash on tools that could potentially destroy your SEO.
 Final Verdict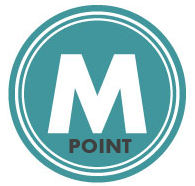 Put your money back in your pocket and save it. This is an outdated program, that will do more harm than good, if you are trying to build a legit online business.
This program might have worked back in 2011 when the video seems to be done (due to the screen shots) but it`s not something that is worth spending your money on today.
I am not sure I want to call it a scam, because you actually do get some videos, training, a spinning tool and a few more things. It will just not help you build an online business and make any money online. 
Now What?
You were probably looking into this program because you want to know how to make money online. Am I right? There are programs out there that can help, I just don`t think that the Killer Content program is the one.
How about a program that can offer this instead…
no hype, no promise of million dollars but instead a program where members share that they made their first money online
a step by step program on how to set up a website AND to make money with it
an active chat where you can "talk" to successful entrepreneurs and get help
a place that you can explore for FREE
If you want to know more, read my #1 way to make money online.
Have you tried the Killer Content System? Were you thinking of getting it? I want to hear your thoughts, please leave a comment below.