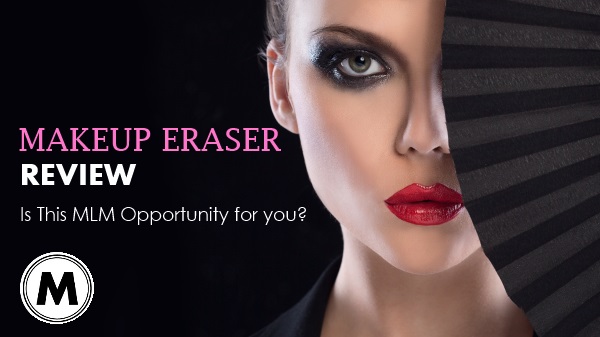 Today we will take a closer look at the Makeup Eraser product and MLM "opportunity". Is the product any good and is there an opportunity to make money with this company? Or is Makeup Eraser another MLM Scam?
You might have stumbled up on this review because you are looking for answers to see if Makeup Eraser is for you or not. We are digging deeper, we will give you the positive and the negative, so that you can make an informed decision to take on the challenge of selling Makeup Eraser or not.
First let me just say, it`s not a scam. They have a legit product that work pretty well, so let`s dig in and see if this is for you or not…
The Product – The Makup Eraser
Currently they offer one product – the makeup eraser. This is a washable cloth that will remove your makeup with just the addition of water. It claims to remove even waterproof eyeliner and mascara. It is reusable and can be used up to 1000 washes.
The product work well. Most makeup comes off, the waterproof mascara and eyeliner can be a little tricky but overall the product performs well.
The Makeup Eraser can be bought online for $19.97.
It`s not only the product that has gotten, mostly women, interested in this program, it is the opportunity to sell the product and to recruit people. There is an MLM or network marketing "opportunity" behind the product.
The Company
The company is family based and started in 2012. After 2+ years the company still only carry one product and it`s too soon to say what direction they are going.
Ways to Make Money
There are a few different ways to make money with the makeup eraser program.
Direct sales, you sell to family, friends and at events. The income depends on what you charge and how much you purchase if you buy in bulk or not.
Website sales as a distributor 40%.
Sell to retail, this could mean sell to salons and spas. You make 20% of the wholesale price.
Recruit and build a team. You will make 10 – 20% of the people that you recruit. On their recruits, level 2, you will make 10%.
Affiliates that just want to recommend the product through a website link make 25%.
(Autoship is required to make these commissions, except for Affiliates, read more about the Autoship below.)
The compensation plan is fairly easy to understand and get a grip on. Some MLM compensation plans you need a PhD to understand. It`s more likely they don`t want you to understand it… that`s not the case with makeup eraser though. You get commission on your own sales and on two levels.
The Cost
If you look at this as an opportunity and want to represent the company and sell the erasers you have to purchase a startup kit. You have two to choose between:
$99 The Small Kit – This kit include 5 Makeup Erasers, 1 demo eraser, 1 gift certificate, training, free website.
$199 The Large Kit – This include 10 Makeup Erasers, 2 demo eraser, 1 tote bag, 250 business cards, 3 gift certificate, training, free website.
These starter kits are reasonable prized compared to other MLM programs.  If you sell the Makup Erasers included in the kits for $20 each, you will get the start up cost back.
You also have to add in other expenses you might have like gas, promotion material, business cards and so on.
Autoship
This is something that is not visible on the website, until you read the fine print in the policy and procedure, although this is one of the requirements to make commission on your down line. Every month you have to purchase a minimum of 6 erasers, for $80 – $97 (eraser cost + shipping and handling) depending on where you live.
So depending on how much you charge for the eraser, you have to sell 5 for $20 to just break even.
This is where the MLM model shows, the autoship. "Forcing" people to purchase on a monthly basis, is how they keep inventory flowing. That`s how the keep the cash flow coming in.
This can be a deal breaker for somebody looking into the business model. It seems that the company knows that, otherwise I see no other reason then to display that more clearly on their website.
If you don`t want commit to the autoship but have a website and want to promote the product on your site, you can still make 25%.
So, What Will It Take to Make Money with Makeup Eraser
There could be many reasons to why you are looking into this opportunity. You might just love the product and would like to make a small profit of the makeup erasers that you recommend and sell.
You could also look at this as a side business, where you are looking to make some extra money. If you do we have broken down the numbers for you.
After 3 months your scenario could be this:
You have invested $99 for the starter kit + 3 x $97 for autoship.
Close to $400, so just to break even you have to sell 20 erasers for $20.
If you have not ordered any extra you have gotten 23 erasers from the start up + autoship leaving you with 3 left, so if these are sold as well you have made $60 over 3 months.
How Do You Get to $500 / Month?
In all the MLM reviews we do, we take a possible example what it could look like to make an extra $500 / month. How many units do you need to sell?
We will keep this simple and focus on your own sales.
If we look at the expenses first:
You will have say $97 in autoship + $53 in gas and other expenses, we will use a low number. Total of $150 in expenses.
Income:
If you sell $3.250 worth of erasers at 20% commission you will make $650.
$650 – $150 is your $500.
How many erasers do you need to sell…
$3.250 at $20 / item is 162.5 makeup erasers / month.
That is 40 makeup erasers / week.
You will need to sell around 40 makeup erasers each week to reach $500 monthly, with a 20% commission.
What will it take for you to sell 40 makeup erasers / week?
If you do home parties, how many parties do you need to do to sell 40 in a week?
I`m not saying it`s not doable, but I want to give you some realistic numbers, what it will take for you to make money.
Now you can put in your own numbers. You might have a goal to make an extra $100 a month or a $1000… You might plan on doing this online making 40% commission. Then you need to figure out your conversion rate and how many visitors it will take monthly to your website to reach your financial goal…
Another way would be to purchase in bulk, but then you are out the money + you take the risk of sitting on the inventory if you don`t get them sold.
How much do you want to make, how do you plan to get there? 
Who Is It For?
If you love the product and want to tell the world about it.
If you like the MLM model and are ok with pursuing family and friends to purchase things from you.
If you are a great online marketer that knows how to drive traffic to a website and turn the traffic into sales.
If you are willing to put in the hours, money and the hard work to build a side business around currently a one product company. (To build any business will take time, money and hard work)
Maybe you are running a successful website or MLM business already and this is an addition to your already established site or business.
Who Should Look for Something Else?
If you are not willing to put yourself out there and sell the product actively then you might want to look for something else.
If you are not comfortable sharing this with your family and friends then you might want to look at a different opportunity.
If you rather start a business without having to invest the money.
If the MLM model is not for you, you want to take a look at something else.
Brittany`s Story
I "ran" into Brittany over at Wealthy Affiliate when I was doing some MLM research. She is a Makeup Eraser distributor and she inspired me to look into this company further. I asked her a few questions about Makeup Eraser and this is what she had to say about the product and company.
How did you get started with Makeup Eraser?
Hello, I had never been in Direct Sales before, had one time considered joining Younique, yet I never did. I stumbled across Makeup eraser on Instagram. Had never heard of it before and thought the product looked original and I wanted one. I began searching hashtags and Google and realized only after that that it was MLM company and I was very intrigued.
How long have you been working with Makeup Eraser?
I have been with them 3 months now, and there is the ability to build a team by recruiting.
How do you promote the products and build a team?
I try to spread the word everyday about my product. I use FB, Instagram, and Google +. I have been told in DS it is good to "friend" tons of like minded people to "Network" with. I want to build a team, and have been trying but only have 2 under me and 5 Free Affiliates, which are people who join for free. They can't recruit and they get less commission on web sales.
This month, I bought 100 Erasers for $1,000 and plan on selling at events and anywhere I can! If i sell them all I will profit $1,000! I am trying! already sold a bunch.
I spend about an hour in the morning and an hour at night usually working on this. And might do a little FB networking throughout the days.
I absolutely love the Makeup Eraser myself and use it everyday. The fact that I am passionate about the product makes it easy for me to sell.
Thank you, Brittany!
If you have any questions you can reach her on her website Makeup Erasers Work.
Pros / Cons
Pros
The product works pretty well.
Clear compensation plan.
Cons
It is a 1 product company at this point.
Auto ship, not 100% straight forward approach on the website about the autoship.
It`s still a young company, what happens if you build a successful business and they decide to close or they add products that you have no interest in…
Final Verdict
If you love the product and if working as an MLM consultant seem appealing to you then this seem like a legit decent company to work with. The only thing that I don`t like is that they don`t display the autoship more clearly on the website. Obviously that`s a big thing to consider if you are looking into this business model.
This is a young MLM company. The question is, what will be the next addition to their product line. Is it a one product company or will it turn into something more? Spending a lot of time, money and effort can be risky, looking back at history more than  a few MLM companies have had to close the doors. Here is a list of some of them.
Now What?
Now you should have a pretty clear picture if Makeup Eraser is for you or not.
You might be
1. 100% in – Go sign up with Makeup Eraser, if you decide to do that I wish you good luck. If you will be promoting the product online and need somebody to discuss website ideas with, how to get a site started, how to get visitors… feel free to contact me.
2.  50 /50 you like the product but are not sure that the MLM model is for you. Then why not start a Makeup blog or website. Promote the Makeup eraser as an affiliate, make 25% but don`t have to do the autoship.
3. 0% – You just realized that this is not for you. Then I`m happy that I saved you some time and money from getting involved. Go find something totally different.
Start Your Own Makeup Website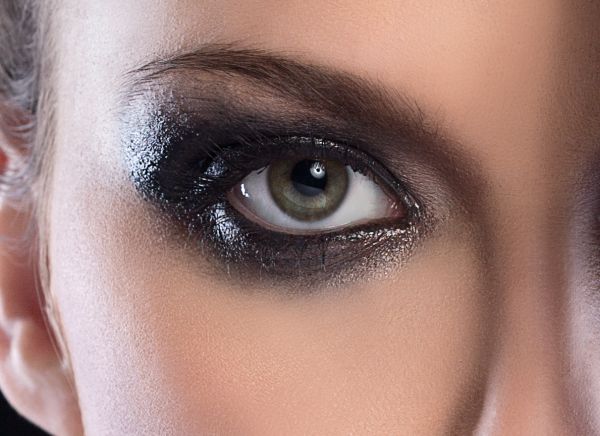 I would imagine that since Makeup Eraser was on the table you are interested in makeup. Why not start your own website about makeup without any risky investment.
You can actually get a makeup website set up for free. You could talk about makeup tips and ideas, why limit yourself to one product when you can promote a bunch of them.
Did you know that you can make money with Sephora, elf, Sigma, Ulta and Amazon, just to mention a few?
It doesn`t cost you a thing, but you make a commission if you send visitors there, that purchase something…
You can still promote Makeup Eraser as an affiliate and make 25% / sale, no autoship required.
If you want to know more about how to set up a beauty blog or website and how to make money with it, check out my #1 free recommendation. WA is an online training center, that teaches you how to set up a website and how to make money with it.
What are your thoughts on the Makeup Eraser program? Are you thinking of joining? Or are you involved already? I want to hear what you think… feel free to comment below.