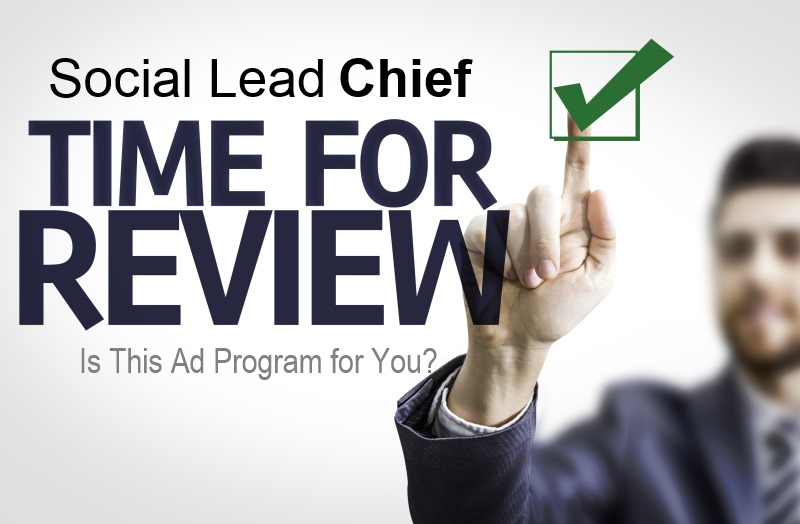 Social Lead Chief is a web based software which lets you create posts, surveys, polls and quizzes inside of the Facebook News Feed.
After people complete either of these, SLC can show them a promotional video or image with a link to any URL of your choice. All of these is to boost your conversions and target your leads to the best offers.
As you keep on reading, you'll get to know what the program really does, the person behind the program, the tools included, pricing, and other pockets of information.
Social Lead Chief Review 2016
Program: Social Lead Chief
Created by: Stefan van der Vlag and Rohan Chaudhari
Price: fr. $17
Who Is It For? If you are willing to spend money on Facebook ads. If you work with Facebook ads and CPA offers or would like to get into it, keep on reading… You also need to have some experience with online marketing. They will not go through the basics, so I would say it`s for intermediate to advanced marketers.
How Does Social Lead Chief Work?
Social Lead Chief gives you access to a member website where you can create unlimited campaigns. You can create up to 4 different lead tools based on your objectives – to drive social traffic or redirect your leads to different offer pages. The lead tools include the following:
LeadQuiz: Capture leads and build a list of new subscribers and group them based on their responses
LeadPoll: Understand what your visitors need and want
LeadSurvey: Presell or segment your audience
LeadBuzz: Make your campaigns go viral
Social Lead Chief can be used for posts inside the Facebook NewsFeed, Groups and Pages. Since this program is compliant with Facebook's Terms of Services, you can also run ads with it.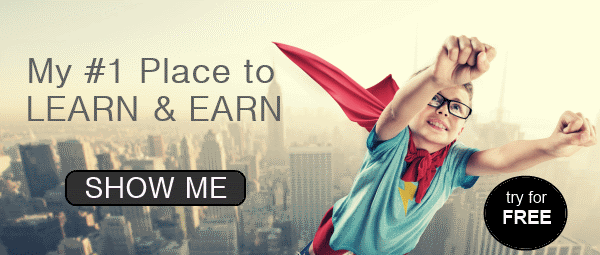 Who's Behind Social Lead Chief?
The program was co-founded by Stefan van der Vlag and Rohan Chaudhari with Devin Zander as the project manager.
Social Lead Chief The Program
Features
The following features come with the Social Lead Chief Program
No tech-savvy skills needed to create Lead Tool campaigns. This can be done in a matter of minutes and with just a few clicks.
Flexible Style Settings
Receive email opt-ins and instantly organize your leads in segments.
Autoresponder integration: Social Lead Chief has API integrations with 4 major autoresponders.
Fully compatible with mobile devices
Ability to add videos, images and/or just text links.
Language Independent
SSL Sharing
Access to detailed video tutorials.
Lifetime support, updates and upgrades.
If you purchase the Pro version, you get these features:
Image Creator Suite
Over 60 premium templates
Ability to retarget links
Commercial License: Gives you the ability to create campaigns for your clients and charge them. You can even give them their own unbranded dashboard.
Community and Help
There is a detailed FAQ page on their website and you can also contact them via their Facebook page.
The other reviews I read online proved they indeed help consumers out and respond promptly to their concerns.
Price
SLC comes with 3 price options, but the pricing is in such a way that  you are likely to go for the unlimited license.
Unlimited LeadTools: $27/month
10×4 LeadTools: $17/month
1×4 LeadTool: $17/month
There is a special discount going on at the moment with the price options going as low as $9.99, $9 and $5 respectively.
The license gives full membership and you pay just once. There are no monthly fees and you get automatic updates and upgrades for a lifetime.
As if it's not enough, you get a 30-day money back guarantee.
There are a few upsells that come with this program:
Pro Upgrade: $67
Pro Upgrade (without commercial license): $47
Social Post Scheduler and Webinar: $97
Enterprise License: $297
Final Verdict
I think this program is legit, giving the reviews and my personal assessment of the program. There were a few concerns raised by people who complained about branding with posts, lack of flexibility, poor autoresponder integration and a handful of bugs…
I also believe there are better options.
A Better Free Marketing Option
If you feel that you don`t want to pay for traffic and ads you can still do online marketing. If you are new to "making money online" I would get some basic knowledge about the industry BEFORE starting to pay for traffic. There are many ways to generate traffic, many free ways and I would start there. When you know what works, then sure go ahead and leverage that with paid traffic.
There are also many other channels than Facebook to use. Again if you are new look into the options and get your self a basic understanding for the industry.
If you want to do affiliate marketing or online marketing, one of the best ways to try it out is to put up your own website. That way you can gain basic knowledge of what it`s all about. You can also try different strategies to see what works for you and your niche.
Have you tried Social Lead Chief yet? Share your experience with us!