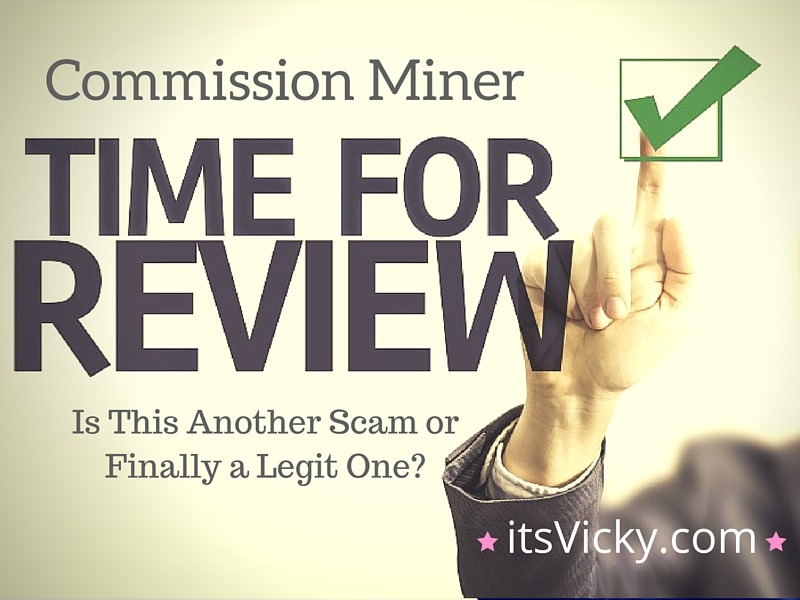 Commission Miner is a money making program that helps you to switch your focus away from making money through affiliate sales, and begin building a recurring income via affiliate income opportunities.
Indirectly you are being coaxed towards selling the program itself and consequently earning via its commission funnel.
To be honest any program that starts with "my secret formula"… well I`m skeptic.
Whilst promoting income opportunities is not without benefit, one does need to spend the monthly recurring fee to continue taking advantage of commission payments, just as in any commission based multi-level marketing product.
In terms of Commission Miner, there is nothing to sell except the selling of commission based online earning opportunities. Which is great if that is your thing, but there are no products, guides, tools or anything else, if it is not.
Our Commission Miner Review Is It a Scam?
Name: Commission Miner
By: Brian Winters
Price: They do have a 30 day free trial, which to me makes this a legit program. If you can try it for free and see if it`s for you or not, then they play with open cards.
$29 monthly.
Upsell of members only club of $97.
2016 Review:
"Resell Our System for Recurring Commissions"
Commission Miner has a huge amount of information for those new to promoting income opportunities online, but that is all that it has. All that Commission Miner does is instruct the marketer on how to sell income based opportunities, but the tuition provided is fairly extensive, if dated. Their guides and instructions include:
YouTube Marketing – Building a social presence via YouTube.
Forum Posting – Locating a forum, getting involved and getting your link out there.
Ad Swapping – Trading Ads with other income-opportunity based earners.
Constructing Sniper Sites – Sniper sites are no longer effective due to changes to Google's algorithm, however a Sniper Site involves using the product name in the URL in order to effect SERPs. This is an outdated method.
PPC Campaigns – The information provided is basic and it is not recommended for newcomers to invest money into risky, under-researched, poorly understood PPC campaigns. To make money with PPC you need to know what you are doing, you need to know what keywords and content convert otherwise you will probably lose money!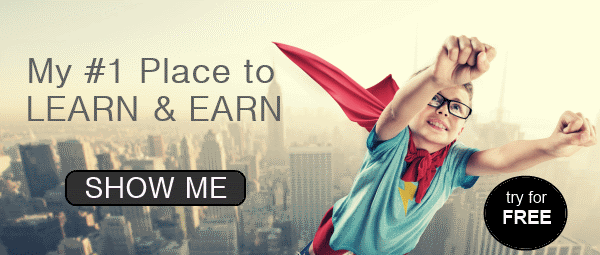 The Commission Miner Co-Op
The Commission Miner Co-Op is the "Member's Only Club" that comes at a cost of $97. The benefits are meager at best, giving you the opportunity to network with other marketers, which at times can bring big rewards. The only other benefit that you will receive is that you will be played into the rotation of the CMC Auto-Rotator. This system is active while you are actively promoting Commission Miner.
This is where I see the MLM model shine through. You are building a "team" of affiliates.
At an interval that is not stated, your affiliate tag will be used on the Commission Miner homepage, allowing you the possibility of earning 50% commission on each sale. Commission Miner only offers access to the co-op once, which is a rather backhand marketing technique. If you don't opt in at your one given chance, that's it. You are not losing much, unless of course you get really lucky in terms of the random placement of your affiliate tag.
Commission Miner Not a Scam, But …
Commission Miner gives a recurring commission of 50% for each referral made, paying via PayPal. Originally more tiers were used, however this made Commission Miner resemble a pyramid scheme and they resorted to the current form of commission payments.
This commission-based earner does not have that many benefits, but as an instructional set for those focused on promoting recurring income streams through money making opportunities, there is worthwhile information to be found.
The recurring monthly fee is set at $29, with the "Member's Only Club" being offered once at $97. There is also a 30 day free trial for those that wish to get a better feel for what they may be purchasing. Most of the information is dated, however there is some good information for beginners with a stern focus on incoming opportunity selling.
Now What?
You have two options, you go with the Commission Miner program or you continue your search for a program to make money online. Which option are you going for?
If you decide that this program is not for you, then I might have something else for you.
Let me just say that with this program there are no "secrets" or "empty promises" they are very honest and straight forward, that`s why I like them.
With the following program you will learn step by step, how to set up a website, how to grow it and make it profitable. You will also learn how to drive traffic to the site, a crucial component for any website to be profitable.
They also have a very helpful community with members that are highly successful doing online marketing.
They have a free starter membership, stay free for as long as you want. This is the program I used to create a full time income online.  You can read my review on this online training center here!
Now I want to hear from you, what`s your thoughts on the program after reading the commission miner review?
Have a productive day,
Vicky