Traffic Fusion is a software which manages all your social network accounts and schedules posts to Facebook, Google+, LinkedIn, Tumblr and many others. It's main duty is to infiltrate your posts into social groups and communities to get traffic to your website from members who click on the links.
In this article, I'm going to look at what the program really does, who's behind the program, pricing and other specifics you need to know.
But before we do let me just make a few things clear about website traffic.
Traffic vs Targeted Traffic
To get sales through your website you will need traffic, visitors to your site. But are all visitors equally good?

If I have a plain affiliate site were my main focus is to drive traffic to the affiliate offer and make sales then I rather have 10 visitors that turn into sales than 1000 that visit my site and click away. Traffic is good but targeted traffic is what you need if you are looking for conversion.
Programs like Traffic Fusion might send you some traffic, but if it`s traffic that visit and clicks away, it might hurt your site more than it benefits.
What you want it targeted traffic. You want visitors that are looking for what ever it is your site is offering. This can be done in many ways. Organic listings, social media, payed traffic… you`ll have to decide if Traffic Fusion is one of the ways but make sure you read through this Traffic Fusion review first.
Traffic Fusion Review 2016
Program: Traffic Fusion
Created by: Precious Ngwu
Price: From $67
What Does The Traffic Fusion Do?
This program is similar to its predecessor named Traffic Anexa. It claims to automatically stream users to your website daily without worrying about writing content, SEO rankings or pay-per-click ads.
After installing the software and linking all your accounts to it via a smart API, you are told to join groups and communities in your niche and it will automatically start posting for you. But this does not work, spamming groups and communities with links is not a real way to build a successful business online.
Traffic Fusion – Who`s Behind The Program?
The person behind this program is as gentleman known as Precious Ngwu, a well-known blackhat SEO con artist. His name suggests he's a Nigerian.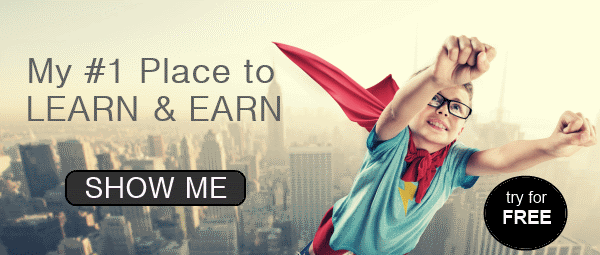 The Traffic Fusion Program
The program is made up by 5 main features which are listed below.
Wizard System: Traffics fusion's has a wizard which easily takes you through a step by step initial configuration of the app to get your first campaign up and running.
Intuitive Dashboard: The app comes with a dashboard which lets you fully manage your campaigns with completion status and statistics tracking. It's dashboard is really fancy and simple to understand.
Unlimited Social Accounts: You can create and connect unlimited social accounts with Traffic Fusion. You can join unlimited communities/groups to each account and sync them for mass distribution.
Spinning: Traffic Fusion allows you to spin text easily in your campaigns for mass publication with different unique posts. The app is fully integrated with SpinWriter.com, giving it added functionality.

My note on spinning content: Spinning content was very popular a few years ago. This means that you take an article or text, switch out and use different words, to make the same article look unique. There are many spinning tools that can be used and I have tried some of them myself.
From experience I can say that it takes just as long to correct and adjust a spun article as it does writing a new one. Using spun content is not effective, it is time wasted and you will get much better result just re-writing a new article.
Campaign Scheduling: You have complete control over the rate at which you do your campaigns. You also have full control over recall and throttling of your campaigns.
Traffic Fusion is promised to work perfectly in every niche. Whether it is technology, cooking, health or Internet marketing, TF promises to drive all these prospects to your landing page.
Community and Help
After browsing the whole website, I realized the following things.
No FAQ page
No support page
No live chat installed on the website
No space for users to comment
From reading other reviews and comments from people online, the expressed their disgust, complaining of how the software sucks with no support at all.
Here's their trick – After you buy the product and you are asking for a refund, your emails and messages won't be replied to. When your money-back guarantee period is over (after 30 days), your messages will now be replied to and by then there won't be any refunding for you. If you want a product with a dedicated support service, Traffic Fusion is just not for you.
Price of Traffic Fusion
Traffic Fusion costs $67 with a lot of upsells.
Traffic Fusion Pro Downsell ($49)
Fusion Engage Player ($49)
Commercial License ($127)
Final Thoughts on Traffic Fusion
This software is just a piece of crapware. I'll tell you why.
Link this software to your Google profile and you will most likely get your account banned.
It does nothing but to spam Facebook and Google+. Precious termed this is "infiltrating".
He, Precious Ngwu, and his products have been banned on Clickbank and Warrior Forum.
There is no free trial for this product
No support or customer service.
Precious is known all over the internet marketing world as a scammer. He's been in this business over 10 years. There is no room for doubt to the fact that Traffic Fusion is not the best traffic software out there.
You Need Traffic, My Suggestion
Organic listings – learn how to rank your website organically in Google and other search engines. A free way to get very targeted traffic.
Social media – learn how to use social media like Facebook and Twitter for your website campaigns. Create a following and people will be waiting for you to release new content and pointing them in the right direction.
Paid traffic – if you know what keywords convert and turn into sales for you, you can use paid campaigns to get targeted traffic. I would use this only with keywords I know convert if you are on a budget.
These are just a few ways to get traffic to your site. Check out this program here, they have a full section of how to drive traffic to your site. Step by step instructions with legit ways to drive targeted traffic to your site.