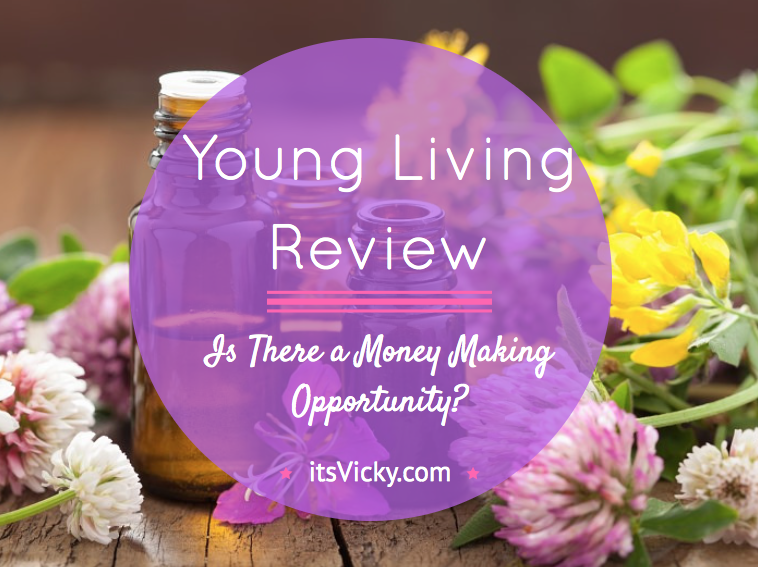 So…wow.  Young Living is quite an interesting company.  Their main product is essential oils.  And, they are very serious about the process of producing it.
Their commitment is to provide pure, powerful essential oils products for every family and lifestyle.
By growing their own plants from seed; then processing them to the sealing point at the distillery, they try to ensure that the final oil products are as strong and potent as they can possibly be.
Young Living Review – Is There a Money Making Opportunity?
Website: Youngliving.com
Established by: Gary and Mary Young
Been around since: 1994
The Young Living Company
The Young Living Company was established in 1994 by Gary and Mary Young.  In 1993 the couple had started a small organic herb farming and distillation operation after discovering that the quality of available oils varied depending on the origin.  Gary and Mary had a vision of sharing essential oils with people around the world and wanted a high quality product to fulfill that vision.
After developing more farmland in Utah and Idaho to cultivate lavender, peppermint, clary sage and other herbs for processing, they moved on to have offices and farms in other parts of the world like Australia, Europe, Canada, Singapore and Japan.
Today, Young Living has one of the most developed and technological advanced essential oils distilleries in North America.
The Products Young Living Offer
As stated earlier, the company is focused on producing high quality essential oils; and, they produce a lot of it.   But, the product lines of what you can purchase includes more than oils.  Yes, I was confused and surprised too.  Until the point I clicked on the Products link, it was all about the oils.
Now, I'm discovering a few other things — that have been infused with essential oils and thrown in –for good measure.  A few groupings are listed and described below.
New and Seasonal:  In this grouping, Young Living offers new items they are trying out and holiday or seasonal collections.  Some of the items I don't think are infused with oils at all (I could be wrong), but they are pretty nice.  The gym bag and NingXia Red 6 pack of drinking glasses would be great to have.
I've often wondered how people get that Christmassy smell in their houses during the holidays, I think I just found out.  They probably bought the Christmas Spirit Essential Oil, Fennel and Peppermint!  (Cheaters! …No… just joking.)
Essential Oils & Blends:  It looks like this where they have their whole line up of oils listed and displayed.  Along with the aromatic scents of lavender, eucalyptus, jasmine and several others- they also have dietary essential oils that can be used to add flavor to foods or as dietary supplements!  And honestly, until now, I have to admit that I never saw essential oils being used in that way.
Basil, Black Pepper, Cinnamon Bark, Carrot Seed, Celery Seed, Clove, Dill, Ginger, and Lemon are a few of the "Vitality" selections they have listed; but there are a lot more.  Prices vary greatly for the items.  For instance, Celery Seed Vitality (Item #5584) Retails for $15.46 / Wholesale: $11.75.  The bottle of Carrot Seed Vitality Retails for $28.62/ Wholesale: $21.75; while the Citrus Fresh Vitality Retails for $9.54/ Wholesale $7.25.  Each item is listed on a separate page with a description and hints on how it can be used.  I thought that was pretty cool.
At Home:  In this grouping, some items you might find in other areas of the site are listed here too. Like the Thieves Toothpaste, diffusers and the Natural Cleaning line of products.  Dish soap, laundry soap and even fruit and vegetable soaks are listed.
Healthy & Fit and Personal Care:  These are actually two different categories on the site, but can be talked about together here.  Healthy and Fit section displays their offerings of multivitamins, supplements, drinks and snacks that promote wellness and a healthy lifestyle.  The Personal Care section lists all of the skin, hair and body products.
As before, prices vary and there is a broad range dependent upon what you want to buy for instance the Cool Azul Pain Relief Cream (Item #5759) Retails for $56.25/ Wholesale $42.75, while the Longevity Soft Gels Retail for $41.78/ Wholesale: $31.75.  Under the Personal Care, the "Thieves AromaBright Toothepaste" mentioned earlier Retails for $13.49 and Wholesales at $10.25.
How Do You Make Money?
It took a while to find out how to make money as they cleverly talked about amounts of money as PVs.  Why do they have to describe costs and profits as PV?  Just say how much money is involved.  All the beating around the bush is once again killing my Aromatherapy buzz.
I'm almost drooling and in a "zombiotic"-daze because of all the dodging.  Yes, they have me making up words because there isn't one to express the numbness and rage I feel at this point trying to find out how much it costs! and what the actual dollar payout amount is!  Here, watch the video for yourself if you don't believe me.
You can also read the compensation plan, but again no $ only PV, OGV, PGV. It's confusing and that's not a good sign to me.
The bottom line: when you sign up just to buy products for yourself, you are just a member and there's not much of a chance you will make anything.  When you start signing people up, you start getting rank and money.
These are the ranks you can achieve within Young Living:
Distributor
Star
Senior Star
Executive
Silver
Gold
Platinum
Diamond
Crown Diamond
Royal Crown Diamond
Looking at the Young Living income disclosure statement, I'm not convinced this is a good money making opportunity.
93.1% of all members stay a distributor.
4.4% of all members become a Star, the first level in the business part of the YoungLiving.  At that level, you would make an average of $79 monthly.
1.5% reach the senior star level earning an average yearly income around $3.000
So a total of 97.5% of the members makes less than a $1.000 yearlyThat leaves us 1% earning more than $3K yearly.
This is their own numbers.
Looking at these numbers, I just don't see the great income potential.
What Are Young Living Users Saying
When researching Young Living, I wanted to hear from multiple users. What do they really think about the program and products? I head over to BBB, the better business bureau, to get some feedback.
Let's start with some good feedback:

But there were also some feedback with unhappy customers: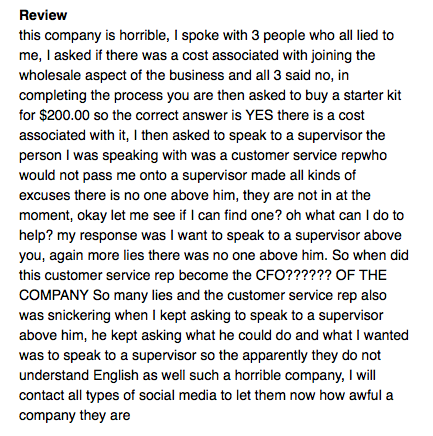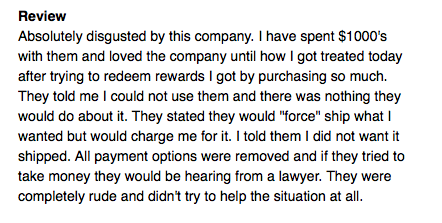 Final Thoughts / Is It Worth It?
The thing that gets me with all of these multi-level marketing businesses is the fact that part of your money is dependent upon the people you bring into the business remain as paying partners and customers of the business.  Then, they are encouraged to go out and sign up other people.
To be fair, I guess that is true in other types of business too; but it's just so prevalent here.  In my opinion, to make the kind of money people imagining themselves making, they'd have to be in the right circle of friends, and sphere of influence –or one heck of a networker.  You might be better off finding out if you can just open up a boutique store and sell the items whole at you own determined retail price.
I hate to always sound a little down on the business opportunities of some of these companies, but I'm just looking at the reality of the venture.  It is my sincere hope that everyone, who chooses to do this, would be very successful and make lots of money.
Having said that, I think I'll just look into buying a few bottles of the Christmas Spirit essentials, please; and a diffuser. I just don't see the business opportunity looking at the income statement that they provide themselves and the negative feedback from users.
Now What?
You are either deciding to go with the Young Living Essential Oil opportunity or not, if you do I suggest you read this first,:
If the Young Living business opportunity is not for you, it doesn't mean you can't enjoy the products, right.
There are other ways to make extra money.
If you enjoy essential oils and healthy living why not start a blog about it and decide yourself what products to promote. No worries you don't have to have inventories of products, you can simply recommend a product on Amazon, for example and make a commission doing so. No need to keep track of PV points, you'll receive a % of the sales price and maybe best of all you are giving people what they are looking for not tracking down family or friends to build a down line…
Do you want to know more about blogging and affiliate marketing?
My Amazon Case Study site with income report (read how I make a few thousand a month by recommending Amazon products)
Did you decide what to do? I would love to hear your thoughts, please leave a comment below,
Have a productive day,
Vicky