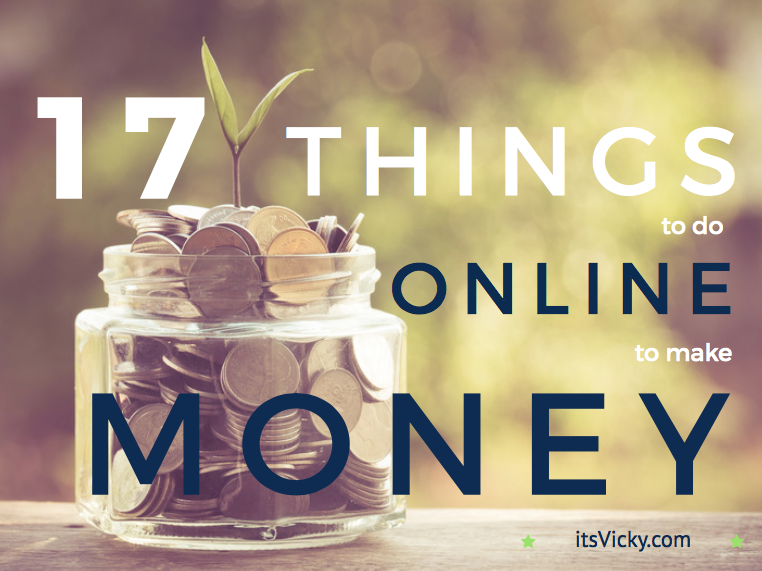 Fridays with Vicky 110
Are you looking for ways to make some extra money online? You might be on the computer anyway, why not use that time to bring in some money, right. In today's society, it's never been easier to make money online. It can be extra cash or even a full-time income. The freedom that can create, is amazing.
I run this blog and a few other ones creating a full-time income for myself. It's been the best experience for me and my family. It has allowed me to stay home with the kids and still bring in some money for our family.
On this site I share tips and ideas about blogging, affiliate marketing, making money with Amazon… but there are a lot more ways to make money online. In this article, we will take a closer look at 10 things to do online to make money…
17 Things to Do Online to Make Money, Starting Now
1.Freelance writer – if you love to write you can write for others and get paid for it. Upwork is a great place to connect with bloggers and others that need content created.
2. Edit and proofread content – a lot of writers need their content proofread and edited, that gives you another opportunity to make some extra money.
3. Virtual assistant – help others with their daily work can be a great way for you to make money. Can you help with online research, database entries, social media, bookkeeping or maybe scheduling then a freelance VA position might be a good option for you?
4. Share your expertise on Fiverr or Upwork – we have mentioned a few services that you can offer, writing is just one example. What is your expertise? Are you great at creating WordPress sites? Are you an infographic master? Offer your expertise on marketplaces like Fiverr and Upwork.
5. Test websites – usertesting.com offers $10 / website that you test. The process is easy:
Visit a website or app
Share your thoughts about the site
Get paid $10
6. Swagbucks – Do things you already do online and earn Swagbucks that can be turned into gift cards. Watch videos, shop, answer questions and take surveys, search the internet and play games and turn it into cash or gift cards. Read our full swaybacks review here.
7. Wallmart App – Download the Wallmart App and scan your receipt after each purchase. The app will search for better deals in your area and give you a credit if they find any. The credit will accumulate and over time it can really add up.
8. Social media – take use of your social media account not only for fun, but to make some money with it. There are several ways to use social media to make money. Here are just a few:
Affiliate marketing
Create your own product and promote it
Promote other people's products and services to your followers
9. Sell stuff you don't use anymore – decluttering your life has many benefits, one of them is that it can add some extra cash in your pocket. Clean out your closets, garage, and cupboards and sell your stuff online. Places like eBay, craigslist and local facebook groups are good places to start.
10. Sell on Easy – if you are crafty Etsy is a great place to sell home made things. Come up with a great creative idea, make the products and sell on Etsy.
11. Take photos and sell online – another creative way to make money is to take pictures and sell them online. The easiest way to start is by using a stock image service like iStockPhoto or Dreamstime.
12. Mystery shopper – yup that's still a thing. Sign up for free with a reliable company like BestMark.com and shop away and get paid for it.
13. Flip websites –  if you are familiar with running websites, flipping them can put some good money in your pocket. Use a site like flippa.com to buy websites, improve them and increase earnings then sell them for a good amount of money.
14. Buy and Sell domains – similar thing can be done with domains. Find great domains for cheap and sell them for more.
15. Become a YouTuber or Vlogger – if you have two things 1. A true passion that you can talk about forever 2. Love to be in front of the camera then Vlogging and YouTube might be your thing. There are many ways you can make money, one is by advertising another is by sending the traffic to your own site and offer.
That leads us to…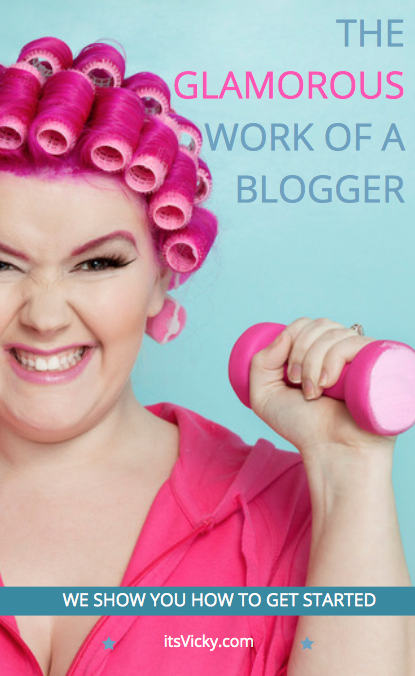 16. Affiliate marketing – do you know you can recommend products from companies like Amazon and Walmart and get paid for it? This is how it works…
Set up a website (easy with today's technology)
Create helpful content
Add in some relevant offers from amazon, for example, using your affiliate link
Get visitors to the site.
When somebody purchases through your link you make a commission
See how much my amazon site is making, here!
17. Start a blog – blogging can really make you some good money if you create a good following. You can make money via ads, team up with brands, affiliate marketing and more. The process is similar to the affiliate marketing process.
Set up a blog
Create helpful content
Monetize in some way, ads, brand…
Get visitors to the blog
How to start blogging? Find out right here!
There we have 17 ways to make money online. 17 Things to Do Online to Make Money and you can start right now!
Please share below what your favorite way to make money online is…
Have a great day,
Vicky