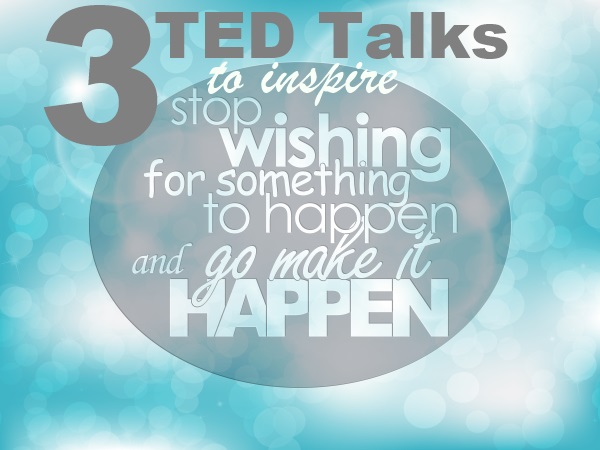 Fridays with Vicky 21
These three inspiring TED talk videos really touched me. It is 3 amazing stories.
They all have one thing in common; they are incredible parents on a mission.
They are mom's and dad's that inspire, touch and make a difference.
3 Inspiring TED Talks from Parents
Nancy Frates – Her Touching Ice Bucket Challenge Story
Nancy Frates, Pete`s mom, is talking about how her son was diagnosed with ALS. How Pete, his family and friends, turned it into a mission to create awareness of the decease.
This is a touching TED talk on how you can make big things happen if you really believe in something. Nancy is on a mission to raise money and awareness of ALS, to find treatment and a cure to the decease.
She talks about how the Ice Bucket challenge went from the first ice dump to blowing up in media, among celebrities and literally all over the world.
You can see her touching story here. How a momma bear wants to do everything she can for her son.
Babble.com Creators Talk About Parent Taboo
Babble.com is a website for parents created by the couple Rufus Griscom and Alisa Volkman.
Becoming a parent for the first time is a life changing event. When you talk to family and friends about parenting, you mostly here about the good things. But is it all sunshine and unicorns being a parent?
Babble.com was created to give an honest view of parenting. They talk about 4 parent taboos. It`s a funny, interesting video that inspirers.
Bill and Melinda Gates Talk About Giving Back
This is a interesting and inspiriting video with Bill and Melinda Gates, How a trip to Africa made them decide to give back. How children are dying and not having enough globally, and how they make a difference. They share family pictures, and how they want their own kids to find their own destiny.
This is an inspiring video about giving back.
Thank You Mom
Here is an extra video for you, you might have seen it on TV. It`s the Thank You Mom ad.  All champions have a history of trying over and over again to succeed. In this video it`s kids becoming champions.
Even as adult we take on new tasks and we need to have the same mentality. If you are taking on a new adventure, it could be online marketing for example, then stick with it, brush off and get back up. Don`t give up.
You don`t have to do it alone either, join an awesome community like this one.
Apply to Your Online Business

All these videos can teach us something about our online business.
1. You have to have a mission a clear goal.
2 Be honest with your audience. Have realistic expectations.
3. Give back… this can be in form of information, money, love…
4. You will fail before you succeed.
I hope you found this article 3 TED Talks That Inspire and Touch helpful.
What`s your take on this? What`s your inspiration? What`s your favorite TED talk? I would love to hear from you feel free to leave a comment below.
Have a productive day and a great week!
See you next Friday,
Vicky
Next week`s post – How to Start a Beauty Blog – 9 Steps to Get Started