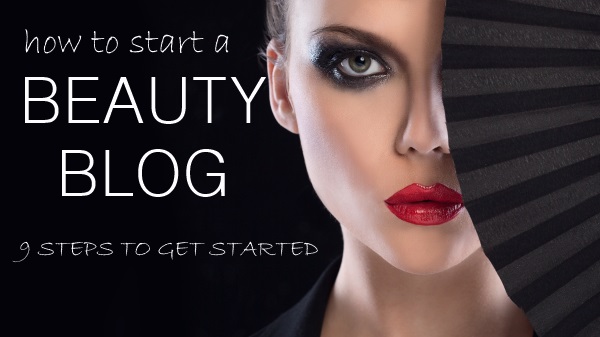 Fridays with Vicky 22
Have you been thinking about starting a beauty blog?
Blogging is lots of fun and sharing beauty tips on a blog is a great way to share your beauty tips and tricks.
You can create a following, help and interact with people when it comes to one of your favorite topics, beauty.
In this article, we look at 9 steps to getting started with a beauty blog.
1. What Is Your Blog Going to be About
Beauty is a huge topic. You will have quicker success narrowing it down to a more specific topic or niche (as we call it in the online marketing world).
You have to find your niche, your group of people that you will be communicating with. Become an expert in a specific smaller niche and you will become the "to go to" person for that.
There are many things you can focus on when it comes to beauty, here are a few;
Makeover
Hair
Makeup
Skin
Celebrity
Review makeup products
There are many different ways you can go with a beauty blog so give this some thought. If you know what direction you are going already then that`s perfect.
2. Your Beauty Blog
There are different "platforms" you can use for your beauty blog. My personal choice is  WordPress. I have 6 reasons why I enjoy working with WordPress;
It`s super easy to install.
You can work with a free version or with your own domain and hosting.
There are thousands of "looks" for your WordPress blog to choose between.
It is easy to use and navigate.
There are thousands of "plugins" to help with everything from pictures, social media, polls… If you want to get something done on your blog there`s most likely a plugin to help you do it.
No coding or "techiness" required.
So the next thing you want to decide is if you want to blog on a free blog or if you want to get your own domain and hosting.
You can start with a free blog if you are just trying things out. When you use a free blog you build it on a "subdomain". This means that your site will be called something like mybeautyblog.siterubix.com. In this case, siterubix.com is the host for this domain and blog.
If you get your own domain and hosting. You are in 100% control. You can get a domain and host for $5.99/ month with BlueHost.
If you go the free route – I suggest you check this out "how to set up your free WordPress site in under 5 minutes"
If you want your own domain and hosting go here and follow the instructions.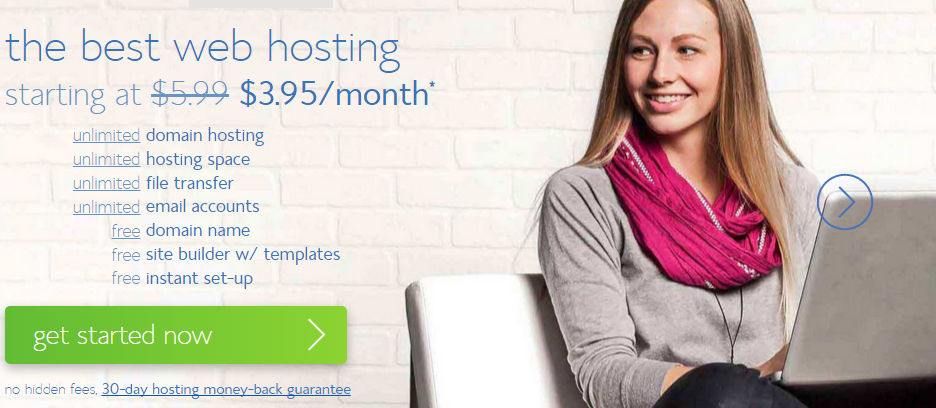 3. Choose a Look for Your Beauty Blog
There are tons of WordPress themes to choose between. What the WordPress theme does is give you a design and a look for your site. Things you want to consider when choosing a theme is, the overall design and look. You can always change them down the road, so don`t spend days finding a theme.
This is one  example of a free Beauty WordPress themes that might work for you if you are doing something spa related.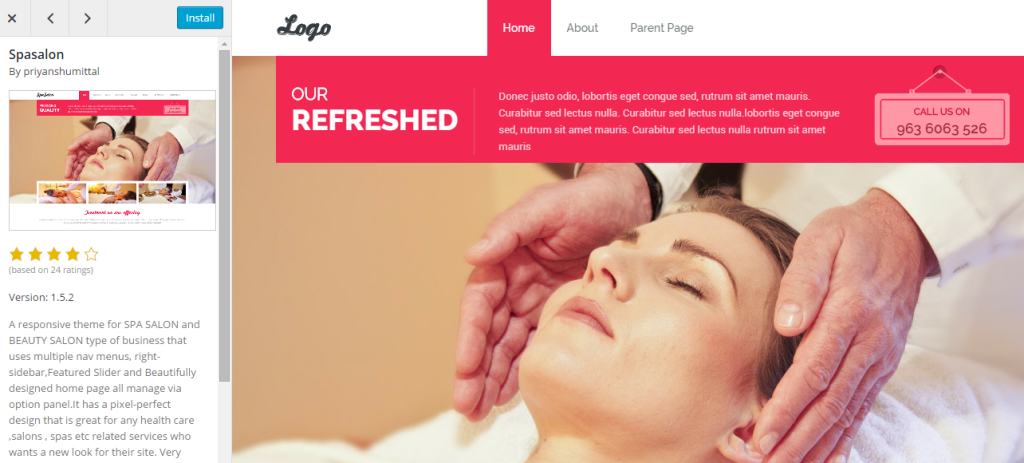 4. Helpful Content
Now when your beauty blog is set up, it`s time to add some helpful content. You can add blog posts, videos and other related content to your blog. This is going to be the most important part of your blog. This is why visitors might choose to come back. Always provide good, helpful content on your site.
You also want to try and blog on a regular basis. What ever you can commit to is good but try to stay consistent. I blog at least 2 times a week on my active blogs. The more the better as long as it`s quality, good and helpful content.
Stay Relevant – It`s important to stay relevant to your site. If your site is about makeup tips, then stick with that and don`t review a baking machine for example.
You can do makeup videos, review makeup products, how to articles for examples. Don`t just scratch the surface, dig deep and be detailed.
5. Pictures Will Be Important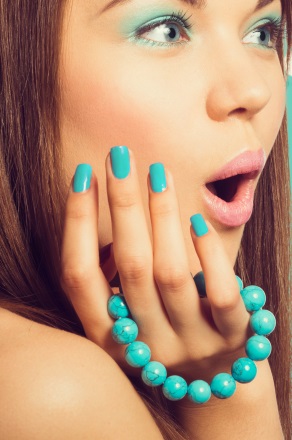 The visual aspect of a beauty blog is very important. You want to submit great pictures to your blog.
This can be pictures you take yourself (remember natural light will be your best friend). Or you can get pictures online. Depending on what you are doing these are both good options.
If you do a "how to" article, take pictures and give step by step instructions, for example.
When you have some helpful content on your site it will be time to monetize your blog. This can be done in many different ways…
6. How to Make Money with Your Beauty Blog
There are many ways that you can make money with a beauty blog. We will talk about two common ways, advertising, and affiliate marketing.
Advertising
Advertising is a good way to make money with your beauty blog if you have some decent traffic. With advertising, it will be a numbers game. The more targeted visitors the more clicks on your ads.
One of the most common advertising platforms to use is Google Adsense. Google Adsense will allow you to put advertising blocks on your beauty blog. If one of your visitors click an ad you will get paid for that. The amount you get paid varies.
If you want to know more about Google Adsense you can read about that here.
Affiliate Marketing
Affiliate marketing is when you partner up with other beauty sites and earn a commission when products are being sold.
So say that you are reviewing an eyeshadow. You found one that you really like and you highly recommend it. You write a review on your beauty blog and link to say Sephora that you have partnered up with. If the somebody clicks through your link and purchase that eyeshadow, you will make a commission from that.
7. Programs to Partner with for a Beauty Blog
Who can you partner up with? It depends on what products you are looking for but you can sign up for a program like Amazon that offers all kinds of different products. You can also sign up for niche specific programs like Sephora.
The easiest ways to find affiliate programs is to type in "beauty + affiliate" into Google. You can also be more specific and use "hair products + affiliate", just to give an example. By doing that you will find many different programs to use and you pick what suits you and your blog the best. When we did this search on Google, the following programs showed up:
Sally Beauty

e.l.f

Beauty .com
Some of these programs use a 3rd party to track traffic and sales. This means that you have to sign up with them. So if you want to partner with beauty.com, for example, you have to sign up with a company called Rakuten, former LinkShare.
LinkShare keeps track of everything for you and they will be the one paying you. Other similar programs are ShareaSale and Commission Junction.
If you want to know more about affiliate marketing you can read about that here.
8. Interact With Your Audience
Going forward it will be very important to interact with your audience and you can do that in many ways. Make sure that you answer comments that come in on your beauty blog. If somebody asks for help, help them out.
Another way to build a following and interact is by using social media. Set up accounts on Facebook, Twitter, Pinterest and Instagram for your website. Visual places like Pinterest and Instagram will work well for a beauty blog.
If you are doing videos set up an account on YouTube and build a following there.
9. Join Communities
You also want to interact with other bloggers in the beauty world. One way to do that is to join communities and forums where they hang out.
Niche-specific communities – Specific places in your niche like Makeup Geek and MakeupTalk can be very helpful. Niche related Facebook groups is another place to "hang out". These are all great places to interact with other bloggers but also to find out what people are looking for, asking, trending…
Marketing community – Another thing that I have found very helpful is to find a marketing community. A place to learn how to set everything up on your website, how to market your blog and get help and support when you need it.
I have been involved with one for 7+ years, great place and awesome people to hang out with, people that do this for a living. I highly recommend that you take a look at this free hangout for online marketing.
One of the people that I met through this marketing community is Dorin. Dorin is running a beauty blog called "Teach me Makeup" so I asked her a few questions about how to start a beauty blog.
How Dorin Got Started with a Beauty Blog
Q: Why Did You Want to Start a Makeup Blog?
A: I wanted to start a makeup blog, because for years I've been getting compliments on my makeup on a daily basis, and getting asked for tips and tricks. So I thought I should invest my time in making a website about it.
Q: How Did You Get Started?
A: When I was looking for a website to build, I thought of makeup as a first priority, since I have uploaded a few makeup tutorials in the past on YouTube. I thought it would be a great idea to combine my YouTube channel with my blog.
That way you can also see me showing on camera what I'm explaining on the post. Great for women who dont have the time to read, they can just visually watch what I`m talking about.
I'm still in the process of building my channel and website. So there is a lot to look forward to, I'm coming up with new ideas every day for posts, so its exciting.
So YouTube and daily compliments are the reasons that got me started on my website
Q: What're Your Top Tips to Think About When Blogging for a Beauty Blog?
A: Top tips to think about when blogging, is really just thinking about what interests me at the moment, what the trend right now, and how to apply certain products. I hope that other women find that as interesting and helpful as I do.
Thank you, Dorin for your input about beauty blogging.
You can find her at Teach Me Makeup.
Some Tips Going Forward

-Anybody with an interest in beauty can start a beauty blog.
-Spend some time figuring out what kind of content you enjoy producing. Do you like writing, making videos, do "how to", product reviews… focus on what you enjoy.
-Stay in touch with your readers, build an email list.
-Be original, be you. Make it personal.
-Have fun with it!
If you are ready to get started. I know the perfect place. You don`t have to do all this by yourself. I have found a place with step by step instructions, on how to get started with your beauty blog. You can read my review about this free program here. Yes, you can get started for free, right here.
Have a productive day and a great week!
See you next Friday,
Vicky
Next week`s post – How to Make Money with Google Adsense