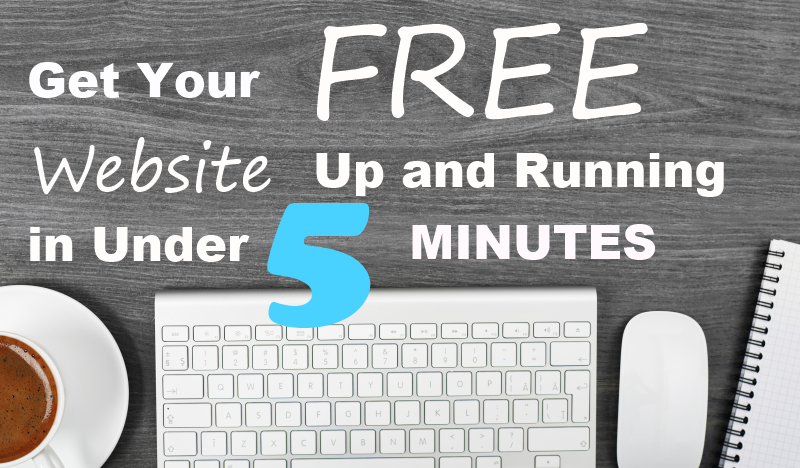 Long gone are the days when it took hours and even days to get a website up and running. I have found the absolutely easiest and quickest way to set up a FREE website.
In fact it will take you less then 5 minutes to go through the process.
Are you ready to get started?
Let`s dive in…
There are many free site options out there to choose between. We will be using us of Siterubix, there are a few reasons to use this host compared to its competitors.
5 Reasons to Use SiteRubix For Your Free Site
It`s free, no hidden costs.
It`s a safe option, no advertisement or hidden surprises.
It`s easy to move the site to your own domain and hosting if you would like to in the future.
It comes with FREE training.
It comes with a community where you can ask for help.
4 Steps to Get Your Website Up and Running in Under 5 Minutes
Go to SiteRubix
Pick a Name – Type in the name you would like for your website. This will be your domain name. So in my case I want a site about how to "Get Free Websites". My domain will be getfreewebsites.siterubix.com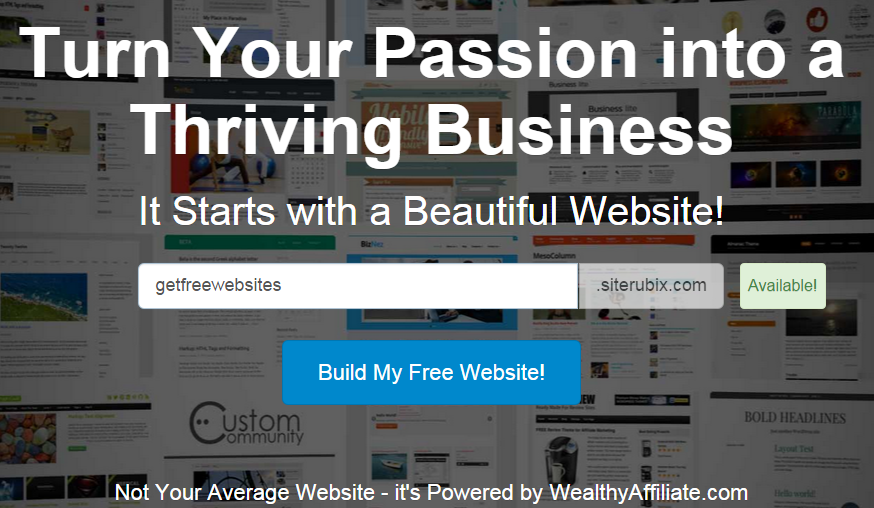 Account Sign Up – After you submit your request by clicking "Build My Free Website" you will be asked to sign up for an account.
They will ask for your name, email and you will have to create a password that`s it.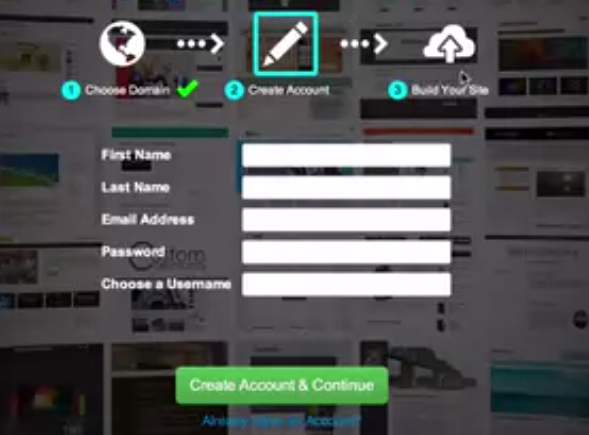 Click Create Account & Continue.
Create your website in 4 easy steps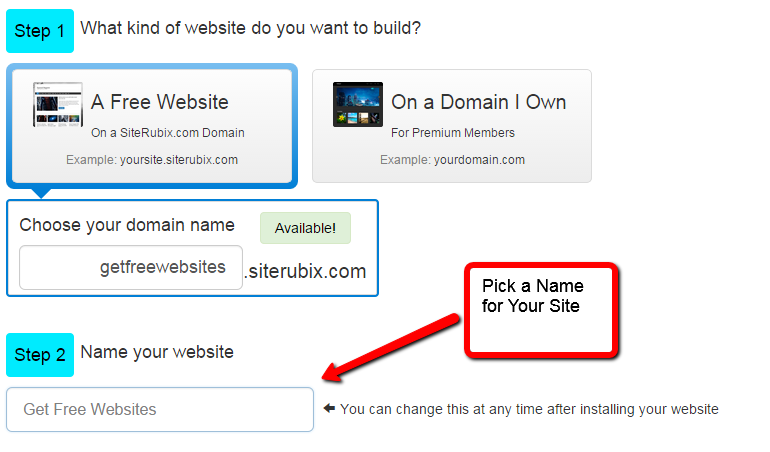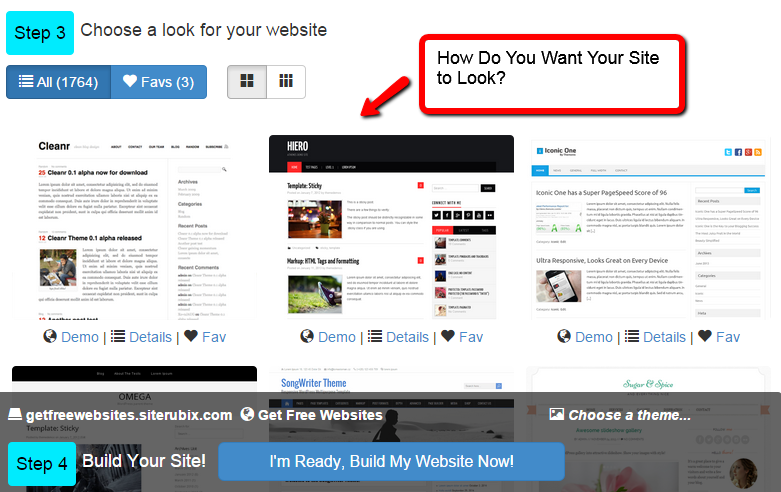 Pick a free website
Name your site
Choose a look for your site
Have the site built for you
That`s it! Your website will be built.
This is the message you will get.

Congratulations!!
Are you Ready to Get Started?
Easy to Move to Your Own Domain and Hosting
The great thing is that if you down the road, want to move this website to your own domain and hosting it can easily be done.
This is something that you always should make sure of, if you start with a FREE site, make sure it can easily be moved to your own domain and hosting.
Why?
Because when you have a FREE website you play by the rules of others. In this case it is Siterubix. Siterubix.com is a great site builder but there are limitations compared to a site that you host on your own domain and hosting.
As you have seen above it`s easy and quick to get started with Siterubix. When you have your own domain and hosting it takes a little longer and there are a few more steps to get the site up and live. You can read more about it here – Get a Website Started on Your Own Domain and Hosting.
SiteRubix Part of Wealthy Affiliate
Something that sets SiteRubix apart from the other free site builders is that they are part of Wealthy Affiliate. Wealthy Affiliate is an online community that offers all the training you need to get going. So when your site is up you are not left by yourself. In fact this is where the fun part begins.
With the help of the training over at Wealthy Affiliate you will be well equipped for online success. It`s not only the training that`s great, their community with helpful people are very active. If you ever run into any issues or problems you have a place to go for help. If you want to know more about Wealthy Affiliate you can read my review with them here.
Are you Ready to Get Started?