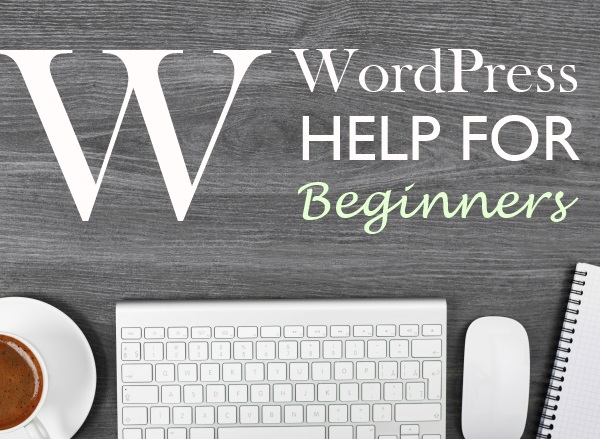 I was browsing a "how to start a website" site, and I ran into some questions about getting started with online marketing.
It was mostly about WordPress so in this article, we will do a WordPress help for beginners.
Questions and answers, so that you can easily find what you are looking for.
This will be a live document, that I plan on updating with questions coming in.
So if you have a WordPress problem or question that you need help with feel free to leave a comment below and I will answer them.
WordPress Help for Beginners Q&A Session
Can I Edit My Domain Name?
If you purchase a domain name from BlueHost for example, that`s the name you will have to use. You can not edit a domain name, so make sure the spelling is correct when you purchase it. You can always buy a new domain name and sometimes that`s the best way to go.
Should I go with a .com, .org or .net?
Always try to go with .com. If you do a search in Google on anything, most websites that rank organically on page 1 will be .com sites. If .com is not available, try to be creative.
I would go with .org as second and .net as the third choice if there is no chance to get a .com.
How Do I Connect My Domain To My Website?
There are two parts to setting up your site. You will need 1. a domain name 2. a host, where you will be hosting your website.
You can either go with a one-stop solution like BlueHost or you can get the domain at one place, Godaddy for example and host at another, HostGator for example. You will then have to direct the domain name to your hosting service using the DNS settings.
Log into your domain host, go to DNS settings and edit. You will now paste in the new nameserver that you will find over at your hosting company. By directing Namerserver1 and Nameserver 2 to your hosting company, you will connect the domain to the hosting.
If you are new to this, going with BlueHost a one-stop solution will be a good choice.
When Domain and Host Are Connected How Do I Get WordPress On There?
Go to your hosting company BlueHost or Hostgator and log in. Find the icon that says WordPress. It will look similar to this:
Follow the step by step instructions and your WordPress site will be installed.
Is There a Free WordPress Option?
Yes, there is. The way that works is that you set your site up on a subdomain. So instead of your domain looking like this: mysite.com. It will look like this: mysite.siterubix.com.
I prefer using siterubix, since it`s quick and easy to set up + it can be done for free. Read more about setting up a free wordpress site here.
WordPress Help for Beginners – Get Started
How Do I Log Into My WordPress Site?
When setting everything up you decided on a username and password. You can go to yourwebsite.com/wp-login.php and log in from there.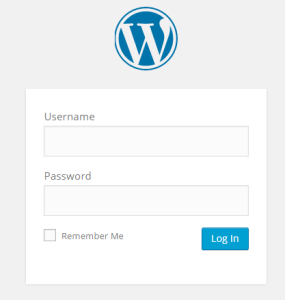 What Function Does a WordPress Theme Have?
The WordPress theme will give your website the look and design. There are thousands and thousands of both free and paid WordPress themes. When starting out you will be fine with a free version. You can always change a theme so don`t over think it.
You do want to make sure it has the look you want for your site. Also if you have a preference for how many columns you want then make sure the theme can support that as well. With most WordPress themes you can set the front page as a static page or a blogroll. If you set it as a blogroll every time you update your site with a new blog post that will show on the first page.
What Plugins Should I Use on My Site?
It depends on what you want the site to do but here are a few plugins that I use on most my sites.
Akismet   – when you blog you will notice that you will get spam messages. By using Akismet you can keep those spam messages under control. Akismet helps you keep your blog protected from spam comments and spam trackbacks.
All in One SEO  – This plugin help optimizes your blog for Google and other search engines.
Google Analytics – helps to add the code necessary to your site for tracking data with Google Analytics.
Google XML Sitemaps – this plugin helps with creating a sitemap. This will help with ranking your content in the search engines.
Pretty Link Lite – this plugin masks your links, it shrinks and helps you track your URLs.
Simple Share Buttons – this is a plugin that will help add social share buttons to your site. They look nice and can be placed where you need them.
UpDraft Plus – I use this plugin to backup my website and download a copy to my computer.
Is There a Good Privacy Policy Generator?
It is important to have a privacy policy page on your website. You don`t have to reinvent the wheel and start from scratch. Find a good privacy generator.
Where Can I Get-Content to Post on My Website?
You can research the internet for content, always rewrite your findings in your own words though. Go to the library and get ideas. You can look through magazines and books. You can get content ideas from anywhere.
Practice writing is the best way to improve. If you feel a little timid about creating content and writing, just dive in and do it. The more you write, the more you will enjoy it and the better you will get.
Can I Copy Content from Another Site?
No, always use unique quality content on your blog that you have created yourself (or outsourced). Copying content from other sites is not just disrespectful to the person that created that content, another negative impact is that it will not get ranked in the search engines.
I am not talking about a short quote or statement. I`m talking about copying content for a full post here.
How Long Should My WordPress Posts or Pages Be?
This will depend on the topic. Explain in detail whatever it is that you are talking about. If you feel passionate about what you are writing then you will have no problem getting up with a good word count. Most of my posts on this site are 1000+ words. When I outsource I get articles that are 500+ words.
It is up to you but I would aim for at least 400 – 500 words per article.
How Can I Make Money with a Website?
There are many ways to make money with a website. A few would be advertising, PPC pay per click, affiliate marketing, CPA cost per action offers… If this is something you would like to know more about reading 7 ways to make money with a website or blog.
How Long Will It Take Before I Make Money?
There is no set answer to this question. Some will make their first money pretty quickly while it will take longer for some. Do have realistic expectations. You will most likely not make hundreds the first month.
Let me give you a real example. I just started a new blog/website in February this year. I post twice a week. So about 4 months in I have about 32 posts and pages.
Month 2 I made my first sales.
Month 3 I had 7 sales.
This was a niche I knew nothing about starting out. I am still in red with this site, because I outsource most of the content. I know if I keep researching, posting and submit helpful content on a regular basis, I will be in a good place a few months from now with this site.
WordPress Help for Beginners – Menus
How Do I Create a Menu in WordPress? 
Under appearance in your WordPress sidebar, you can go to menu.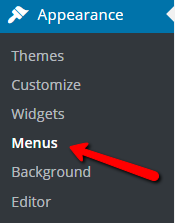 When you click menu, it will look a little different depending on what theme you have installed. In the menu structure, you can customize the menu and include the articles/categories that you want in your menu.
When your menu is created you have to insert it where you want it. Do you want it in the main bar or in the sidebar? If you use it in the sidebar you can use a widget to add your menu.
How Do I Remove a Page From the Menu?
Go to the menu via appearance and find the page you want to remove. At the bottom you will see remove, go ahead and click that and the page will be removed from the menu.
WordPress Help for Beginners – Media, Posts and Pages
Where Do I Get Pictures for My Site?
Personally, I prefer using pictures that I`ve paid to use, by paying for them I know I have the right to use them. There are many other ways to get pictures though
Here`s a training on how to find free images.
Screenshots – You can use a program like Jing to take screenshots.
How Do I Add a Picture to a WordPress Page or Post?
1. Go to your post or page.
2. Click Add media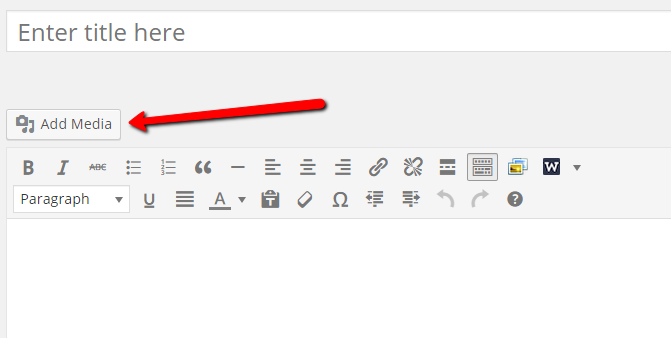 3. Click Upload Files then Select Files.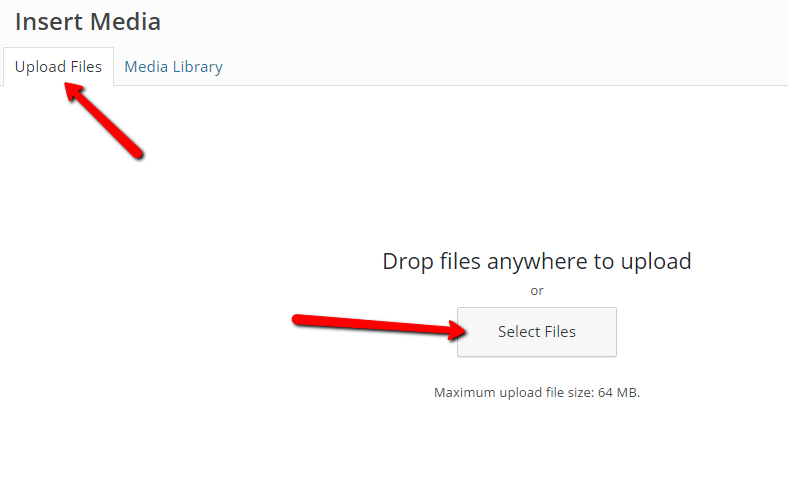 4. Select file from your computer.
5. Double click on the image and it will show in your media files
6. Click Insert into post or page and the image will show.
How D

o I Wrap Text Around a Picture?       
To wrap text around a picture you double click the image. It will allow you to align the picture left or right and the text will wrap around.
How Do I Add a Video to My Blog Post?
The easiest way to add a video to your site is to first upload it to YouTube and then insert it in your post or page.
When the video is uploaded to YouTube you use the code provided there to insert your video.
To get the code you click share and then embed, adjust the settings the way you want them.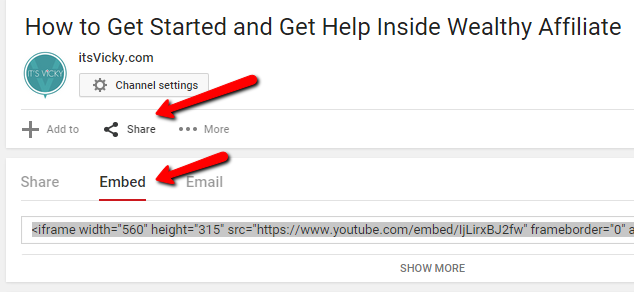 Copy the code.
Place the code into the text area on your post or page, where you want the video to show.

Your Video is Live
WordPress Help for Beginners – Links
How Do I Add a Link to a Blog Post?
If you want to link to your website or link out to another site, the process is the same.You highlight the text you want to link and click the insert/edit link icon and fill out the fields.
URL this is where you want to link to. If you want to open the link in a new window you check the box for that.
WordPress Help for Beginners – Misc
How to Use the Schedule Feature in WordPress?
One of my favorite features with WordPress is the Schedule feature. This allows me to schedule ahead so that I can take time off without putting my content posting on hold.
To post content on a regular basis is very important, using the schedule feature allow me to post at the same times every week if I`m working on my blog or not…
Just click schedule in the right sidebar and set the time you want the post or page to go live.

I just schedule this post for June 22. I will be in Hilton Head enjoying the beach but I will still be posting and make sure there is fresh helpful content on my site.
How Can I Change the Font on My Content?
It is not that hard to edit the font with some coding but if you are new to this and not comfortable editing code I suggest using a plugin. The Font plugin can be used to update the font on your WordPress site.
I hope you found this helpful, Wordpress Help for Beginners. Do you have any more WordPress related questions? I would love to hear them please leave a comment below