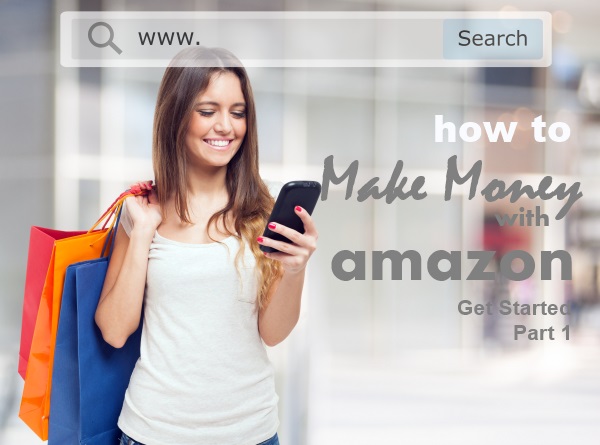 Fridays with Vicky 18
Have you ever bought anything on Amazon?
I do all the time but especially around the holidays. The reason I happily shop from Amazon is that I find it very convenient, I don`t have to stand in line to shop.
I find it to be a safe site to shop from and they have thousands and thousands of products to choose from.
It makes my shopping easy!
Amazon makes shopping easy for millions of people…
If you could just help some of them with product decisions before they get to Amazon then you can make money with Amazon.
In this article we will cover:
The basics of making money with Amazon
What you will need to get started
5 reasons to use Amazon
What`s the earning potential
4 steps to get started
If you have a website set up already where you promote Amazon products, then feel free to jump ahead to part 2.
A lot of times the information / description of Amazon products, are short and does not outline the benefits, pros, cons and other needed data. I often tend to research the product BEFORE getting on Amazon so when I get there I know which product to purchase. That`s where "the making money with Amazon" comes in.
You as an amazon associate (that`s what it`s called when you partner up with them) provide people with helpful content, you help them decide on a specific product. You then send that visitor using one of your affiliate links to Amazon. If that person purchase a product, Amazon will gladly pay you a commission for that. It`s a win – win situation, they only pay for sales and you make a commission.
If this is new to you, don`t worry we will go through it all in detail below.
FYI – You can promote Amazon from many countries in the world.  There are some exclusions though. If you are in the US then most states participate in the associates program BUT if you are in AR, CO, MO, ME, or RI, due to tax legislation you can`t participate in the Amazon associate program.
What Will You Need to Get Started as an Amazon Associate?
Time – If this is all new to you, you will need some time to get this started. It will be a fun learning process, but you have to be patient and it will take time to set up.
Website – You will need a website. With today`s technology this is very simple to set up, it can be done within minutes and you can even start out with a free site. The reason you need a website is that you need to post your "helpful content" somewhere and the best place to do that is to have your own website.
Let`s walk through the process with a "real" example.
Sally is looking for an infant car seat. She heard from a friend that Britax was a good brand so she wants to research that more.
She types in "best Britax infant car seat" into Google.
You happen to have a website about infant car seats. You review different kinds of car seats and you provide helpful information that makes it easier for the parent to make a  decision.
You wrote an article on "best Britax infant car seat" and show up on Google for that search term. Sally click the link that takes her to your site. She finds the information helpful and she decides on a car seat. She clicks through one of your affiliate links and make the purchase on Amazon. Since you send Sally there you will make a commission on that sale.
Why You Should Consider Promoting Amazon Products
Here are 5 reasons to why you should consider promoting Amazon products;
Physical products convert well.
People feel comfortable and safe shopping at amazon.
You will make commission on everything bought through your link within 24 hours.
Sell more – make more, you start out with a low commission but with more sales it will grow.
Holiday season is shopping season online.
How Much Can You Make with Amazon
Starting out you will make 4% of each sale. I know that is not much, but if you can get to only 7 sales within a month you will jump up to 6%. That`s a little bit better. The more you sell the more you earn. Max commission is 8.5%. If you have an established website with good content then getting up to 6, 7% should not be difficult.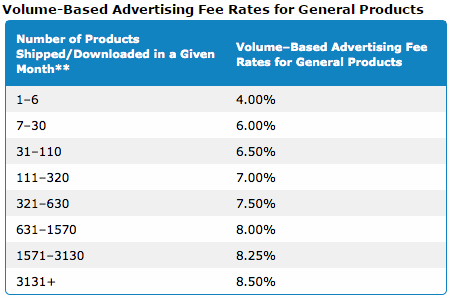 Source: Amazon
You can choose to promote a mixture of products as long as they are relevant to your website. So you might have some low priced items that you will sell more of,  that will help you earn more commission on the high priced items.
The key is to stay persistent and build something for the long haul.
To be honest 4% commission is not good but if you can take it to 6-7% and your website convert well then over time you can really build something.
Remember that physical products convert, a familiar place to shop like Amazon convert.
Say that you average $5 / sale. If you get 10 sales daily that`s $50 / day. That`s $1500 monthly. These numbers are not impossible at all.
It is impossible for me to say how much you can make with this, there are too many things that place a part in it. What products you promote, how many visitors you have, how well the website convert…
One thing I can say though is that this can be done by anybody. It will take hard work and determination in the beginning, but making some extra money is very doable and making a full-time income is within reach.
4 Steps to Get Started…
1. Pick a Niche / What Your Site Should Be About
Right now you might have tons of ideas running through your head or you might have drawn a blank. Either way you will have to decide on a subject that your site will be about.
If you have a rough time coming up with something, do a little brain storming. What are some products that you use yourself and enjoy? Look around your house, the kitchen, bathroom, garage… You can also search online for ideas or go directly to Amazon and look through all the categorize that they have available.
2. Build a Website
When you have decided on an idea it is time to get to work, you will need a website. You can either build a site for free, or you can decide to build a website with your own domain and hosting.
This is probably where you will need some help…
3. Get the Training and Support You Need
The most important part is that you have a place where you can get step by step training.  I have found a great place where you for FREE can get all the training you need to get started with an Amazon site. I will be there to help you.
You can read more about this place here – My #1 way to make money. It will talk about some of the thing we have already talked about, but it will also show you a great place to get the training you need to get this Amazon site going.
4. Apply to Amazon Associate
Your next step when you have your site up and running is to apply to the amazon associate program, get links to submit to your site and start making money.
But one step at the time, make sure you go here to get the free step by step training that you will need.
I hope you found this article helpful – How to Make Money with Amazon – Get Started Part 1
I want to hear from you! What`s your thoughts on the Amazon associate program? Do you promote Amazon products yourself? I would love to hear from you feel free to leave a comment below.
Have a productive day and a great week!
See you next Friday,
Vicky
P.S Thought I would let you in on some good and bad going on in my online business…
Worst Online Happening This Week: Delays on expected outsourced articles…
Best Online Happening This Week: Found a great guy for Infographics.