Fridays with Vicky 20
Promoting Amazon products, is a popular way for online marketers to make money.
This is the 3rd article in my "how to make money with Amazon" series.
At this point you probably have some helpful content up on your site, you might even have some product reviews in place.
In this article we will talk about how you can take advantage of the high seasons, how to use Tracking ID`s and Plugins and more. We talk about…
10 Tips to Dominate and Make Money with Amazon Products
1. Traffic
Get really good at driving relevant traffic to your Amazon site. The more relevant traffic you have coming into your site, the more sales you will get. One way is to submit helpful content on your site another way is to do helpful YouTube videos that point to your site. You can also use social media to create buzz around your site and get visitors that way.
Your main focus should be to create helpful quality content on your site. If you do, search engines will notice it and rank your content well. People love to share good content, make it easy for them to spread the word through social media.
To make decent money with Amazon you will need traffic. It`s a numbers game, the more relevant traffic the more…
2. Be Relevant
As you see in the first point about traffic I have highlighted the word relevant. This is key. If your traffic is not relevant then you can get thousands of visitors without any sales.
If your traffic is relevant it only takes some visitors to make a sale. I would rather have 20 targeted visitors and maybe 2 sales than 2000 visitors and no sales…
You want to stay relevant through the whole process, from getting relevant traffic to your site, give your visitor helpful relevant content, offer them a relevant solution to their problem and send them to a relevant product on Amazon.
I have seen many examples of Amazon ads being put up in the sidebar or in a post, that has nothing to do with the content.
If you talk about lemon squeezers, offer lemon squeezers and not a bread maker. Offer relevant solutions!
3. Try the Product
If you review a bunch of similar products you don`t have to go out and buy every single one of them but if you get at least one to try out then you can relate to that when reviewing similar products.
Say that you review hair dryers, if you have never tried one it will be hard to create a really good review. But if you have one, have tried it out, then you can relate to the product in a different way.  You don`t have to get 10 hair dryers. One thing you can do though is go to the store, check out the ones that they have available there.
4. Take Advantage of the High Seasons
One way to get traffic to your site is to target relevant keywords. Find out when the high season for the product you promote is and use relevant high season keywords. These will have less competition and be easier to rank for, but can be very profitable.
Let me give you an example. If you review backpacks for example. You could target the "back to school" audience in July and August using relevant keywords. You could also target backpackers and campers in the spring. Find out when the high season is for your niche.
5. Take Advantage of the Holidays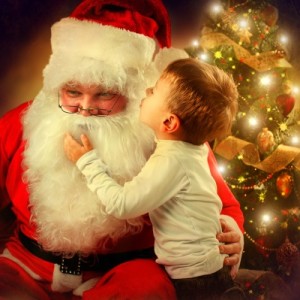 Other seasons to take advantage of are Christmas and Cyber Monday, they are huge online shopping holidays.
Some affiliates make half their Amazon income in November and December due to these two big holidays. Don`t ignore it.
Depending on your niche, pay attention to Valentine`s day, Mother`s day, Easter and so on. What Holidays are relevant to your niche?
6. Should You Promote Low Ticket Items vs. High Ticket Items?
The more you sell the more you earn. You will make 4 – 8.5% commission so going after only high ticket items when low ticket items might bump you up to a higher commission level might not be your best option.
I say both, both high ticket items and low ticket items as long as they are RELEVANT to your site.
The low ticket items you might sell more of and that will bump you up in the commission chart. The high ticket items will bring in the bigger amounts. This is something you can test on your site to see what works best for you.
7. Links
In part 2, we talked about links but I still want to mention it here as well.
Links within Your Content
Visitors are more likely to click in content links then they are banner ads for example. Provide helpful information and add in the links where it suits. Using reviews, comparison charts and bestseller posts are good ways to convert visitors into Amazon buyers.
Link Your Pictures to Amazon
Make your pictures clickable, we often hover over pictures and if they are clickable we get curious. Use picture links to take your visitors to relevant offers on Amazon.
8. Use Tracking ID`s
To help you figure out what converts, to see where the traffic is coming from and if that traffic turns into sales you can use Amazon tracking ID`s.
When you sign up as an Amazon associate you will get an associate ID, it might be storeid-20. You can use variations of that ID to track different links. One example would be storeid1-20.
By your tracking ID in your Amazon associate account you will see "manage". If you click that you will be able to "ad tracking ID".
These tracking IDs can be used for different sites, pages on your site or even different links on a page, to track what converts.
9. WP Plugin To Make Things Easier for You
There`s a jungle of Amazon plugins you can use to make things easier when displaying products on your site.
I use a plugin called EasyAzon that saves me a ton of time! I can insert products directly to my posts and pages without even leaving my site. I can insert text links, image links, product blocks and more by searching a product using keyword or ASIN number.  Since it use the ASIN number when new updates and changes are done, my displayed product gets automatically updated. This keeps my site updated and accurate at all times.
This plugin also helps me with my international traffic…

10. International Traffic
If you get sales from all over the world you want to make sure you earn a commission on all those sales no matter where the sale takes place.
If you work from the US but have visitors from the UK for example. Then you have your Amazon associate account in the US but you also need an account with Amazon UK to make commissions on the UK sales. If you don`t you will loose the commission on the UK sales. So keep an eye on what country your customers are from.
You can use EasyAzon to help integrate the tracking IDs. There will be a section for each country where you place the specific tracking ID from each country.
Bonus Tip
Get Your Visitors in the Door

Amazon is a well known purchase site and most people feel very comfortable and safe shopping there. If you do a good job sending relevant traffic to relevant offers, Amazon will do a good job converting them into sales.
You will get surprised at what people buy, but don`t spend too much time analyzing some of the odd purchases, that can result from you sending traffic to Amazon.
You will get commission on everything they buy within the next 24 hours. If an item is added to their cart (within those 24 hours) you will earn commission if they go ahead and purchase that within 30 days. So go ahead and get those visitors in the door over at Amazon.
I hope you found this third Amazon training helpful – 10 Tips to Dominate and Make Money with Amazon Products.
If you missed the two first articles feel free to check them out:
I would love to hear from you, what`s your tips and tricks sending traffic to Amazon? How do you make money with Amazon? How do you increase conversion? Feel free to leave a comment below,
Have a productive day and a great week!
See you next Friday,
Vicky
Next week`s post –
P.S Thought I would let you in on some good and bad going on in my online business…
Worst Online Happening This Week: Have been really busy trying to get my content for the summer ready. Falling a little behind…
Best Online Happening This Week: Got some "interesting" Amazon sales… never try to figure out why people buy what they buy lol.