Fridays with Vicky 19
Do you see the potential in promoting Amazon products?
Do you have your website up and running?
Do you have your Amazon account set up and ready to make some money?
If you do, then you are ready for this part 2, content and links that convert into Amazon product sales training.
If you are still new to Amazon and how it all works don`t miss part 1 – How to Make Money with Amazon – Get Started.
In this second part we will focus on two things:
In this article we will talk about what kind of content you should be using, and what kind of links to use for best conversion.
If you have mastered content and links already feel free to check out part 3 of this Amazon training – How to Dominate and Make Money with Amazon.
What Content Will Convert into Amazon Product Sales?
There are many ways that you can write content for your website. You can write, how to articles, do interviews, information based articles, list based articles, opinion based articles just to mention a few.
The most important thing to think about is to create value for your readers. Don`t just throw up some Amazon ads and write a few sentences, always have the thought of wanting to deliver something helpful/useful/funny… to your readers. Like my friend Kyle from WA says, write with intent.
There are many ways to write content with intent, we outline a few of them here, that will not only help your readers but they also convert well.
Product Reviews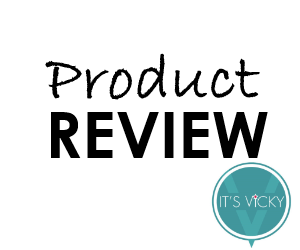 When you write your product reviews try to be as objective as possible. The reason they are reading your review is because they are trying to figure out if the product or service is for them or not.
We are all looking for different benefits and features. We will also be using the product differently. Product 1 might not be for me but Product 2 will do the trick.
Outline the good and bad be honest but most importantly DO NOT SELL. You don`t have to if you do a good job describing the product and outlining the good, the bad and everything in between.
For each site or product type I do a review template. That way I include similar information for all products which makes it easy for my visitors to compare. It also helps me, to have a template when I do my product research.
Here`s a simple template for a product review, you can use it as a start and add other important elements:
Introduction
Benefits of the product (this is not the features this is WHY they might connect with a certain product, what the outcome will be if they purchase it)
Pros / Cons
Features
Your Thoughts
Conclusion
The product review is usually my exit point from the site so I will use affiliate links on my review pages. More on links later in this article.
Compare Products – Comparison Chart / Top 5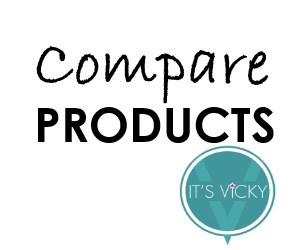 I just checked my Amazon account and there were 3 sales from yesterday, from one of my sites where I review health products. The products reviewed are all very similar but they do have their differences.
I had 3 sales yesterday from 3 different products. I do a top 10 comparison chart and the sales were from product 1, 2 and 5.
I am most excited about product sale number 5, because it means that I did a good job reviewing the products and product 5 was exactly what that person needed.
Some will argue that you should only have 1 product that you recommend… That doesn`t make sense to me. Will I "sell" more of that one product, sure probably, because my readers don`t have any other options.
Will all my readers be happy with just that one choice, NO. Yesterday I had 3 sales from 3 different products, because each person needed something different.
To me it`s not about getting that ONE sale. I want my readers to remember the site and next time a similar product comes up they should be thinking…
I am really happy with the last product I purchased after their review, maybe they review other things too…
3 Ways to Compare Products?
There are many ways you can compare products, here are 3 different ways that I use on different sites.
On the health site mentioned I have a top 10. I give them a brief overview, reasons why they might want to consider the product, cons of the product and who it`s for. I then link to my in-depth review page.
On another site I have a comparison chart that links to in-depth reviews.
I also write comparison articles between product A and product B they also link to my in-depth review.
Product reviews and to compare products as mentioned above convert really well for me. Here are two more suggestions that depending on your niche can really be beneficial.
Deals of the week/Deals of the Month
Another way to write about Amazon products is to do deals of the week or deals of the month posts. People love good prices and if you can show them a good deal, they might just take you up on that.
Amazon has a deals section where you can check out not just current deals but also what`s coming

Top Sellers of the Month
Amazon also provide top seller lists. You can take advantage of this and at the end of the month write a post about the top seller products. Personally I prefer to link the top seller products to in dept reviews if possible.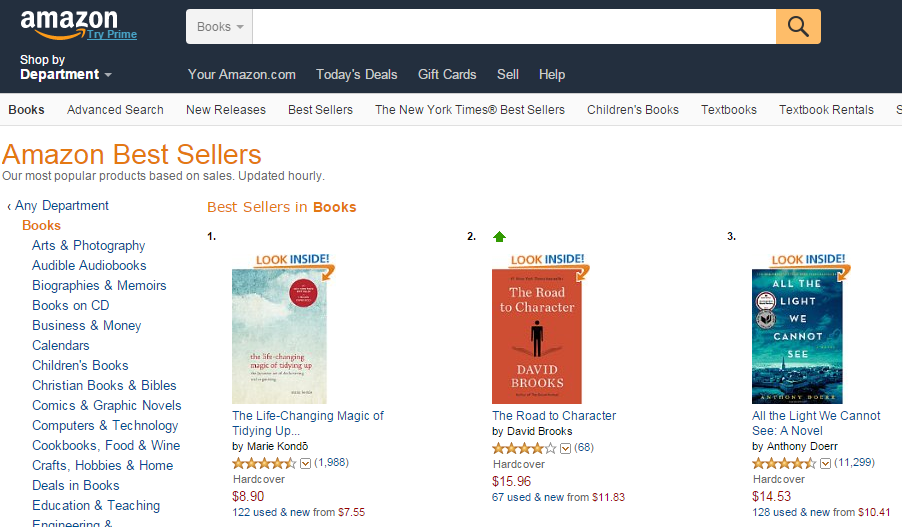 How to Link to Amazon
You can use links in many different ways. I prefer to link out to Amazon, pretty much just from my reviews. I link between my content on the site but linking out to Amazon is mainly done from the reviews.
There are different kinds of links to use, here are a few examples:
Links within the Content
Links within your content will convert well. Using the product name and link out to Amazon is not only a  good link strategy it can also benefit your SEO. It tells Google that this word is important, it`s a link and that they should pay attention to it.
When you link make sure you link directly to the product that you are talking about. That will convert better than linking to Amazon.com. When you are logged into your Amazon associate account, go to the product and click "link to this page" at the top.

Buttons
Some premium WordPress themes come with button options. You can also create your own. It`s easy and it looks good. You can create them in a program like paint.net or use a free program like DaButtonFactory. Amazon also have their own "buy now" buttons that you can use.
This button took me about 5 seconds to make 🙂 using the DaButton Factory.
Pictures
Don´t forget to link your pictures. A lot of times we scroll over the pictures and they are attempting to click. This is very true for products. I didn`t make my pictures above clickable but if they were in a product review I would have. Use the custom url and place you affiliate link there.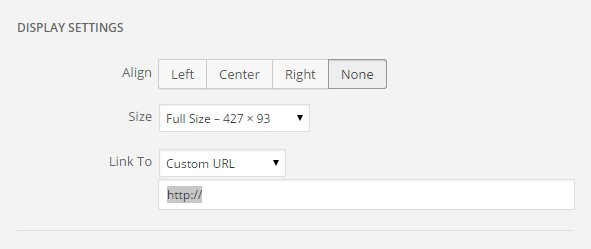 Banners
I don`t use banners within my reviews, but it`s another way to link to Amazon.
Personally I`m not a big banner fan, on occasion I use them but very rarely. I do prefer the interactive ads instead of a static banner if I have to choose between the two.
So to sum it up, you can use links going out to Amazon from;
In content
Buttons
Pictures
Banners
 To make all this easier I use a tool called EasyAzon! It saves me time while helping me maximize earnings. It allows me to insert text links, images, price blocks with just a click of a button directly from my site… Read My EasyAzon Review Here!
You will have to TEST and see what works for your site. We talk more about that in part 3 – How to Dominate and Make Money with Amazon.
I hope you found this article helpful – What Kind of Content and Links Convert for Amazon Products – Part 2. If you need some more help in this area, feel free to check out my #1 free way to make money review. I talk about a community where you can get step by step training, you can also connect and hang out with like minded people. Some of them are making it big with Amazon and you can connect with them in chat.
I would love to hear what you have to say about content and links when it comes to Amazon, feel free to leave a comment below.
Have a productive day and a great week!
See you next Friday,
Vicky
Part 3 – 10 Tips to Dominate and Make Money with Amazon Products
P.S Thought I would let you in on some good and bad going on in my online business…
Worst Online Happening This Week: Had issues with a temporary writer, annoying when you have to pretty much rewrite outsourced content, ugh.
Best Online Happening This Week: Got some great feedback on this site, makes me happy when people find my content helpful.