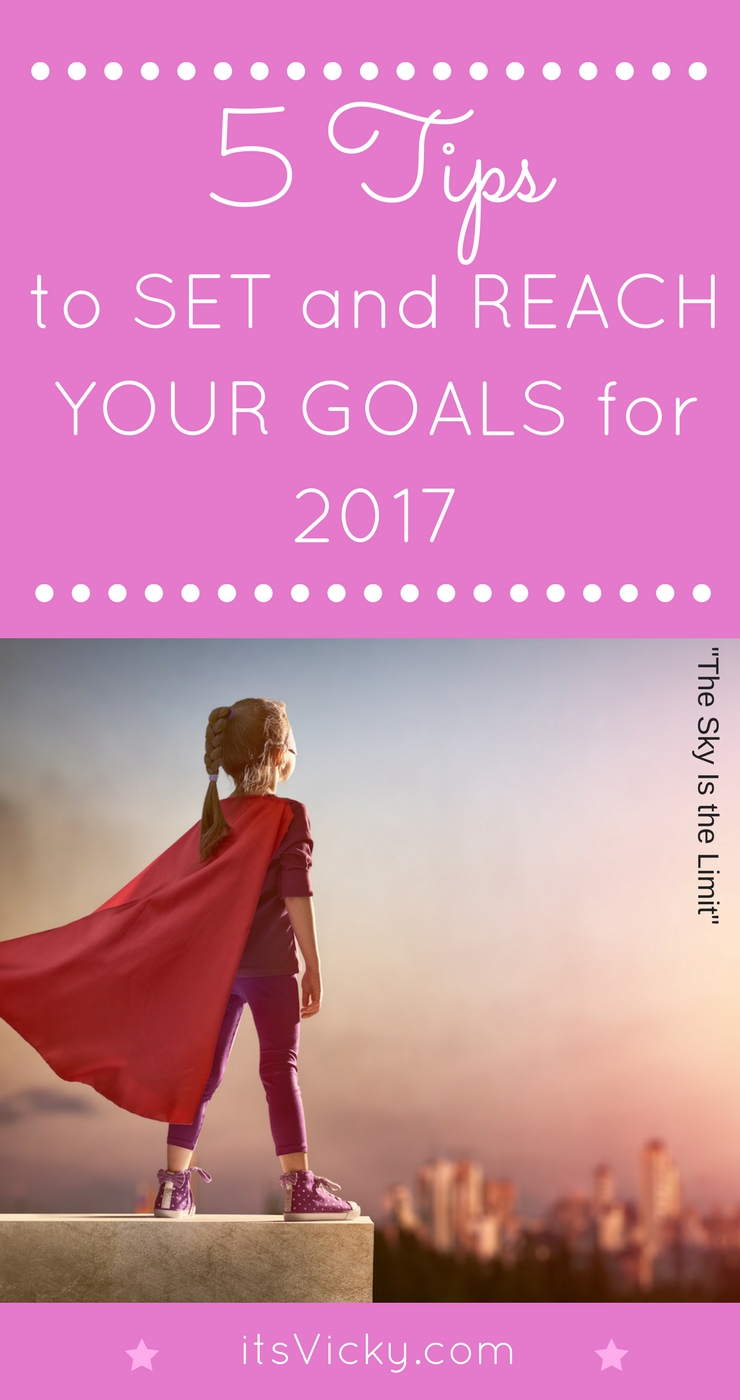 Fridays with Vicky 105
Did you set your goals for 2018 yet? I must admit that I'm a little late doing this I like having it done by the end of the year but due to the holidays and family visiting, well better late then never right.
The time of the year when setting your goals doesn't really matter, the most important thing is that you get your goals figured out and written down.
5 Tips to Set and Reach Your Goals for 2018
1. Look in the Rear Mirror –  What Did 2017 Bring?
The first thing I like to do is look back and review my old goals. In this case, I pull out my goals for 2017. Doing that will help you see what worked and what didn't.
Be honest with yourself though if your goal was to get 10K followers on Twitter, but you only gave it a go for about a month or two and only reached 3K followers, was it not working or did somebody give up on that goal…
For this site I had great expectations for increased traffic, I had my numbers all figured out. I failed those numbers miserably but I also failed my plan to get there.
I did NOT post 3 times weekly like I had planned, in fact, most weeks I just posted my one "Fridays with Vicky" post. That is something that I did stay consistent with, yay. These are long in-depth posts, but they did not get the exposure I was hoping for.
I was counting on organic listings and Twitter traffic. Blogging and online marketing are competitive space, the organic listings that I've easily seen in other niches were not as easy to gain with this site.
Twitter was a platform that I did spend a lot of time on building up this year, reached over 15K followers, which I thought was a decent number.
Did the Twitter followers, follow me to my site? They did but did not convert into buyers like I was hoping for. Twitter followers that do come to the site stay for a long time, but the ones staying the longest was the visitors from G+ they stayed an average of 4.28 minutes on the site. Surprising when I looked at the numbers.
Looking at the traffic stats for 2016 for itsVicky.com 48% came from organic listings. 27% from social media.
Twitter generated 75% of the social media traffic. This is not surprising since Twitter was my focus 2016.
Since I was not getting the traffic I was hoping for, the sales didn't increase as I wanted them to either. Chain reaction right, if the visitors are not increasing the sales will most likely not either. Sales increased but not to the level that I was hoping for.
Amazon Case Study Site a Look Back
The snowball effect is something I had a great experience with when it comes to my Amazon case study site. This site is based on outsourced content and organic listings. The site is ranking well in Google for a couple of sub-niches which increased traffic and sales greatly for December.
With this site I followed through on submitting content 2-3 times weekly, as a result, I almost hit my traffic target goal. The exciting part is that I way past the sales goal of 330 Amazon sales for the month of December getting a whopping 1604 sales. Yeah, I kind of underestimated the power of Amazon and holiday shopping lol.
You can read the case study and income report for December here.
Looking back how was 2016 for you? Did you accomplish what you set out to accomplish?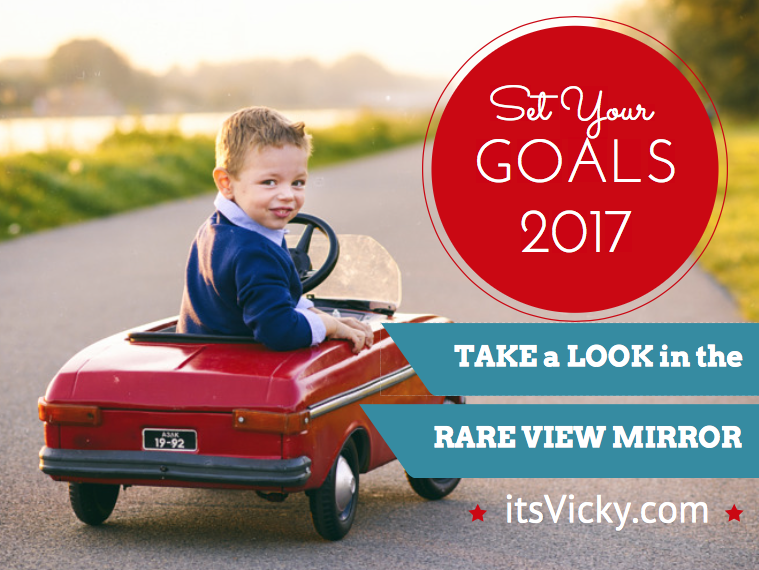 2. What's You Biggest Win? What Works for You?
Whatever it is that works, you want to do more of, right. But, first, you need to figure out what that is. I like using Google Analytics and SemRush for my stats. Looking at them…
Here's what worked for me:
The reviews bring in organic traffic. This truly gives me mixed feelings. I love writing and work hard on the "how to" and blogging tips content, but obviously, with the competition, it's hard to get organic listings for these types of posts. On the other hand, the review posts are not as fun writing but they rank well… my solution is to outsource some of the content for my reviews.
As far as content goes the case study site updates has gotten a lot of great feedback so I will keep submitting monthly updates with income reports on that.
Staying consistent with Twitter and generating some traffic to my site that way.
Helping people get starting with blogging, has been my biggest win!
Feedback like the following makes it all worth it: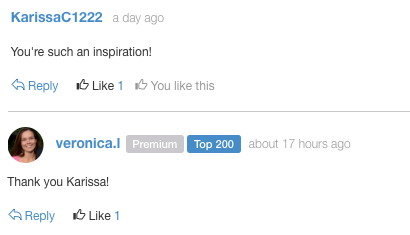 What Works for YOU? Find that out and build on that!
3. Do More of What Works
Now when you know what works you can put even more emphasis on that. Don't stop there though figure out new ways and new avenues to improve your blog or site.
Looking at point #2 I know I want to keep helping people by generating awesome content but also by engaging on social media. I can't wait to get more feedback and hear from happy visitors that found my content helpful.
Marketing my content better. For people to actually find my content I need to be better at marketing it and get my message across. It's unto me to make sure people that want to read my content can find it.  I will do that with better keyword use and more better social media activity.
Social media engagement for my blogging and marketing content. So 2016 was my Twitter year. 2017 will be Pinterest and Facebook year. I will focus on building up a new Pinterest account starting from scratch. I like it already set up the account last night and I already have 22 followers this morning, nice. As far as Facebook goes I will be more active in relevant Facebook groups.
Submit at least 2 articles weekly – these will be my "Fridays with Vicky" posts and a review post. Hiring Daniel my writer that helps with reviews has been a great time saver.
More actively try to get subscribers and engage with my e-mail list in a better way. One thing that I did right away this year was to update my WordPress theme. With that also a better way to capture emails.
You always hear that "the money is in the list"… sounds great but that was never true for me. Not sure if it's the way I interacted with my list or maybe lack of it lol. This year I will become better at engaging with my email subscribers, I do appreciate them very much and never want to come across like I spam anybody, but I  might do that to the degree of not interacting enough… I'll figure out a better way.
Go ahead and do more of the proven things that work!
4. Try New Things or Strategies for 2018
If you never try new ways of doing things, you will get the same old result as you always get. Try new things and new strategies for your blog and figure out new ways that will work for you. You will hear about people being successful in all kinds of different areas, but not until you try it yourself will you actually know if it works for YOU.
This is what I did with the amazon case study site, I read about people that made a ton of money as an Amazon affiliate but I also read about people that could not figure out how to make it work for them.
I gave it a shot, figured out a way and "bam" made a decent income with it last month. Well, the income didn't come "bam", it took some time…
The last few days I've been reading up on Pinterest, I see many writing about their great experience getting tons of followers and pins. Sure I've been playing around with Pinterest before but didn't really engage and read up on it.
The only way that I can truly find out if it will benefit this site is to try it. A few months from now I will be able to tell if it goes on my "hero" list or "zero" list ( I just borrowed that from Lori Greiner, didn't I ). The thing is I just don't want new visitors, I want visitors that are looking for the stuff I can help with.
So for this site, I will try a few new things for 2018:
Be active and engaged on Pinterest.
Find Facebook groups where I can help.
Try to stay ahead of the game when it comes to blog posts. Aiming for 2 months, with posts that are possible. I'm usually really good staying ahead with my other sites, mostly due to outsourcing though.
I will be outsourcing 1 review weekly.
Go through my best pages and posts and make sure they convert. This is something I should be doing on a regular basis but have not taken the time to do lately for this site. Let me give you an example. I have a post "Step by Step Instructions on How to Set Up a Website" It got decent traffic last year but conversion into sales is terrible. I need to go through the page and figure out why that is and fix it.
What new things or strategies will you be trying 2017?
5. Break It Down (du du thi thi du du… remember that old song lol)
You want to set two kinds of goals:
long term goals
short term goals
When you have your goals set break it down into manageable tasks.
Make sure your goals are crystal clear and measurable. A goal of submitting two posts weekly, adds up to 104 yearly posts. Very clear and measurable, you either reach the 104 posts or you don't, at the end of the year.
1. Long Term Goals – what's your long term goals, when you shoot for the stars what does that look like? This is goals that will change things for you. It can be monetary or nonmonetary. Would 30 new clients monthly make a difference for you? Would an income of 10K monthly change things, maybe $25K monthly or why not challenge Pat Flynn and go for 100K monthly… Would 100K visitors to your blog make a difference?
What's Your BIG Long Term Goal?
2. Short Term Goals – Say that your long term goal is 100K visitors monthly. What does that mean when it comes to short-term goals, maybe you want to reach 5K visitors by next month. Make your goal clear:
I want 5K visitors to my blog for the month of February 2018.
You want your short term goals to support your long term goals and move you closer to that BIG one.
Figure out your short term goals and break it down into manageable tasks.
3.Break it down into manageable tasks – If you want 5K visitors, what will it take to get there? What do you need to do to get 5K visitors?
Will it take daily blog posts? (Figure out how many visitors each post usually generate)
Does it take social media engagement?
Does it mean that you have to find a new way to get traffic, maybe engage with Facebook groups? Post more often on Twitter?
Figure out HOW you will get to your 5K visitors and implement those tasks.
I hope you found this post, 5 Tips to Set Your Goals for 2018, helpful!
Shoot for the stars and go get it!!
What're your goals for 2018? I would love to hear about them and how you will reach them, feel free to share a comment below,
Have a productive day,
Vicky