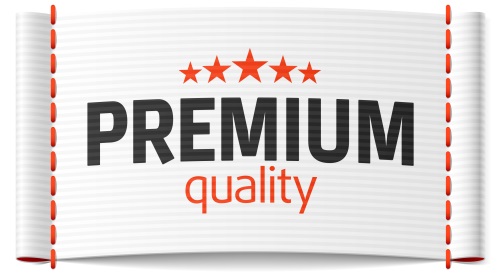 With all the free WordPress theme options out there, why would you ever consider getting a premium one?
Last time I checked the free theme options there were1000+ themes to choose between. There has to be a design that you find suitable for your website, right. So why do people still pay for a premium theme?
Here are my reasons to go with a premium theme for this webite. But first…
What Is a Premium Website Theme?
There are no specific guidelines to what a premium theme has to have. The one thing they have in common thought is that it will cost you, there are a fee to a premium theme. Wait don`t go, check out the reasons WHY it might be a better option for you.
Most premium themes are also developed and designed by professionals, that`s mainly why you would consider one. It often comes with "extras" advanced features and services… but now we are getting into the reasons why so let`s dive in.
7 Reasons to Go Premium with a WordPress Theme
1. Designed and Coded by Professionals
The quality of a theme that`s designed and coded by professionals will be one of the major reasons for going premium. If somebody charge for a theme, they have to have great design and great coding to compete with all the free versions out there.
The problem with the free themes is that they can be poorly coded and might easily get hacked. This differs greatly between free themes but it can be hard to know which ones are well coded and will keep you out of trouble.
2. Want Something Unique?
If you want to stick out from the crowd, if you want something that can easily be customized than using a premium theme will allow that.
If there is a good free theme A LOT of bloggers and website owners will use it. There will be some unique changes that you can do maybe color. But over all they will all look very similar.
3. Responsive Design
With all the talk about Google updating their algorithm, using a responsive theme has never been more important. This is of course for both the users and for the search engines. More and more use their smart phones and tablets for online searches; we have to make sure they get a great experience no matter what device they are using.
Using a premium WordPress theme with professionals that know what they are doing when it comes to responsiveness for your website, will only benefit you.
I still see plenty of free themes that are not responsive and this is not good.
4. For the NOT so Tech Savvy
I am not tech savvy what so ever. I have learned over the years basic HTML language but that`s pretty much it.
The premium themes will have more customized, easy options to use. For example if you want pictures with the menu items in the sidebar, just use a widget with the StudioPress themes and it can easily be done. Different layouts, color schemes, menu options are easy fixes with a good theme. A premium theme will give you more options, without coding, with a click of a button.
5. Security
The premium WordPress themes are coded with security in mind. Using a premium theme can give you some peace of mind. They do charge for the theme, they have no reason what so ever to leave you with a non secure theme.
When downloading and using free wordpress themes you run the risk of themes being malicious. Not something you want to run in to. The best way to stay away from that is to use the WordPress Theme Directory that you access from your site.
6. Latest Updates
With a premium WordPress theme you can make sure that they want it to be up to date and work well with the latest changes not only with WordPress but within the industry. If they don`t keep up with the changes, potential users will go elsewhere.
With the free themes you do run the risk of the theme being incompatible with the latest versions. Looking around the free wp theme directory you also see that many themes has not been updated for a long time, they are out dated.
7. Get Help When You Need It
The support aspect is simply great. With a premium theme there will be a team answering your questions in a timely matter. All the premium themes I have used I found this to be super valuable. Since I`m not tech savvy I do run into issues here and there, changes that I want to make and so on. Having the option to just send an email and get my question answered promptly is a huge time saver for me.
If you use a free WordPress theme then you often have to find your answers in forums, blog posts and elsewhere. This can be a big time hog.
What Does a Premium Theme Cost?
So you see the benefits of using a premium WordPress theme but will it empty the pockets?
Not really, you can get most premium themes under $100. Compare this to a custom build blog design that can cost you thousands of dollars then the premium theme looks like a steel.
Here are a couple of options for premium themes, that I have used myself.
I hope you enjoyed this article – 7 Reasons to Go Premium with a WordPress Themes. I would love to hear your take on this, do you use a premium theme are you thinking of switching to one? Please leave a comment below,
Vicky