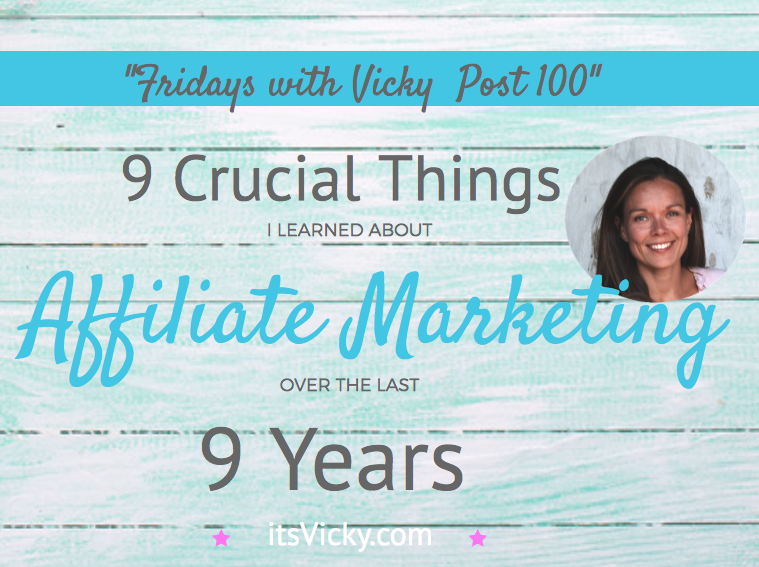 Fridays with Vicky 100
Can't believe this is post 100, of the "Fridays with Vicky" series. Looking back I've shared a ton of online marketing tips and ideas. The Amazon case study that I'm doing is one of the most popular "mini series" on the blog.
I've been in contact with quite of few of you and I love hearing from you, how your website and online business is doing. That's one of my favorite part of doing this, all the great feedback I get from you. I feel like I'm on a very exciting journey and can't wait to share the next 100 Fridays with Vicky posts with you!
I have a lot of exciting stuff in the making…
9 years, that's like FOREVER on the internet lol. I have learned a lot along the way, some things the really hard way. Good for you guys since you don't have to make the same mistakes I did.
So reflecting back, with this Fridays with Vicky post 100, I want to share a few of my thoughts about affiliate marketing and how I've been able to stay with it for 9 years.
9 Crucial Things I Learned About Affiliate Marketing over the Last 9 Years
1. Commitment
When starting a new adventure, you kind of need proof that it's going to work before you truly commit to it. Most of us are kind of on the fence until we see some real progress, and not until we see some real results we go all in.
The same thing goes for online marketing and affiliate marketing. Not until we see some real results will we truly commit. For me I knew I wanted to work from home, I knew I needed a flexible way to make money, something that I could bring with me when I travel. I really wanted affiliate marketing to be "the thing", but not until I got that first sale (you can see how much it was here lol)  I was 100% in. Not because of the amount, but because it was a confirmation that this affiliate marketing thing, really worked. At that point, I was committed, 9 years later and I'm still here.
Commit to whatever you are doing and stick with it, the results will be so much greater! Commitment is great but there will be no great results if you don't take action…
2. Take Action Toward Your Goals
Ask yourself: Is what you're doing right now bringing you closer to your main goal?
This is something I have to remind myself of on occasion. There are so many shiny objects out there, there are so many social media platforms to interact on… not everything done on the computer is work and will put you closer to your goal.
Two things, to think of when it comes to taking action.
One, if you are new make sure you take action and implement what you learn. Studying and learning and never taking action will not create results, it will not move you closer to your goals. Implement what you learn, find out what works well for you, some things will work some will not, but you can always adjust along the way.
Two, take action on things that will move you closer to your goals. What will you have to do in order to reach your goals?Do something on a daily basis that will you closer to that, which leads us to the next point…
3. Know Your Goals, Know Where You Are Going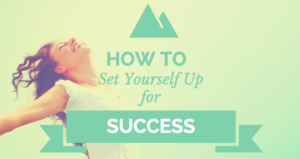 Know your overall goals for your online business. If you are doing this part time maybe you want to go full time with it. Maybe you want to be able to pay for that extra vacation by doing affiliate marketing… Maybe you want to create a blog that helps X amount of people with parenting tips…
Figure out your main goal. Map out where you are at point A, and know where you are going, point B. The road might not be straight but you have to know where you are going to be able to get there.
For me working for myself doing affiliate marketing has been an amazing journey. It has allowed me to stay home with my kids and not miss out on valuable time with them. For me having the freedom and flexibility to set my own hours is invaluable. I love what I do and spend a lot of time on my business, but I do it on my own terms.
That's what I want to help others with as well. To give tips, tools, and information about affiliate marketing, so that people like you can create a future where you are in charge of your own time. Obviously, you know what you want, what's important to you, maybe it's traveling, maybe it's more money, maybe it's… What it all boils down to though is being in charge of your own time, having the freedom to do what's most important to you.
Know what you want, know your goals and know where you are going.
Break Down Your Goals
When you have your main goal set, you need to break it down and figure out what to do in order to achieve that. If you have a financial goal, break it down and calculate how much you need to make on a daily basis.  Say you want to make $3K monthly, that's $100 daily.
If you sell a product that makes you $20 / sale, that's 5 daily sales.
What do you need to do to get 5 daily sales?
Do you have 1 sale per 200 visitors? Then you need 1K visitors daily to reach your goal.
Figure out how to get the traffic, the 1K visitors daily and you are on your way to reaching your goal.
4. Make Mistakes

What? Make mistakes?
Yes, we all do but learn from them!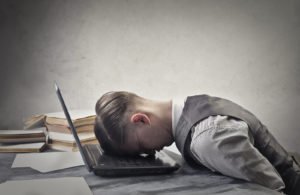 Over the years, I've made too many mistakes to count. I've spent so much time on projects that were complete failures. Was this all bad though? Although it did eat up a lot of my valuable time, I wouldn't be where I am today if it wasn't for these mistakes. Each failure has been a lesson. Costly mistakes, yes, but as long as I've learned something and moved forward in the right direction, I'm still on the right track.
One of the most valuable lessons I've learned the hard way, is to focus…
5. Focus
Back in the day when I first got started, it actually worked pretty well just getting an EMD, exact match domain, throw up some content and monetize it either with a product or ads. Say that I owned the domain bestbike.com, just by owning that domain I had an advantage ranking for the keyword "best bike". With just a few pages and posts I could be on the first page of Google dominating that keyword.
What this method created was a ton of small keyword targeted sites, usually not very helpful for the user. It was easy to rank but it also allowed a lot of small junk sites to rank very well. I'm glad Google keeps evolving and that this method is long gone.
For me, that meant that I owned over 100 domains. I didn't have that many sites but owned a ton of domains, I was kind of a "domain hoarder" lol. I also had a lot of sites. What this created was a lack of focus. I was juggling so many projects, that it was impossible to do something real well. I mean Le Bron James, doesn't play a little bit of basketball, a little bit of soccer, a little bit of baseball… you get the point. To be successful you need to FOCUS.
I learned that the hard way, a lot of wasted time…
Today I focus on a few sites. I'm a lot better today knowing where to put my focus and energy, then I used to be. Lesson learned!
I outsource a lot of the content for my other sites, this one itsVicky.com is my outlet, this is where I share my view on online marketing, my case study, what works and what doesn't.
That's just it, some things will work, some will not. You will be thrown some curve balls, it's how you deal with them, that will decide the future of your online adventure.
6. Push Through the Lows
Looking back at this year, there has been some low moments for sure, but I'm excited to see that the curve is pointing up, the future is looking very bright. That's NOT how I felt in January and February though when many of my websites got hacked. This site was NOT one of them and the issues are resolved so no worries.
It was a disaster, that I had no idea how to get out of. I'm not a techie. I enjoy creating WordPress sites, blogging and monetizing but when it comes to the techie part, I will hire a tech person to deal with the issues if needed.
When the sites got hacked, I lost money every day and Google penalized the sites, putting up a page that warned for hacked site.  The person hired to fix the problem thought he did, but somehow the hackers got back in and my tech person disappeared. I had to move the sites to different hosting… The issues kept piling up and kept going on for a couple of months, to be honest, I was about ready to throw in the towel.
Somehow I pushed through it. Hired somebody else, got the sites worth fixing fixed and got rid of some of them. Google reviewed and approved my sites and are giving them some good Google love.
Today those sites are doing better than ever I'm so glad I pushed through it.
If you have a bigger goal, if you know where you are going, then push through the downs and work your way towards achieving those goals!
We all have our struggles, looking at most websites you will see the good and the amazing results… but what did it take to get there…
One thing that helps me push through the lows are the people I surround myself with.
7. Surround Yourself with Like Minded People
Surrounding yourself with supportive like minded people are very important. My husband and kids are my rock, they are super supportive of what I'm doing. I love it and are super grateful for that. They don't really know affiliate marketing and online business though, that's where my other groups of supporters come in.
I like surrounding myself with like-minded people that enjoy doing what I'm doing, online marketing and affiliate marketing. It's not always easy to find though, working from home can be kind of lonely BUT I have my to go to community. A place where I can ask questions, throw ideas around, get feedback and views on different things related to affiliate marketing. Sometimes I just grab a cup of coffee and jump on the chat, to catch up with some old online friends. This community has been supportive and very helpful throughout the years, it's priceless to me!
8. Patience
To build a website and online business takes time. It's an ever evolving project that takes patience. I'm not always very patient, I want quick results like many of us wants, that instant gratification BUT with online marketing, I've had to adjust. I realize it takes time and patience is critical.
Look at this screenshot, it's the monthly income from my Amazon case study site. Talk about having to be patient lol. Since it's built on outsourced content ranking organically, it has taken some time for sure to see some traction. I'm glad I stuck with it though, I'm glad I was patient. Will be very exciting to see what the future will bring for this site.
9. Work with Something You Love
To be able to do the above work with something you love! If it's affiliate marketing, social media, driving a truck, being a teacher, doesn't matter as long as you do something YOU LOVE.
The great thing with affiliate marketing is that you can work with websites, niches, that you might just look at as hobbies, but you can really turn it into a business. There are sites about anything and everything. Maybe you love football, art, writing in general, gardening, decorating… You can create a site about pretty much anything, get traffic to it and monetize it. Don't chase the money, chase your passion! When picking a niche, pick something you truly love!
There it is, 9 Crucial Things I Learned About Affiliate Marketing over the Last 9 Years, what's your thoughts on this? I would love to hear from you feel free to leave a comment below.
Have a productive day,
Vicky