MLM Lead System Pro is an overpriced training package, packed full of information in the form of guides and videos that are of use to the serious marketer, but do not warrant the large price tag.
MLM Lead System Pro is not a package that you can purchase and then profit off easily.
The entire process of starting and maintaining a home based, online business is thoroughly documented, with numerous resources guiding you through every aspect from startup to marketing, but this is not a "business-in-a-box" or anything of the sort.
You will not be seeing quick profits as a direct result of subscribing.
MLM Lead System Pro
Program: MLM Lead System Pro
Price: fr. $49.97 – $149.97 monthly fee
Who Is It For? If you have found an MLM program that you work with and want to create leads and online awareness for, then My Lead System Pro might be for you. If you are looking for an online marketing program that is not related to MLM, then try this one out.
This is our MLM Lead System pro review…
Membership Levels
MLM Lead System Pro offers four levels of membership.
MLM Lead System Pro Academy: $19.97 monthly
MLM Lead System Pro Gold: $49.97 monthly
MLM Lead System Pro Platinum: $99.00 monthly
MLM Lead System Pro Master: $149.00 monthly, or $1499.97 annually
In addition to these membership options, these is also a three day trial available at the cost of $2. It is clear that this is not a scam, or anything near the sort. MLM Lead System Pro has a huge wealth of information to share with members, at a cost of just $2 you can judge whether this will be of any benefit to you.
You will soon find a host of resources in the form of video and written tutorials, guiding you through the setup of an online marketing endeavor, there is no "instant cash" to be made.
Commission Based Earning Only
The only way that you can directly make money with MLM Lead System Pro is if you are reselling the level of membership that you subscribe to. You are given 100% commission from the sale of a MLM Lead System Pro membership, and you are not allowed to sell any higher tier than you subscribe to.
Which means you are paying to promote the program…
It is clear that this is a pyramid-style infrastructure, making subscribers reliant on reselling subscription to the MLM Lead System Pro product itself. In actual fact MLM Lead System Pro uses many facets of their program to lead you towards buying products that would result in their own profit. The only form of monetization or product that is provided is the recurring commission that you are eligible to receive from the resale of the program.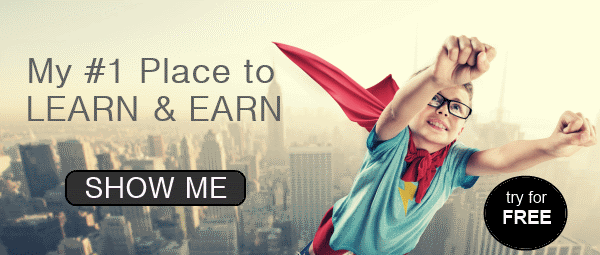 Basic Setup & Marketing
MLM Lead System Pro guides you through the setup of your website's landing page, your email campaigns and gives you instructions on how to market yourself via social media. The MLSP tools generate your links and there are video guides for each step of the way. External products and services are promoted from within the training but are not provided, with these systems being described as good to have but not essential.
Upon login you are presented with no less than 18 additional products that you do not have access to, but are urged to purchase nonetheless.
After going through most of the content available you will soon see that most of the information is just a push towards the focus of this program, reselling the program itself.
Lots of Info, Most of it Old
MLM Lead System Pro gives you info, most of which is slightly dated. All of which you can find freely online, given a few searches. If you are really intrigued, or have someone in real life that is pressuring you to check it out, then give the trial a go at $2 and you will soon see that this is just a MLM wolf dressed up in sheep's clothing.
Are There a Better Alternative?
If the thought of making money online excites you BUT the whole idea of the MLM structure and massive up sells and big amount buy ins turns you off, then I have a better solution for you.
I have to warm you though, there`s no HYPE. You will not see, the statements of "don`t miss this opportunity" or "make XXX amount of money within X amount of days".
It`s a very down to earth, realistic program that with step by step trainings will show you the following:
how to set up a website
how to grow the website
how to drive traffic to that website
how to monetize it and create an online income
They have great trainings and a great community!
You can connect and get help from members that have reached great success with their online business.
The best thing you can try it completely FREE to see if it`s for you or not!
You got nothing to lose, read my review and see if this is the program you have been looking for.
What`s your take on the MLM Lead System Pro? Is it for you? I would love to hear what you have to say about it below in the comment section!
Have a productive day,
Vicky