In this post we will talk about the basics when it comes to setting up your own site, how to Create a Site on Your Own Domain and Hosting. To have your own site with your own url like www.mysite.com you need:
Domain name
Hosting company
What to Think About When Getting Your Domain
There are a few things you want to think about when getting your domain.
What will your site be about?
Who will be your target group?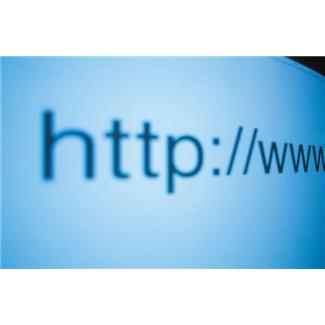 Now you can either go with a brand-able name or you can go with an EMD exact match domain.
A brand-able domain allows you to build a brand around your site. Example of this could be this site Mom Makes Money, I am building the Mom Makes Money brand around the site.
Another example could be Wealthy Affiliate they are building a brand around that name.
When it comes to EMD exact match domain, then you target your main keyword and put that in your domain, say your site is about "teach a dog to sit" then your domain would be teachadogtosit.com. That is not a brand you are targeting a keyword phrase.
There has been a lot of discussions about EMDs. In the past Google and other search engines would rank your site really high if you had an EMD. It could be an empty site, no content and it would still rank first page of Google cause it had an EMD.
Last year Google came down really hard on this, they wanted to get rid of these empty sites. There was a lot of talk that ALL EMDs were affected this is not true, EMD still works if you have good content on your site.
Where to Get Your Domain
Now you have an idea of what domain you want to go after. Where is the best place to get it? There are alot of options out there but I stay with two big ones when getting my domains:
These are reliable I have never had a problem and I have a few domains up my sleeve. In future examples we will be using 1and1.
.com .net .org ?
When you get your domain you want to end it with .com possibly. This domain is not always available then you have a few other options .net or .org.
Those are the only 3 I would go with .com .net and .org unless you want to target a specific country. I am originally from Sweden and I have a few domains ending with .se
I would stay away from the rest, the reason being is that the search engines look at this when ranking your site and the above will help your rankings.
If you want to learn more about domains and how to pick them read – how to pick a domain.
Who to Host With
When you have your domain you will need a host, to host your website. Again there are many options out there but I have used Hostgator for the last 5 years and never had a problem with them. They are realiable and very professional to deal with. They have a great support.
That would be my recommendation – Hostgator.
(If you are a Wealthy Affiliate premium member they offer free hosting as well, just wanted to mention that. )
Hostgator is easy to set up and you can get started here.
When you have your domain and hosting in place then you need to tell your domain service where your site will be, where it will be hosted. You do that by changing the DNS settings in your 1and1 account.
When that is done you will head over to your host, Hostgator and install WordPress.
I will show you exactly how to do this so no worries.
These are the steps again:
Get Your Domain
Get Your Host
Change your DNS settings to point to the host
Install WordPress
If you have any questions at all feel free to leave them below,
Vicky,
Member of the Wealthy Affiliate