When you have your site in place there are different ways to get traffic to your website. On this page we will be talking about free methods to use to get more visitors.
No visitors, no sales… right?
Getting traffic is something that you can control, something you can learn the basics of and put to use. The key here is consistent work, Internet marketing is a numbers game.
The more traffic… the more leads… the more sales…
6 Ways to Get Free Traffic to Your Site
1. Organic Listings
Organic listings is when your site shows in Google and the other search engines for a specific keyword. To get organic listings is totally free and a great way to get lots of traffic to your site.
Say that your site is about "get a dog to sit" then you want your site to show when people type in "get a dog to sit" into Google. You want to be on the first page of the search engines for that phrase so that the visitors pick you over your competitors.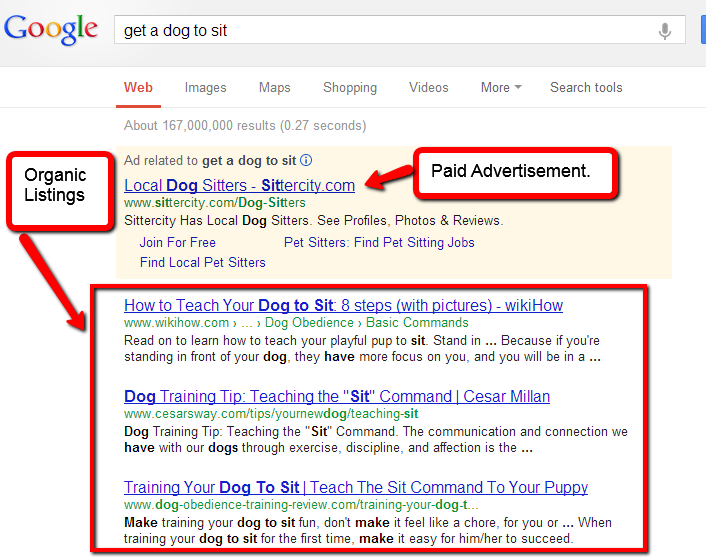 So how can you do that? How do you get on first page of Google?
Without getting into too many details you need a quality site with relevant content targeted for specific keywords.
There are two main factors – on page SEO (search engine optimization) and off page SEO (search engine optimization.)
On page SEO –  is what you do on your website, how you write the content what keywords you use and so on.
Off page SEO –  is what you do off page to get people to notice your site. The search engines see when other people link to your site, that is kind of like a vote for your site.
To read more about organic listings, keywords and competition read the blog post ….
2. Article Writing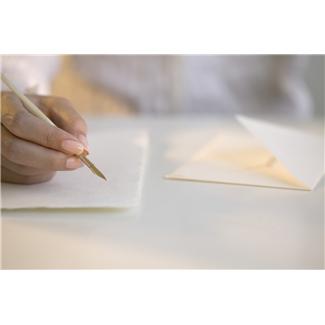 Another great way to get traffic to your site is to write articles and submit them to article directories. The directories will allow you to link back to your own site and that is how you get the traffic.
One of the reasons why you want to use article directories and post your articles there is to "ride" on the popularity these sites. The search engines already love them and rank their content well.
You might here people talk and say that article marketing is dead… I can say it is not what it used to be but it still bring me lots of good traffic.
You post an article, if that article rank well (and there are things you can do to improve the ranking) then that one article will bring you traffic for a very long time.
This traffic adds up over time…
Some article directories you can post to are
Click here to see my whole list and some other good tips for article marketing.
 3. 2.0 Sites
This is the explanation of 2.0 sites from Wikipedia:
"The term Web 2.0 was coined in 1999 to describe web sites that use technology beyond the static pages of earlier web sites."
These are similar to article directories in the way that you can submit your content with links back to your own site. You usually have a lot more freedom with these sites you can add pictures, videos, polls and a lot of other features depending on what 2.0 site you use.
Some 2.0 sites that I have tried and have had good result with are:
 4. Social Media
I am sure you are active on some of the many social media sites that are offered today. For some this is a great way to get traffic. You build a follow for your niche and with just a tweet, post or pin your message is send out to your followers.
I have found social media be better for some niches than others.
The most common social media sites today are:
 Twitter
Facebook
Pinterest
 5. Videos
Another great way to get traffic to your site is to use videos. Taking advantage of famous sites like YouTube again let you "ride" on their status in the search engines. Video directories like YouTube also have a their own massive searches.
In fact YouTube has more searches than Google does.

So not only does videos rank well in the search engines but they can also get good traffic from within YouTube in this example.
Read our post – how to rank YouTube videos.
6. Forum Signatures
Another way to get targeted visitors to your site is to interact in forums related to your niche. You want to provide value when you do this. You want to offer help and become an expert in the niche that you represent. Most forums allow you to add a signature in the bottom of your messages with a link back to your site.
To find forums in your niche type in "niche + forum" in the search engines and I am sure you will have a few to pick from.
This was 6 Ways to Get Free Traffic to a Website – what is your favorite way to get traffic to your site?
If you have any questions at all feel free to ask away in the comment section.
Vicky