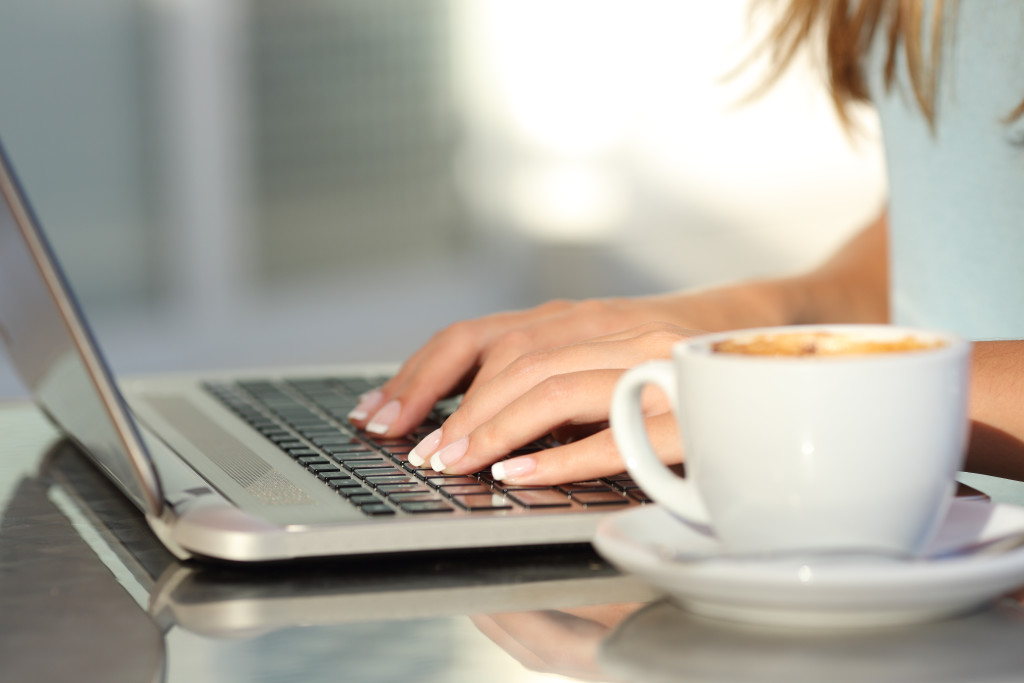 Last week one of my writers wrote an article – Web Content Writing Tips for beginners, I asked him to write up some more tips, thanks Ollie.
How to Earn Money Writing Articles
Surprisingly, it is actually very possible to make a bit of extra money on the side by writing articles online, and some individuals even make a full time job out of writing content about topics they love. Whilst you may find it hard to earn money writing articles to begin with, there are plenty of ways to start earning. We'll be giving some tips in this article.
Writing for Yourself
The dream for many content writers is to be completely dependent on his or her own content. Whether you plan to open up your own blog, or write content and share it via social media, there are ways to turn your own content into a profitable business.
If you plan to start your own blog, we'd suggest first setting up a free sub-domain on a website such as Siterubix through WA, you will get a free WordPress based site. From here you can start to write, and if it becomes popular you can then purchase your own domain name to move to.
To make money from the content you write, you'll need two things – monetization and visitors.
To get visitors, you need to right content that's engaging and shareable. You can share it on online forums, message boards or social media. Even just sharing your content with friends and family can help to grow your visitor base, and anywhere is a good start.
To truly grow a large viewer base, you'll need to learn how to network with others, and even pick up a few SEO and marketing tips. You don't have to spend any money on advertisements, but you do need to be internet savvy to stand a chance at making it as a standalone blogger.
When it comes to monetization, there are a few routes to take. The two most popular forms of web monetization are affiliate deals and advertising. By placing ads on your website, you can make anywhere from a few cents to a few dollars per click.
With affiliate deals, you can earn commissions,  per sale you make through your page. This is a great opportunity for anybody who enjoys reviewing products that can be purchased online from places such as Amazon.
Writing for Others
Writing for others is usually a faster, way to bring in income from your articles, but it still takes patience and time to build up a portfolio decent enough to make you worthy of hiring. There are many places you can look for jobs online, but as a new writer it's important you look for trustworthy places you are guaranteed to be paid.
One such place are online work platforms such as oDesk or Elance. Both of these offer platforms where clients can hire contractors at agreed prices. You'll be able to find plenty of writing gigs on this website, although you may be bidding amongst many other writers if you do not have any prior experience.
Another option is to look for websites you enjoy reading and see if they are hiring. If, for example, you are a fan of Engadget, you could potentially look for a similar website with a smaller following. A simple search for "tech websites" can turn up some great results. Many content portals like Engadget provide plenty of job opportunities, and if you send out enough resumes, you may just get a reply back.
Be Passionate
If you've got into online writing solely for the money, then you may find it very difficult. Earning your first dollar could take weeks, or even months. However, if you are passionate about what you are writing, the enjoyment of writing your content should come before the aspect of earning money.
Once you've built up a strong CV of content you've written online, it will be much easier to pick up jobs. You'll also find that clients are constantly looking for passionate writers, so it's very important you pick something to write about that you truly love.
Hopefully you'll be able to earn money writing articles within a few months of writing, but it takes a lot of time, dedication and patience to truly make it as an online content writer. Keep that in mind and you could have a lot of potential ahead of you.