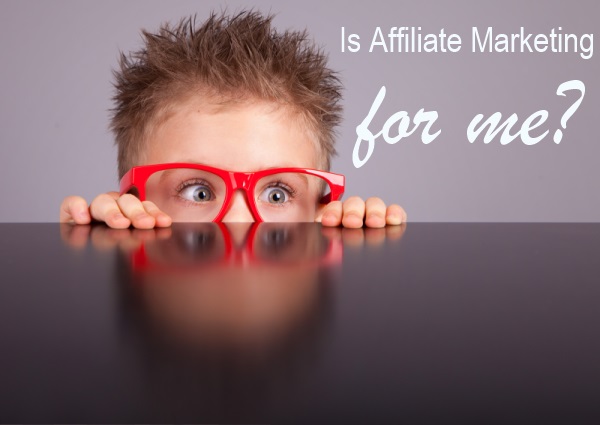 Fridays with Vicky 17
Have you considered affiliate marketing and are asking yourself, is affiliate marketing for me?
You find it intriguing to build websites on a topic that you enjoy and make money with it too.
Let`s see if I can give you some clarity…
Does any of these personalities remind you of you? You don`t have to be there yet, but do you see yourself there in the future?
If you do, you might want to give affiliate marketing a try.
10 Personalities That Should Consider Affiliate Marketing
The Leader
Always finding a way to make things work. Affiliate marketing is not an option, it is happening. The leader takes front seat, learn, take action and adjust along the way. The leader is not afraid to "claim" her/his site with a picture and personal about me page.
The Quiet Leader
The quiet, mystical, inspiring leader that will make wonders happens behind the scenes. The quiet leader works "under cover" has no need for the "fame" or front page picture of her or himself. This quiet leader makes things happen though, you might not hear about it, but she / he is the real deal.
The Helper
Always kind and eager to help others. Love to build affiliate sites on topics that are not only interesting but that serves a purpose and help others. The helper has a genuine interest in helping others on a selected topic. The helper loves the comments that comes in to the site because s/he will get a chance to help even more.
The Website Builder
Love to build websites, think that the word WordPress is commonly used among all. Has a genuine interest for html, coding, CSS. Might not know all of that today but would love to learn it. The Website Builder also knows how easy it is to build a site, takes only minutes. The website builder loves to dress the site up with coding and only use WP plugins if needed.
The Google Analytics Fan
Love the numbers and analyse things before the numbers are even starting to come in. Google is not the home screen but Google Analytics is. In an online world with algorithms that is sometimes hard to understand, numbers makes sense to the Google Analytics fan.
The Debater
Never backs down from a debate, love the intellectual challenge. The debater`s favorite part about affiliate marketing is to answer the comments that`s coming in on the site, it gives her a chance to debate.
The Writer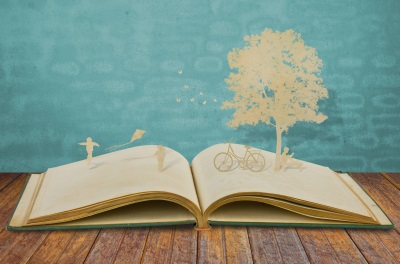 Love to write, has a passion for writing. Affiliate marketing or not the writer is writing. Hopefully the writer understands the value of this trade. We pay writers lots of money for well written content doing affiliate marketing. If you`re a writer, half the battle is won with affiliate marketing.
The formula is easy;
Well written content get ranked within Google and other search engines.
Well written content attracts visitors to your site.
Well written content convert visitors into subscribers, members, customers what ever you want them to do.
Well written content makes the visitors wanting to come back.
The Adventurer
Ready to take on new challenges, explore and dive into the unknown. If affiliate marketing is new to you this will be a fun new adventure. There will be ups and downs but the rewards can be amazing. The adventurer never backs down from a challenge.
The Entertainer
Wants to make others feel good. With the entertainer around life is never boring. The entertainer will probably choose an affiliate site that makes others happy, that makes them laugh that makes them entertained. This is a fun person to hang around.
The Entrepreneur
Is ready to make affiliate marketing happen. S/he read the "4 hour work week" already and are just trying to figure out a way to make the new lifestyle a reality. The entrepreneur is smart and personal and likes living on the edge.
Did you find a personality that you can relate to? Or maybe you are a mix of many of them. I know I am.
What Are Your Goals and Dreams?
Another thing to consider when asking yourself  "is affiliate marketing for me" is where you are in life today or rather where do you want to be in a few years?
My dream was:
A flexible schedule so that I could spend quality time with my kids
To work on my own terms
Be my own boss
Make a living from home
This might not be what YOU want but I believe if I made my dream come true so can you. I used affiliate marketing as  a tool for it to happen and you can do that as well.
Where Are You Today?
Is any of the below true for you?
College student – are you in college but the thought of a 9-5 scares the "beep" out of you.
Drop out – you dropped out of college and now you are trying to figure out a way to create a future for yourself.
Pregnant – are you pregnant or your wife/girlfriend is and the thought of leaving the baby long hours of the day with somebody else is heartbreaking.
Parent – are you a parent that want to spend more time with your kids. Do you want to be in control of your time AND bring in some money to help with the family expenses.
Stay at home parent – are you a stay at home parent that want to spend time with your kids AND bring in some cash, to feel that you contribute financially and help out with the family expenses.
Retired – are you retired or on your way there and want to have something to do that is not only fun but also brings in some money.
Maybe you have heard about making money online and you want to find out if it is for you or not. Maybe you have always had a dream of working for yourself…
If any of this relates to you, then affiliate marketing might be your solution. Think of this…
Where Do You Want to Be in a Few Years?
If the answer is to be in control of your own time, bring in money from home and work for yourself then check out where I got started with affiliate marketing.

I believe that you have the power to choose your own lifestyle.
I believe that if you want to work from home, with flexible hours it can be done with hard work.
The way I did it was with affiliate marketing.
I hope you found this article helpful – Is Affiliate Marketing for Me? 10 Personalities Who Should Consider Affiliate Marketing. I would love to hear what you think, please leave a comment below.
Have a productive day and a great week!
See you next Friday,
Vicky
Next week`s post – How to Make Money with Amazon – Get Started Part 1
P.S Thought I would let you in on some good and bad going on in my online business
Worst Online Happening This Week: My Adsense income was down for one of my sites, have to figure out what`s going on with that…
Best Online Happening This Week: Found a new writer for another site, yeah hope she works out.