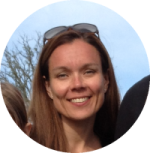 Congratulations you made it to day 6, our last and final day with this e-course.
Like I said yesterday though, this is only the beginning, this is when it starts!
I want to take the opportunity to thank you for taking the time to hang out with me the last few days. Hope you`ve learned a thing or two as well.
Today we`ll talk about traffic, visitors to your website. I`ll go through 5 different ways you can get traffic to your website.
To be able to make money from your site you`ll need visitors/traffic to your website. There`re many ways to get these visitors here are a few examples:
Organic Listings within the Search Engines
Forum Signature
Social Media like Twitter and Facebook
YouTube Videos
Article Marketing
1. Organic Listings
Earlier in this course we`ve talked about keywords and organic listings. This is something you want to work with at all times, getting your website content to rank within the search engines.
This is something that you should work with on a regular basis. Creating and submitting content weekly will get you noticed in the search engines. The more quality content you submit to your website the more chances you get the search engines to notice you.
The search engines will also notice a pattern from your site if you submit content on a regular basis.
You want to master organic listings and one or maybe two others at the time. Figure out what works for you.
2. Forum Signature
Another way to get traffic to your site is to participate in forums. By participating and helping other members with their issues and questions you can build a good reputation.
You can become the "to go to" person within a specific niche. By doing this you also build trust and people will take your advice and recommendations.
Most forums will allow you to add a signature at the bottom of each of your posts. This is how you can get traffic to your own site.
Using forums can be a good way to interact with people in your niche and get targeted traffic to your website.
3. Social Media
Creating a following on social media sites like Facebook, Twitter and Pinterest can get you some good traffic to your site as well. The benefit of having a big following is that with a tweet or pin you can reach YOUR followers with information or an offer.
There`s another benefit of using social media and that`s that the search engines "crawl" these sites on a regular basis which means that they can find your tweet for example that`ll bring them to your site… a quick way to get a new post or page noticed.
4. YouTube Videos
Here is a graph comparing searches in Google and YouTube.
Google is the blue
YouTube the red

There are a lot of searches on both and at one point more searches on YouTube.
Creating videos and submitting them to YouTube is a great way to get traffic to your website.
Not only will your videos rank in YouTube but they also rank very well in Google and other search engines. The reason is that when you submit a video to YouTube you kind of ride on their popularity.
When submitting your video you are also allowed to submit a link back to your website, you can do that in the content/description section or the animation section.
Now don`t think you have to be a video expert to do this. I have most my videos done for me… there are very affordable places where you can get your videos. Or you can create simple screen cast videos.
5. Article Marketing
Article marketing used to be one of the best ways to get traffic, today this is a method I have moved away from and focus more on creating great content on my own website.
It is a traffic source worth mentioning though.
You can also submit articles with other blogs, so called guest posts, and that can help you with traffic as well.
That was 5 ways to get traffic to your site. 
Now What?
You`ve now been through this 6 day course + the certification level 1 over at Wealthy Affiliate. You`ve created your own website and you`ve accomplished a lot.
Be proud of yourself, well done!
But we have only been scratching the surface… there`s a lot more…
We talked a little bit about traffic today, what`s next?
Let me show you what the certification level 2 looks like over at WA.
Your Own Domain, Your Brand, Traffic
Building Out Your Website Theme Based Content
Setting Up a Domain Specific Email Account
The Traffic Breakdown
Making Use of Visuals
Getting Crafty with the WordPress Editor
Understanding the Low Hanging Fruit
Making Face as a Real Person
Amplifying Your Google Love With Authorship
Boosting Your WA Ranks
Some pretty powerful stuff…
There`s plenty more, total of 5 certification courses…
The certification courses is just one part of what WA Premium offers.
Yes, the first certification course that we have done is free, if you want to do the rest of them you have to sign up as a Premium member. Premium unlocks everything, all training, private messages, live webinars and more…
Do you have to go premium with Wealthy Affiliate to create a successful business?
No,  but premium will help with the training, the support and community. Interact in chat can be very helpful and you can get your questions answered directly for example.
I`ve been a premium member for 7+ years and to be honest, I would not have been as successful as I am today if it wasn`t for it.
I want you to start making money with your site as soon as possible… I want to help you get going…
If you choose to go premium or not, I am here to help you in the right direction, as always feel free to contact me.
Day 6 – To Do List:
Lesson 10 over at Wealthy Affiliate – Your Next Steps
Will you sign up for Premium?
If you have any questions at all feel free to contact me,
Thanks for hanging out with me these last days, feel free to email me any questions, ideas or suggestions on how to improve this 6 Part Course. I appreciate any feedback.
To Your Success,
Vicky
vicky at itsvicky.com