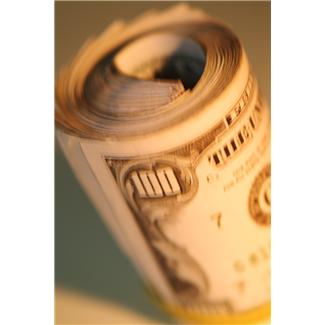 Do you have a site and now you are looking for ways to monetize it, you want to learn how to make money with a website?
Or you might be completely new to websites and online businesses and want to find out if it is possible to make money creating websites?
This will be a basic guide on different ways to make money with your site. Even though you have done this for a while you might get a few new ideas…
This Is What We Will Be Talking About
Who is your target group
What is your visitors looking for
Affiliate programs
Amazon products
Ad programs
Create your own product
Who Is Your Target Group?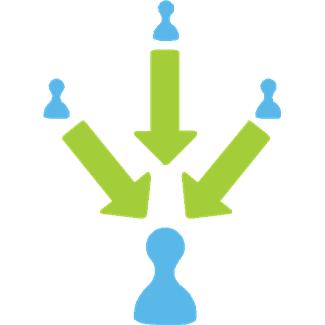 The first thing you need to do is figure out who the website is for? Who is your target group. Let me give you an example, one of my first sites were about easing the pain for colicky babies. So who was my target group in this case?
A woman, 24- 35 years old, mother…
I created a profile around the "typical visitor". To be able to do that I hung out in forums where they hung out. I read everything about colic, I read every question site like ask.com …  to figure out who my customer was.
I could also analyse the sales, when the sales had peaks when the sales were slow…
When I had figured out who the target group was I could focus my content on that group. I could write for them, I could connect with them.
Who is your customer?
What Is Your Visitor Looking For?
When you have identified the typical visitor you need to find out what they are looking for, what problem can you help them solve?
So in the above case the mothers were not necessarily looking for colic drops they were looking to solve a problem and that could be….
help ease the baby`s colic pain
feel like a good mom, help her solve the problem
take the stress off the whole family by having a happy not crying baby around
The colic drops were just the "tool" to help the mother feel good about her self, help the baby feel better and take the stress of the whole family.
Give the visitor what they are looking for, solve their problem!
So when you have figured out what it is your visitor wants, then give it to them. In this case it was a physical product, but it can also be information in the form of an e-book. It can be a software and it can also be providing information on your site and then post ads on there to help them find what they are looking for.
1. Affiliate Programs  
How Do I Make Money From Affiliate Programs?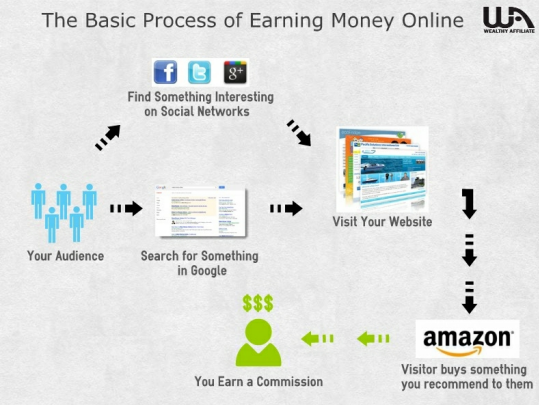 You get traffic to your website using methods like SEO, article writing and social media.
On your site the visitor click on one of your affiliate links that takes them to  Amazon for example.
The visitor makes a purchase on Amazon.
You get paid, you make a commission.
How to Find Relevant Affiliate Programs to Your Site
I used a review page for my colic products. I compared 4 different colic products. I used products from Amazon but the big seller was from the leading colic ease company and they had their own affiliate program.
I found that program by typing in "colic + affiliate program" in Google. So type in "keyword + affiliate program" to find specific programs for your niche.
This is a great way to find relevant affiliate programs to your site.
Another way is to partner up with the biggest affiliate networks out there. Each program offers thousands and thousands of products for you to promote. Here are a few examples of these networks that I use myself.
Commission Junction
Linkshare
ShareaSale
Then there are niche specific networks like Markethealth.
Starting out Clickbank is a good one, they offer up to 75% commission. They market mostly e-books and to be honest there is a lot of junk BUT you can find your golden nuggets and that is what you want to do. Clickbank – how to find your golden nugget.
2. Amazon Products

Like I mentioned I also used Amazon. The problem I had was that I was targeting low cost items, the colic ease products were not very expensive. When you start out with Amazon you start with a 4% commission so that would not make me rich….
The key with Amazon is to target more expensive items. Doing that you can make good money. Another thing that is also great with Amazon is that as long as you get the customer there no matter what they purchase you get commission for. So say you promote a colic ease product but they buy a set of car wheels… you still get paid :).
3. Ad Programs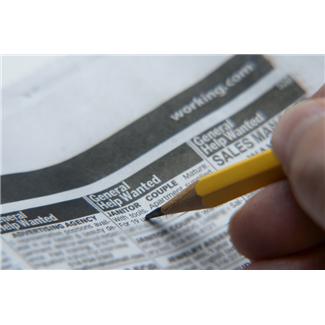 There are many different Ad programs that you can use on your website but the most common one is the Google Adsense program. You sign up with Adsense, get the ad code and post it on your site. When people click on your ads you get paid.
Can you combine Ads and Affiliate Products?
Yes, you can have both ads and affiliate offers on your site. I have sites that are plain ad sites, I have sites that combine ads and affiliate programs and I have sites that are plain affiliate sites…
The best way to find out what works best for your site is to try it out and track the result.
When it comes to Google Adsense you are allowed 3 ad blocks on each page. Use them so that the visitor get a good experience.
There are many plugins that you can use with WordPress to make your ad blocks appear where you want them to. I personally use "quick adsense" and this allows me to control my ad blocks from one page instead of copy and paste the ad code in manually in each post and page. Great plugin.
Some other Ad programs to use are:
4. Create Your Own Product
Say you have your niche but you can not find a good product to solve your visitors problem you can always create your own. If you are brand new to internet marketing I would not suggest that you start here. I would get some experience first and then get into creating your own product.
If this is something you are interested in I suggest reading this post about Product Development
I hope you found this helpful if you want some more ideas I created a blog post called
What is your favorite way to make money with your website? Feel free to leave a comment!
Vicky