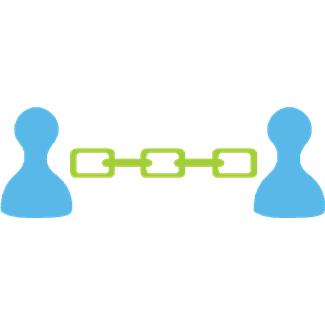 This was written in 2013 and are no longer accurate for a 2016 take on backlinks read "are backlinks dead?"
Are you trying to rank your site in Google and other search engines? Using off page SEO will help you with that. There are many things that you can do to help the search engines notice your website the best thing is to use both on page SEO and off page SEO.
Now I assume that you have put some content up on your site using the on page SEO suggestions that we talked about, you can read it here.
Off page SEO is everything we do off our own site, makes sense right. So if we write articles and post a link back to our site, if we use social media like Facebook, Twitter, Pinterest and point a link back to our site this is all off page SEO.
We want to help the search engines notice our site and see the value in it. Every link back to your site is kind of like a "vote" for your site saying that it is important and that it provides value.
The search engines are getting very smart though and they will come down on you if you try to "gamble" the system. The links back to your site have to look normal.
So what are some ways that we can add these links in a natural way to our sites.
Here are a few examples for you:
Articles
Social media
Videos (youtube videos for example)
Forum posts
These are not only "votes" for your site and will help you rank in the search engiens they will also bring you traffic. These 4 methods can bring you more visitors to your site.
Articles
A great way is to write articles and post them to article directories. When you do this you are allowed to link back to your website. You write helpful articles and point them to a relevant post or page on your website.
Links in relevant content like this is very powerful and the search engines value them.
Social Media
Social media is another good way to get the word out. The good thing with social media is that the search engines "crawl" them often which can lead them back to your site and notice it.
There are many different social medias that you can use and get traffic from. Some of the most popular today are:
Facebook
Twitter
Pinterest
Linked in
Digg
StumbleUpon
The list goes on…
YouTube videos
Videos are another great way to get traffic and a link back to your site. The other good thing with videos is that they rank well in the search engines. Depending on your lots of people search YouTube itself for information. Infact there are more searches on YouTube than there is Google so don`t underestimate the power of videos.
Google vs YouTube

Forum Posts
You can also participate in forum and other medias and in your signature you are often allowed a link back to your site. This can be very effective if you network with people in your niche. This will also bring you very targeted traffic.
There you have 4 great ways to do some off page SEO and get not only good natural backlinks but also get some targeted traffic.