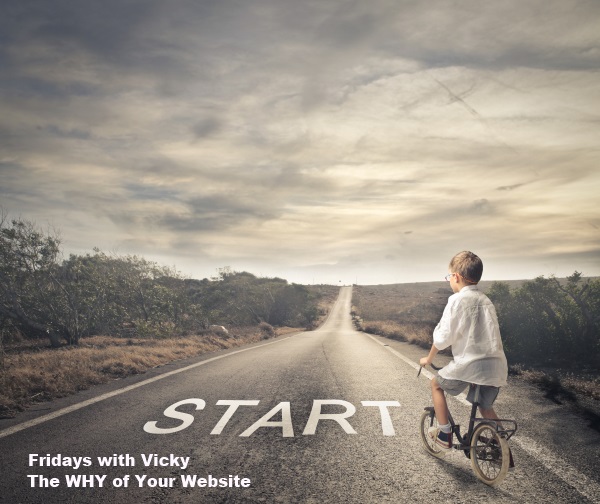 Fridays With Vicky 4
I was doing some research online and ran into a guy called Simon Sinek. He has lots of great ideas, (I share one of his TED videos below).
He got me thinking of my WHY and my purpose of this and my other websites.
When starting out with online marketing or affiliate marketing there is a lot of focus on the money, how can I get money, I want it… yesterday…
I am guilty, I was very focused on the money starting out… because I didn`t have an income. I NEEDED the money. What I found though was…
There Are NO Overnight Magic Push Button Money Making Programs
When I first started out I was chasing the next big thing, the ONE thing that could help me make money fast, what was the SECRET… that was big back then the SECRET of making money… lol.
Let me save you a lot of time…
… and money…
There are NO "push button" make money systems – There are NO secrets.
There are plenty of Scams, that will take your money leaving you with hope of overnight success… but NO I have not found one single system that have made me rich over night.
If a system like that existed, everybody would be using it, right.
That does not mean that you can`t make money online. In fact you can make a lot of money working online doing affiliate marketing for example.
BUT, you have to have realistic expectations.
You have to realize that it will take time and it will take hard work, especially in the beginning.
There are so many people that give up, right when they are at that tipping point of actually making some money.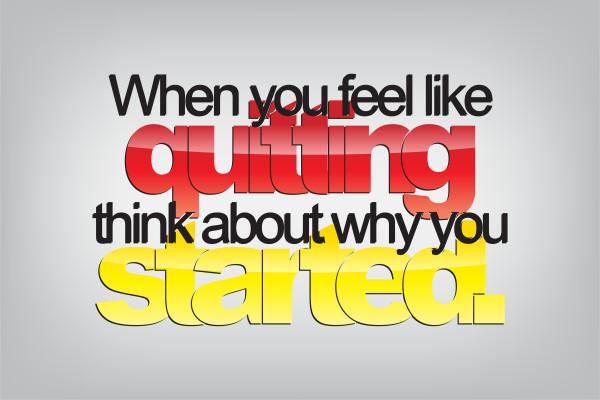 When you first start out, it is like somebody is testing you if you are in it for the long run or not. I have read so many stories of people on the verge of giving up, get their first sale and then there is no turning back…
But you have to decide if you are in it for the long run. Your first sale might take 2 weeks or it might take 2 months or even 6 months… If you are in it for the long run, persevere and push through, you will make it.
So if we can agree on no overnight success magic programs, then how do you get there? How do you get to earning your first money online or more money online.
Get Help From People That Has Done What You Want to Do
The way I did it was that I joined a community with a training center. They had a step by step system in place that I could easily follow along. It showed me exactly what I needed to do to set up a website, how to make money but best of all they have a very active community. I could get my questions answered right there and then.
I am still part of the community and I hang out with people in chat almost daily, successful entrepreneurs that are willing to share their knowledge
I am not saying this same system or community is right for you, but find a step by step program, not a get rich quick scam, that can put you on the path to success. If you are interested to see what community I am part of I will give you a link at the bottom of the article, want you to finish reading this first :).
When you have gotten your site set up, you have figured out what you want it to be about, that`s when the fun starts.
What`s Your WHY?
You need to figure out the WHY, for your site? WHY are you setting up the website?
"to make money"
Sure, but don`t let that be your WHY, go beyond that and you will be much more successful at what you are doing. I promise.
One of my first sites was about infants with colic. If you have a child that had colic you know exactly how heartbreaking that can be.
At the time my youngest was little and every time he would cry with stomach ache I was willing to do anything to stop the pain and make him happy.
My WHY for that site was not to make a ton of money. My WHY was to help parents that were in a similar situation I was, I wanted them to find a solution to help their child with their colic.
Did I make money with the site, I sure did because I helped them solve a problem.
Figure out your WHY, help people solve a problem and the money will come.
At the beginning of the article I promised you a video from Simon Sinek, his TED talk – start with WHY. It`s worth watching,
I also promised a link to the community that I am part of, here is more about that.
What is your WHY, please share with us in the comment section below!
Have a productive day and a great week!
See you next Friday,
Vicky
Next week`s post – Tips to get your website visitors to come back,
P.S Thought I would let you in on some good and bad going on in my online business…
Worst Online Happening This Week: Knock on wood, it`s been pretty good this week.
Best Online Happening This Week: Got a writer hired for my 2015 site. Here are some tips on outsourcing .