Fridays With Vicky 6
This week I have been doing some online research. I reached out to the Wealthy Affiliate community, that I am a member of, and got an overwhelming response.
I asked a question in one of the "class rooms", actually the first time I have used that "ask a question" feature, and got so much help.
I had one lady getting back with me saying…
You don`t know me, but thank you, for all the help you have given me.
Now this is not a Wealthy Affiliate sales pitch (although I enjoy the program very much :). But it got me thinking of how we touch peoples life, make them happy, make them upset, make them close the screen or continue reading and agreeing… and we don`t even know about it.
It is easy to address the comments and emails that we get, but the majority of our website visitors will not comment or send us a message.
That`s why a tracking tool like Google Analytics, is so helpful, to track all the hard core data, like page views, bounce rate and so on. But it`s a lot harder to catch how our visitors feel, if they connect with the site.
What Buying a Car Taught Me About Returning Visitors
This is of course not just in the online world. This got me thinking of cars salesmen, not sure why lol. A few years ago my husband and I were looking for a new car for me. We went to a few places, but there were two sales men that stood out from the crowd. It had really nothing to do with the company itself but the person we were dealing with.
Car sales man #1 was super pushy, he went on and on about trying cars. We tried one out and thought it was a good car. I said to my husband let`s go home and discuss it. The salesman said that if we take the car home today, right now, he would give us a great deal. No thank you, we want to talk about it, I said.
He would not give up he kept going on and on … he would have done anything for us to take that car of the lawn that day, and made that sale. The result; they sold 0 cars, he made 0 commission and I am never ever going back to that place again.
Car sales man #2, listen to what we wanted and needed. He showed us a few different options. We weren't completely sure which car that we wanted. We had the kids with us one time… yeah no car shopping with kids is easy.
After a couple of visits at the car dealer ship with the same sales person every time, we decided on a car. He called and followed up, he checked on us/the car so everything was working the way it should. We loved his service.
Last fall it was time for both us to get new cars. Guess who we went to? Yes of course, to sales man #2. Result, 3 cars sold in a few years.
How Do You Treat Your Online Visitors?
That got me thinking of online relationships but also on sales and recommendations that we do through our websites.
When people visit your site are the met by ads and sales pitches everywhere or are they met by helpful content and value? Is your site a place that your visitors wants to come back to?
When first starting out with online marketing, it`s not uncommon to wanting to make some money, right. For that to happen, you need visitors.
So forget about the ads and pitches, money and monetization until you have people visiting your site. Main focus should be getting visitors to your site and get them to stick around.
Give Your Visitors Reasons to Stick Around
So what are some things that you can do to make sure you give your visitors a good impression of your site?
Easy to get around – Make sure that your site is easy to get around. You also want to make it easy for your visitors to search and find things they are looking for.
Visually appealing – You want to make sure that your site is easy to read. Break up the text into paragraphs. Black text on white background is easy to read. Add in relevant pictures and videos.
Load time – Don`t overdo it with flashing ads and pictures and fancy themes that takes a long time to load. One of the most frustrating part that makes people leave, is if the site doesn`t load fast enough.
Be honest and real – You don`t have to reveal your whole life story but the stuff that you do reveal make it honest and real.
Trust – Is a very important factor. If you build up the trust with your visitors and they become to trust you, your content and recommendations, then you are in a very good place.
Be patient – Don`t just throw up a sales pitch on your site. Create helpful content that will benefit and help the reader. Be patient if they have questions or need help with something.
Communicate – If your website visitors have questions answer them. If they ask you to address a subject, if it is related to your niche consider it.
Get People to Come Back to Your Site
What makes you go back to a site, yourself?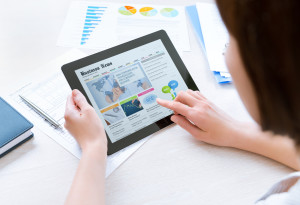 Here are a few things that bring people back to the same site over and over again.
Clear Message – Your site should have a clear message what the site is about. If it`s about dog food, make that clear. It should also be easy to access and get around.
New Fresh Content on a Regular Basis – News sites are visited daily of millions of people. I check out usa today daily for example, they provide new fresh content multiple times a day.
Specific Interests – This could be a niche related site that has regular updates. If you are interested in makeup for example do you visit a makeup blog regularly? Doesn`t have to be makeup of course could be any interest.
Membership Sites  – If you are a member of a specific site, you will go back and visit that site frequently. It can be a chat or a forum where you interact with members for example. I enjoy WA so I visit that site almost daily.
Newsletter – If you are signed up to a newsletter or email list and get news and updates. You might click through occasionally to see what`s going on.
Product Sites – If I do any online shopping I often compare prices with Amazon. People return to websites that offer good deals or a discount on products.
Now, we have an appealing site and personality behind it + a site that people enjoy and want to come back to.
I would love to hear your favorite tip of getting visitors to come back please share with us in the comment section below,
Have a productive day and a great week!
See you next Friday,
Vicky
Next week`s post – 6 Ways to Increase Sales
P.S Thought I would let you in on some good and bad going on in my online business…
Worst Online Happening This Week: Didn`t get much done… President`s day and snow days… only left two days for me to work…
Best Online Happening This Week: President`s day and snowdays… I know it`s mixed feelings, but I got to spend a lot of time with my kids :).