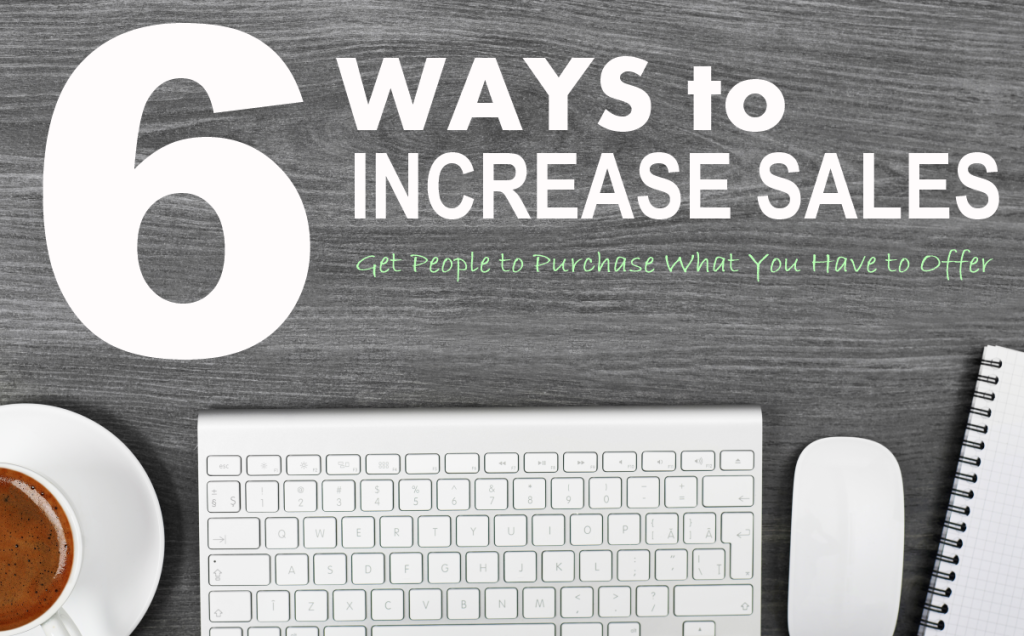 Fridays With Vicky 7
Last week I was talking about, how you can get your website visitors to come back to your site.
How you by building a relationship with your visitor and have a functioning, tasteful site make people want to come back to your site. So when you have all that squared away and you have visitors coming to your site, then it`s time to monetize the traffic and start making some money.
This week we will focus on:
6 Tips to Increase Your Sales and Get People to Purchase What You Have to Offer
1. Get the Right Visitors to Your Site
One of the most important thing is to get the right, targeted visitor to your site. I would rather have 10 visitors that are interested in what I have to offer, than 1000 visitors that has no interest and will leave the page within a short period of time.
If you have a site about baby gates, but your visitors are looking for garden gates then you are not getting the right people to your site. If I am looking for a garden gate I will not purchase a baby gate from the site.
The way you can get highly target visitors is by using keywords that target them. In this case, you can write content targeted keywords like, "best baby gate", "safe baby gates" and so on.
Make sure that the keywords, that you target are highly related to your offer.
2. What Do You Want Your Visitors to Do?
It might not be to purchase a product. It can be to click an ad or to sign up for my newsletter, for example. Whatever you want your visitor to do it has to be clear, where you want them to go and what you want them to do.
If the goal is to make a sale, do I stir my visitor in the right direction? Am I providing them with helpful information, so that they are ready to make the purchase? Am I helping them solve a problem?
Simply throwing up a product Amazon ad, with unrelated content will not help your visitor, and you will probably not convert very well at all.
But, if you write a review or if you talk about a specific product in a blog post adding a highly relevant Amazon product can be a great fit.
3. Do You Deliver in a Package/Format That They Want?
When it comes to physical products, like the baby gate, if people are searching for that, then that`s usually what they would like.
If somebody search for "how to get my infant to sleep" then it`s not so obvious. The solution to that problem can be many.
The solution can come in form of a physical product like a swaddle blanket.
The solution can also come in the form of information or e-book, "5 Tips to Get My Infant to Sleep through the Night".
The solution can be a video that goes through different techniques, on tips how to get your baby to sleep.
The solution can be a CD with calming music.
Find out WHAT your visitor wants and HOW they want it delivered.
4. Reviews Work
A great way to convert traffic into sales is to direct your visitors to review pages. Well researched products, where you help your visitor make a decision if it`s what they are looking for or not.
Reviews also rank well in the search engines, because they are based on highly targeted keywords with often low competition. Take the baby gate example again.
I found a gate on Amazon:
"Carlson 0930pw extra wide walk thru gate with pet door"
It has some traffic and low competition.
If I create a review based on this, I will most likely rank very well in the search engines. The visitor coming to my site will be highly targeted and if I provide the information they are looking for they are very likely to buy.
They are late in the buying circle and ready to purchase if they type in a search phrase like that.
5. Build a List
Building a list is a great way to connect with your visitors and to be able to have an ongoing relationship. You can also over time build up the trust so that when you suggest certain products or items, your list will trust your recommendation and purchase.
This is something that will take time. Don`t spam your list, send them helpful information and when suitable an offer.
6. Use Google Analytics
To be able to track what`s working and what`s not, install a tracking program like Google Analytics. This will allow you to see what keywords drives traffic to your site, what pages get lots of traffic, what pages convert and more.
To track your progress and see what is working will be important to your online success. Find out what works and duplicate it.
This is a very useful tool!
Every site is different, it`s important that YOU figure out what works for you and your audience!
Whats your tip on how to increase sales? Would love to hear about it in the comment section below. 
Have a productive day and a great week!
See you next Friday,
Vicky
Next week`s post – How to Find the Perfect Domain Name
P.S Thought I would let you in on some good and bad going on in my online business…
Worst Online Happening This Week: Taxes, ugghhh
Best Online Happening This Week: Have been networking with some very successful entrepreneurs, that helped me improve parts of my site, thanks guys!