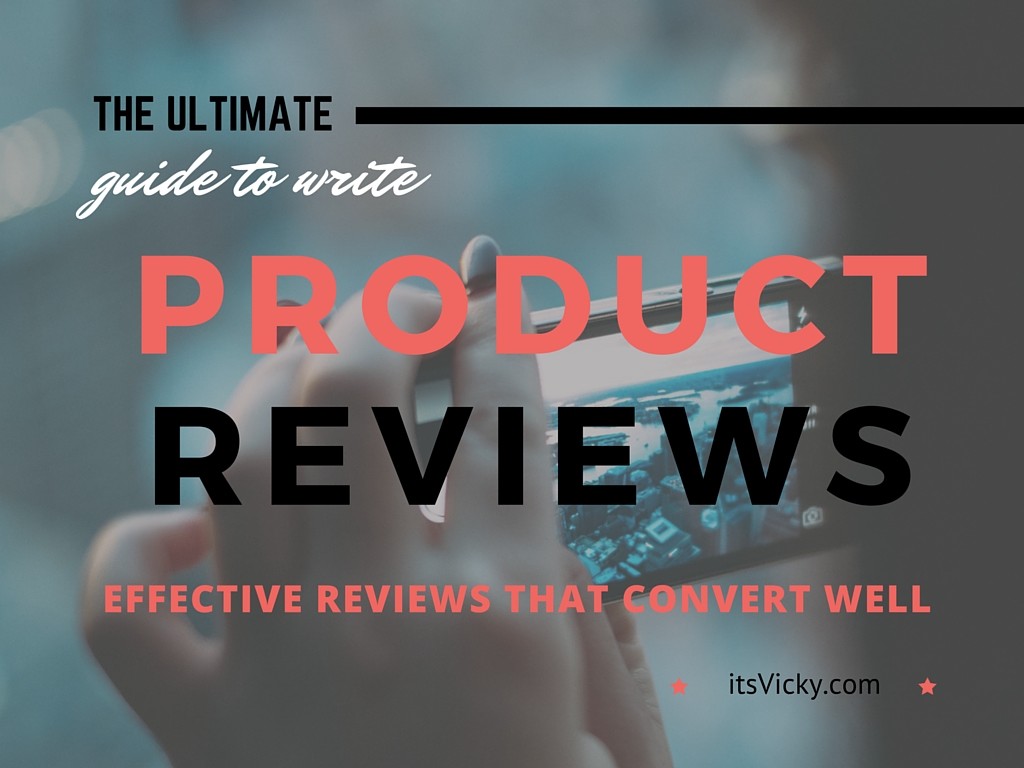 Fridays with Vicky 60
Writing reviews is a great way to help your readers make a product decision. It provides them with helpful information and can put some money in your pocket, a win-win situation for both of you.
There are a lot of reviews online, but how do you create an effective one that provide value to your reader?
I outrank sites like Walmart, amazon, CVS, Costco, QVC and other large online retailers with some of my reviews, in this post I share how I do it.
WHY Write Product Reviews?
WHY should you include reviews on your blog or site?
According to one research 88% trust online reviews just as much as they trust recommendations.
Another interesting number from the same research is that 39% read reviews on a regular basis.
People looking to purchase a product, want to read reviews. They want to hear what others have to say about the product. Providing reviews on your site can be a great way to provide helpful information to your readers.
Providing these reviews if they are done in the right way, can give you some niche authority. You become the "to go to" site for this kind of information in your niche.
Writing honest reviews can create a great income for yourself. If you keep the reviews relevant to the rest of your content, pointing your reviews to relevant offers, you can make some good money as well. Affiliate marketing and sponsored posts are two ways to make an income.
What NOT to Do When Writing Your Review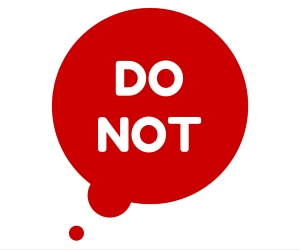 Before we get into the actual template and some more details on how to write an effective review, let's look at what not to do…
Do NOT sell – your job is to provide helpful information so that your reader can make an informed decision, if the product is for them or not.
Do NOT be biased – try to look at this product from all possible angles. What's good and bad and who can benefit from it, who should really stay away from it.
Do NOT praise a product just to sell it – if the product "stink", don't write a positive review just to sell.
What You Should Be Doing Writing Reviews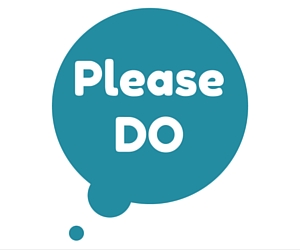 Provide helpful content – Your job is not to sell but to provide your reader with information that will make their decision easier. Help them decide if the product is for them or not. Provide helpful, well researched information, that includes your own experiences with the product.
Be honest – doesn't matter if the product is good or not, provide honest feedback. Give good reasons to why or why not it's a good choice.
Be personal – put your own touch and personality on your reviews.
Let's dive into the process of writing good reviews. We will talk about:
How to Find Products to Review?
Research
Template for Reviews
Make Your Review Look Great
SEO for your review
Let's Sum It Up
1. How to Find Products to Review
There are a few things to keep in mind when looking for products to promote.
Relevance – The number one rule is to review products that are relevant to your site. If you have a garden website, reviewing a lawn mower would be a great choice, a hairdryer not so much. Keep it relevant and give your readers what they are looking for.
High ticket vs. low ticket Items – I would say high ticket or a combination, specially if you work with amazon.
The reason to use both if you work with amazon, would be that the low ticket items will allow you to sell quantity and kick up the commission %. The high ticket items will add the extra good commission.
If you go with other affiliate options, then go for high ticket. You will do the same job reviewing a $10 item as you will be reviewing a $200 item.
When you have found a relevant product that you want to review, and if you are looking to do it using affiliate marketing. Look for places that offers the product for sale and see if they have an affiliate program. Here are 3 suggestions:
Amazon
Independent affiliate programs
Affiliate networks
If you want to do sponsored posts, reach out to the company and start a conversation, tell them that you are interested in doing a review of their product.
When you have found a product, you need to research it.
2. Research
Purchase the Product or Research the product well… very well…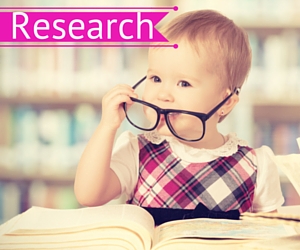 Purchase the product – Say that you have a website about everything related to hair and decide to review hair dryers. Your plan is to compare 10 different hair dryers, with a comparison chart and in-depth reviews.
Do you have to buy 10 different hair dryers then? If you want to sure, and if you do you will be able to provide fantastic information on those 10 hair dryers.
BUT I don't think it's necessary to do that. If you buy one hair dryer the one you think might be the best choice, then you have a good base to start with. You can then compare the other products to the one you have. Things that might be important, heat level, different settings, length of cord… what ever it might be.
You can also check the product out in your local store if they are available.
Product manuals – these are a great source for more detailed information about products, they are often published online so take use of them.
Read product reviews– it can be helpful to read what other reviewers have to say about the product. Not saying you should copy anything, but it's good to see what others think about it.
Read customer reviews – if there are customer reviews available at amazon, overstock, walmart or other online retailers, read through them and see what users have to say about it. This is a wealth of information, right here. You will find a ton of questions, benefits, pros and cons of using the item. Customer reviews is a great source of information.
Social media – this is another good place to do some searches to see if people are talking about the specific product.
Keywords – are there some good keywords you can use? Not nessecarly for the review it self but for additional content to point to the review.
Let me explain, say you review the "superstar pro 360" hairdryer (just made that up) anyway your review might be called :
My Superstar Pro 360 Review, a Hair Dryer I Can't Live Without
I would then look for relevant keywords that I can create additional content around and point to the review. Keywords like "best hairdryer for fuzzy hair" or "hairdryers with long cord" again just examples. I look for supporting keywords to the review.
Personal, first hand use is the best way to go of course but there are other ways to create good content for a review.
After researching it's finally time to put the review together.
3. Review Template
When you have used the product for a while or when you researched it well… very well. It's time to start working on the actual review.
This is a template that I use myself.
Title
Introduction
Product quick facts
Benefits – What Problem Does It Solve
How to Use the Product
Product description and features
Who Is the Product For?
Who Should Not Get it
Pros and Cons
Price and Warranties
Final thoughts
Title
When writing your title, make it interesting but include product name and review. It's a good way to rank a long tail keyword.
It is important to make the title interesting so that when it does show up in search engines or social media, people want to click it.
More info – 5 Easy Ways to Write a Catchy Headline 
Introduction
A short introduction about the product, maybe highlight a feature or benefit. I would suggest you write the introduction last, when you have gone through the whole review.
Product Quick Facts
Depending on what kind of product it is, you can include different things. Here's an example:
Product name:
Made by:
Top 3 features:
Price:
Website:
Benefits – What Problem Does It Solve
This might be the most important part of the review. This is where you outline the benefits. Don't get this mixed up with features. Benefits is the emotional attachement to a product. Let me give you an examples. Let's say you review Band-Aid.
How many times have your child, come running in crying and being upset because they fell and scraped their knee. It's heartbreaking and as a parent we will do anything to stop the pain and the bleeding, can you relate? With a hug and a Band-Aid, the bleeding and pain will stop. Both much needed to make your child feel better.
Connect emotionally with stories. Describe different scenarios of benefits.
How to Use the Product
How should the product be used? This depends on the product, if we review band aids, this might be a short section… remove the paper from the sticky part and place it over the injured area… Some other products you might have to really go into detail how they work.
Product Description and Features
This is where you will go into detail about the features. If we go back to the hair dryer this is where you will go into detail about heat settings, hot cold air, length or cord and more.
Who Is the Product For?
In the hairdryer example, is it for people with oily or dry hair, is it for people with curls or straight hair, is it for people that wants to dry their hair quick… describe who the product is for.
Who Should Not Get it
Maybe if you don't want much volume in your hair, you should consider another hairdryer or even another product to dry your hair. This might be a hairdryer that dries your hair real well but it takes a little longer, if you want a hairdryer that dries your hair quick then you should look for another one.
Pros and Cons
To summarize with a pros and cons list can give an easy overview for the reader, to quickly give them an idea if the product is for them or not. Some people prefer having the pros and cons list higher up in the review, I prefer to have it further down. If my reader has come this far reading, they are most likely interested in the product and this pro and con list can help them make a decision.
Price and Warranties
In this section price and company warranties are discussed. It's pretty forward, sharing the details. If I direct my readers to amazon, I usually have a section about the company itself and that would go here as well.
Final Thoughts
Real short sum up the review, again remind the reader about who should get it and why. Also, invite your readers to discuss the product. Encourage them to leave a comment with their questions or experiences.
Comments is a great way to create trust so encourage that.
Always end with an exit point. Could be a button or link that will take them to the merchant site. Something like "Get the xxx Product, Here!"
If your reader made it all the way through the review, there's  good chance they will take use of that link or button.
4. How to Make Your Review Look Great
Now when you have the content down, how do you make it look appealing?
Space – Use plenty of space and do not have too long paragraphs. Make it easy to read your content.
Images – Visually appealing, make the review look nice with nice images of not only the product but with things that make them relate and feel something.
Lists – Use lists and bullet points to make it easy to read. The pros and cons list is a perfect example where you can use bullet points.
Buttons – Use buttons, for exit points. Add some color to it and make it "pop" if they stick out your readers will easily see them and click them.
5. On Page SEO for your Review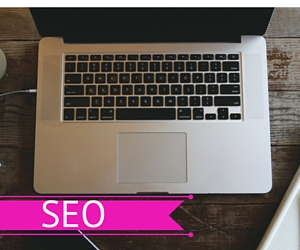 Word length – I aim for 1200+ words for my reviews, but often times they are a lot longer than that. Google and other search engines prefer long detailed content for their top rankings. Often the longer and more detailed the better rankings.
The more detailed you are, the more information you provide the longer the article.
Keywords – I use the product name in the title first and last paragraph usually. Sometimes I add it to a H2 or H3 title as well. I'm not too concerned about the keywords though, but I try to create other posts on related keywords to point back to my review, just like we talked about above.
Pictures – using pictures is not only visually appealing it can help adding your keyword to a couple of them as well.
Internal linking – internal links can help with SEO as well. Like we have talked about above, having supporting content that points to your review, is very beneficial.
6. Let's Sum It Up
Now we have been through:
How to find products
Research
Template for your reviews
How to make your review look good
SEO for your review
Remember to keep things relevant, with honest personal reviews.
I hope you enjoyed this post – The Ultimate Guide to Writing an Effective Product Review, That Converts Well.
What are your thoughts around product reviews? Do you use them on your own site? Are you looking into creating reviews for your site? Did I leave anything out? Please feel free to share your thoughts below
Have a productive day,
Vicky