Welcome to MomMakesMoney! For the last 5+ years I have been building websites and monetized them in different ways. That is how I have been able to create a full time income for myself while staying home with my two kids.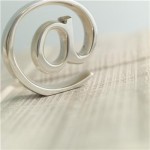 Many people and you might be one of them are looking for an honest good way to create an income online. The sad part is that it is so hard to find something that really works in scam filled world we live in.
I want to make a difference, I want to create a site that will truly help people build an online business for themselves. That`s what this site is about,
"Helping You Create an Online Business"
If you are looking for an online job, then this site is NOT for you. On this site we will create our own online businesses.
Here are a few of the subjects we will talk about on this site:
Affiliate marketing
How to create a website, a free one if you are on a budget
How to monetize the websites we create
Where to find products to recommend
How to get traffic to our sites, no visitors no sales
I will also share some online success stories with you. These will be a real gold mine to get to know some of the top online marketers out there.
Who Is Online Marketing For?
Online marketing or affiliate marketing is not for everybody. If you are looking for an " opportunity" that will make you a million dollars by the end of next week then this is not for you.
I guarantee you if there were such thing, everybody would be doing it… it would be big news on TV 🙂
But…
If you are willing to learn
If you are willing to work hard
If you are willing to commit
Online marketing can bring you an abundance of success!
If you are with me this far, you now have two options:
You can go out and try to do this by yourself
You can let me help you out and guide you in the right direction
If you decide that you want a little help and guidance along the way then I suggest that you head over to the first part of my 6 part affiliate marketing training. You can access the first part, here:
What Is Affiliate Marketing and How Does It Work
Now you probably think oh another one of those marketers that want my email and trying to stuff products down my throat  products that I "need" to be successful with my online business.
STOP, let me promise you this…
"I promise to NOT sell or promote ANY products that I have not tried and stand behind 100% – Vicky"
I will even take it one step further…
"I will NOT suggest or recommend any products that you can not try for FREE – Vicky"
Ok, now we got that out of the way. This site is not about me recommend products it is about YOU creating an online income.
The 6 Part Affiliate Marketing Training Will Cover:
What Is Affiliate Marketing and How Does It Work
How to Create a Website and Where to Get a Free One
Keywords and Competition
How to Monetize Your Site
Ways to Get Visitors to Your Site
How Do You Continue From Here…
Here is where you access the first part – What Is Affiliate Marketing and How Does It Work
If you have any questions at all feel free to message me on the contact page or just leave a comment below.
You can also find me over at Wealthy Affiliate where I hang out in the chat almost daily.
To Your Success,
Vicky